How it works
Sold something? We partner with Sendle & Australia Post to provide you

with easy & affordable options for posting your items.
Benefits of posting
through eBay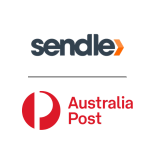 Discount delivery rates with Sendle & flat rate nationwide prices with Australia Post.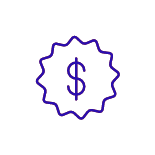 We offer the cheapest option based on the buyer's location.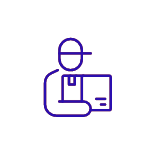 Have your item picked up from your home or office - at no extra cost.*
*Pick-up service only offered by Sendle. Selected areas only. Sendle T&Cs apply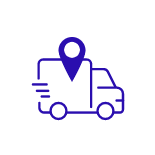 Easy tracking! Tracking numbers are automatically uploaded for you.
Instant postage labels
If you are in a Sendle eligible location and we find that Sendle is the cheapest way to send (based on the buyer's address), we will automatically email you a postage label when your item sells*. All you need to do is:
Click "Download a postage label"
Print & attach the label to your parcel
Drop off the parcel at a convenient Sendle location near you
Many Sendle drop off locations are open 24/7. If you do not have access to a printer or would like to choose a different service, you can instead scroll down the email and click "Choose a different label".
* Label optional to use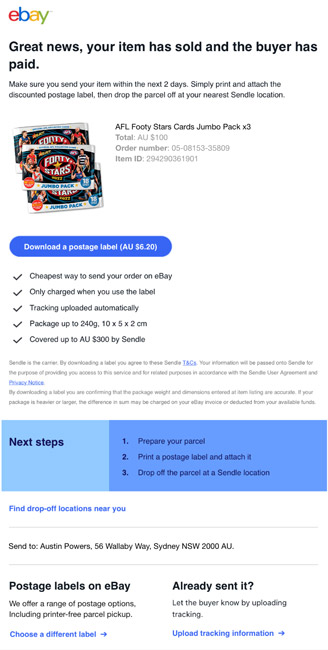 What to do once your item has sold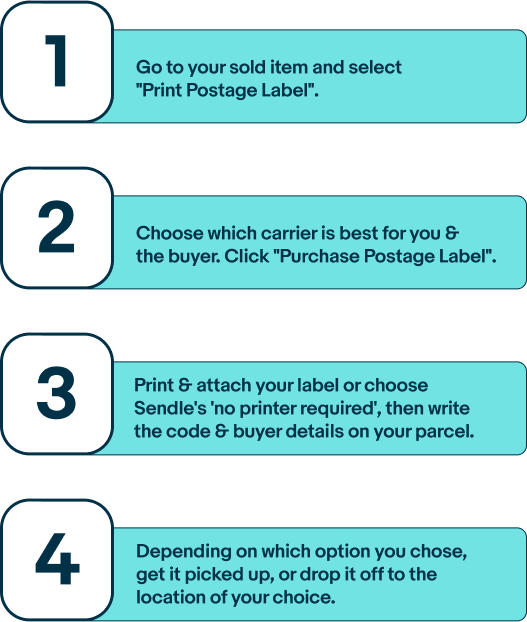 1 - Go to your sold item and select "Print Postage Label".
2 - Choose which carrier is best for you & the buyer. Click "Purchase Postage Label".
3 - Print & attach your label or choose Sendle's 'no printer required', then write the code & buyer details on your parcel.
4 - Depending on which option you chose, get it picked up, or drop it off to the location of your choice.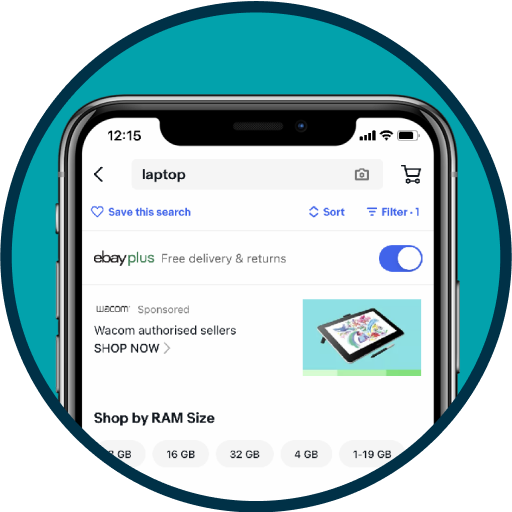 Sell on the go with the eBay app
You can get your postage label through your phone.
Follow the same steps as above, but through your app.
What to package with?
Package it with anything you have lying around the house. Re-purpose your old online shopping satchels or use an old moving box. Simply cover any old barcodes & ensure your item is protected for the journey.
Check out this video from Sendle on packaging and sending printer-free:
No printer?
No problem!
You can send your
All you need is a marker!
items printer-free.*
Find out more
*Printer-free services provided by Sendle. Selected areas only. Sendle T&Cs apply
Get the best value
Choose eBay Postage Labels when listing your item/s for the best calculated postage between Australia Post and Sendle. Postage costs depends on the buyer and seller location. Check out the latest rates here.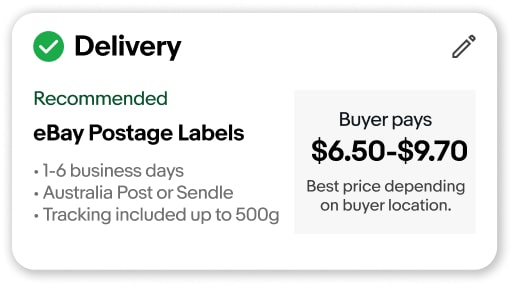 Sending a lightweight package?
Send items under 250g for up to 51%* less with Sendle.
Learn more
*$4.84 Sendle 250g same city vs. Australia Post 500g deliveries
Sending a bulky package?
You can send any item/s up to 25kg. Think a guitar, a KitchenAid or desktop monitor.