eBay Australia's Running Shoes & Running Apparel Buying Guide


Running provides both excellent exercise and stress relief. In order to get the most out of the sport however, it is important to have the right running gear, which means everything from running shoes to running apparel. Using eBay Australia's hundreds of listings, you'll find the running gear that's right for you. Start shopping for running shoes and running apparel now on eBay Australia!

Choose the Right Running Shoes


Choose the Right Running Shoes
When it comes to running, nothing is more important than a pair of proper running shoes. Other than being uncomfortable, an inappropriate pair of running shoes can also cause injuries. In order to ensure that you've chosen the right running shoes, you will first have to determine what kind of foot you have. To do that, wet your foot and stand on a piece of dry paper or any surface that will leave a visible footprint.
Normal arches: If you have normal arches, your footprint will show the full foot, with a slight inward curve at the arch. Although you will be able to use any shoes you want, stability running shoes are a good choice for those with normal feet. Besides being very durable, they also provide a good level of cushioning and medial support (inner foot support). Excellent stability shoes are available from Adidas, and New Balance, among others.

Low arches (flat feet): If you have low arches or flat feet, your footprint won't curve in at the arch. You may be an overpronater, meaning your foot rolls too far inward when you run. This can cause injuries so it is important to protect yourself with the proper shoes. Motion control shoes are marked by firm midsoles and control features that reduces the degree of pronation hence giving greater stability. However, they also tend to be heavier and more expensive compared to other shoes. Good choices are available from Puma, Reebok, and Nike, among others.

High arches: If you have a high arch, your footprint may show only the ball and heel of your foot, with no connection between them. Your foot may be supinated or underpronated, meaning it doesn't roll inward far enough, therefore reducing its ability to absorb shock. In this case, it is recommended that you keep away from both stability and motion control shoes and go for a pair with plenty of cushioning instead. Highly cushioned running shoes are available through Asics, and Nike, among others.
In addition to considering the kind of foot you have, also take into consideration the type of running you'll do.
Performance training shoes: Performance training shoes are lightweight and highly responsive, making them ideal for quick, efficient, and experienced runners. Cushioning is sacrificed so as to get a pure, light running shoe.

Racing shoes: Racing shoes are ultra-lightweight and are meant for very fast runners, especially those who are accustomed to running with little or no cushioning or stability features.

Off-road running shoes: Off-road running shoes, with their increased traction, are ideal for running on trails and uneven, bumpy surfaces. Equipped with toe bumpers and reinforced stitching, these shoes provide higher durability as well as increased stability.

Back to top


When to Replace Your Running Shoes


When to Replace Your Running Shoes
Though many runners have several pairs of favourite running shoes they cherish from year to year, it's important to replace your running shoes regularly. Those well-loved, well worn shoes just can't offer you the cushioning support you need once they've logged a certain number of kilometres.
A good rule of thumb is to replace your shoes after 550 to 800 kilometres of wear. Estimate your mileage or use a log to keep track. Some online logging systems will even remind you when it's time to buy a new pair.
You should replace shoes with worn soles or decreased traction. If your shoes are starting to break down or come apart at the seams, then it's definitely time for a new pair.

Back to top


Select Running Apparel


Select Running Apparel
These days, running apparel is as much a fashion statement as a designer handbag. However, you only need the following key essentials to get started:
Running shorts, which may combine materials such as Lycra, cotton, polyester, and spandex for maximum performance

Short and long sleeved tshirts for both warm and cold weather

Singlets, which are snug-fitting tank tops

Tights, which are tight fitting leggings for cold weather running

Jacket, which should be lightweight, breathable, and waterproof

Gloves, for protection during cold weather

Hat, which can either be a light cap during warm weather or a snug fitting fleece hat during cold weather

Sports socks, which come in a variety of cotton/Lycra blends

Reflective running gear, which may include headlamps, bands, and vests
During winter, you should layer your running apparel. Even in the coldest of climates, three layers should usually be enough to keep you warm.
In summer, however, opt for a mesh top that will allow your skin to breathe easily and a pair of nylon shorts that will not stick to you. Also, always make sure that you put on a sunscreen that provides both UVA and UVB protection while running in the summer.

Back to top


Find Running Gear on eBay Australia


Find Running Gear on eBay Australia
Once you know what type of running gear you want, go to the Clothing & Accessories portal. Click Sports, Fitnesswear under Men or Sports, Fitnesswear under Women, and start searching for item listings on eBay Australia.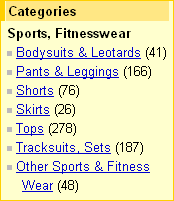 Categories: The Categories list on the left side of the Women's Sports, Fitnesswear page will help you narrow down your listings by item type. You'll find links for shorts, tops, tracksuits, sets, and more.

Keyword search: Search eBay Australia listing titles for specific words. For example, if you want to find running shorts, type "running shorts" (without the quotation marks) into the Search box. Click "Search title and description" to expand your results. Visit eBay Australia's Search Tips page for more tips on searching with keywords.
If you can't find exactly what you want, try shopping eBay Stores, tell the eBay Australia Community what you want by creating a post on Want It Now, or save a search on My eBay and eBay Australia will email you when a match becomes available.

Back to top


Buy Running Shoes & Running Apparel with Confidence


Buy Running Shoes & Running Apparel with Confidence
Before making your purchase, make sure you know exactly what you're buying, research your seller, and understand how eBay Australia and PayPal protect you.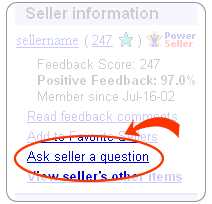 Know your purchase
Carefully read the details in item listings.
Figure delivery costs into your final price. If you spend a lot of money, make sure the seller will insure the item when it ships.

If you want more information, ask by clicking the "Ask seller a question" link under the seller's profile.

Always make sure to complete your transaction on eBay Australia (with a bid, Buy It Now, or Best Offer). Transactions conducted outside of eBay Australia are not covered by eBay Australia protection programs.

Never pay for your eBay Australia item using instant cash wire transfer services through Western Union or MoneyGram. These payment methods are unsafe when paying someone you do not know.
Know your seller
Research your seller so you feel positive and secure about every transaction.
What is the seller's Feedback rating? How many transactions have they completed? What percentage of positive responses do they have?

What do buyers say in their Feedback? Did the seller receive praise?

Most top eBay Australia sellers operate like retail stores and have return policies. Do they offer a money-back guarantee? What are the terms and conditions?
Buyer protection
In the unlikely event that a problem arises during your transaction, eBay Australia and PayPal are there for you.
Pay safely with PayPal: PayPal enables you to pay without the seller ever seeing your bank account or credit card numbers. In fact, PayPal protects buyers 100% against unauthorised payments from their accounts. Plus, with PayPal Buyer Protection, your purchase can be covered up to $1,500.

eBay Australia Security & Resolution Centre: Visit the Security & Resolution Centre to learn how to protect your account and use eBay Australia's quick and efficient resolution tools.

Back to top


Need More Help?


Need More Help?
Visit our help pages or start a thread on one of our Community Discussion Boards - If you have a quick question that needs answering, try posting it on our community Answer Centre - there's bound to be a seasoned eBay Australia veteran with just the information you're looking for!

Back to top


Legal Disclaimer


Legal Disclaimer
Buying Guides are intended merely as a guide or review for members when considering what products or services they may be interested in bidding on or purchasing. eBay does not make, and nothing in these Buying Guides is intended to constitute, any warranties, guarantees, representations or assurances about the accuracy of the information or content contained in these Buying Guides. Furthermore, eBay does not make, and nothing in these Buying Guides is intended to constitute, any warranties, guarantees, representations or assurances about the nature or performance of the products or services appearing in the Buying Guides. eBay is not affiliated with nor does it endorse the use of any particular product or service.

Back to top


---