How to Size Rings on eBay Australia


Before you start shopping for jewellery, make sure you know what size ring you need so that you can achieve a perfect fit every time. Your ring size can be determined by placing a ring that fits you on a professional ring sizer mandrel, using a professional ring sizer, or finding an approximate fit with a ring size chart or finger size strip. Remember to measure your finger at room temperature as well as both the heat and cold can cause your fingers to swell or constrict. When you know what ring size you are, start shopping for rings on eBay Australia!

Use a Ring Size Chart to Determine Your Ring Size


Use a Ring Size Chart to Determine Your Ring Size
Determine your ring size by using a ring that already fits you. Place this ring over the nearest size circle. The inner edge of the ring should align with the outer edge of the circle. If your ring seems to fit between two sizes, then opt for the larger size.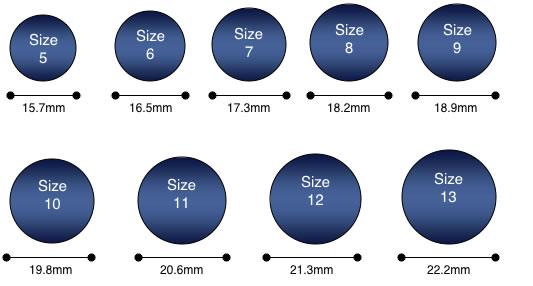 Back to top


Measure Ring Size With a Finger Size Strip


Measure Ring Size With a Finger Size Strip
You can create your own ring sizer to determine what size rings you should be buying. Simply print and cut out the strip below. Insert the narrow end of the sizer through the "cut here" slot. Place the loop around your finger, with the numbers facing the outside, then pull until the fit is snug but comfortable.


Back to top


Know When You Can Resize Rings


Know When You Can Resize Rings
Many jewellers will happily adjust a ring two sizes in either direction. However, any extreme adjustments can noticeably impact the look and structure of your jewellery.
Increasing the size of a gold ring or silver ring generally involves the gentle hammering of the ring around a sizing shaft, causing the shank of the ring to thin slightly. Note that in some rings, the end result will not be perfectly round. Some jewellers may choose not resize to a platinum ring because of its density and strength.
If you need to increase a ring more than one full size or to adjust a ring with stones, your jeweller might prefer to make an incision in the ring in order to remove or insert extra metal. Although this adjustment may leave a visible seam or an invisible weak point, a professional jeweller should be able to position any flaws out of sight.

Back to top


Jewellery Shopping Checklist


Jewellery Shopping Checklist
Buying jewellery can be an extremely fun and rewarding process, but it's important for buyers to be consumer savvy as well. Buyers should read thoroughly through the listing description of jewellery items, before committing themselves to a purchase. The Australian Competition and Consumer Commission (ACCC) has published jewellery advertising industry guidelines, and buying from sellers complying with the guidelines makes good sense.
Take care when sellers use valuations to indicate the amount of savings on a particular piece of jewellery. Such valuations may not always be correct for the market you are buying in. For example, a seller may suggest a diamond has been valued at $2000, however in actual fact, if the diamond was resold onto the market, this may not actually reflect what the seller would receive for it.

Ensure that you read the seller's description to locate the material condition of the jewellery that you're interested in buying. For example, if you're interested in buying a gemstone, try to find out if the gemstone has been treated with extra coating or materials to improve its appearance (as opposed to an untreated gemstone). If you can't locate this information then it's highly recommended that you ask the seller directly, so that you are able to get a better idea of the actual quality of the gemstone.

Be aware of any jewellery terminology being used by sellers. Sellers may use common terms in their listing descriptions, which are known within the jewellery industry, but not commonly known or understood by consumers. For example, the word "synthetic" is actually another term for "artificial". If you're not sure of what a particular word means, then don't hesitate to ask the seller directly or to seek external advice.

Ensure that you confirm with sellers about the country of origin of a piece of jewellery. For example, if the seller describes a gemstone as a Tanzanian emerald, it's best to check with the seller if the emerald has actually been mined in Tanzania rather than assuming it has been.
For consumers who would like further information about their consumer rights and how jewellery sellers are required to comply with the Trade Practices Act, visit the ACCC for more details.

Back to top


Find Rings on eBay Australia


Find Rings on eBay Australia
Once you know what size ring you need, visit eBay Australia's Jewellery, Gems & Watches portal, and start searching for items. You will find links for rings underneath categories including Fine Jewellery , Costume Jewellery, Men's Jewellery, Designer, Artist, and Children's Jewellery.
Categories: The Categories list on the left side of each page will help you narrow down your listings by item type. For example, under Rings in Fine Jewellery you will find links for Diamond, Gold, Sterling Silver and Other. As you dig deeper into the site you'll also be able to narrow down your choice by subcategory.

Keyword search: Search eBay Australia listing titles for specific words. For example, if you want to find a platinum ring, type "platinum ring" (without quotation marks) into the Search box. Click "Search title and description" to expand your results. Visit eBay Australia's Search Tips page for more tips on searching with keywords.
If you can't find exactly what you want, try shopping eBay Stores, tell the eBay Australia Community what you want by creating a post on Want It Now, or save a search on My eBay and eBay Australia will email you when a match becomes available.

Back to top


Buy Rings With Confidence


Buy Rings With Confidence
Before making your purchase, make sure you know exactly what you're buying, research your seller, and understand how eBay Australia and PayPal protect you.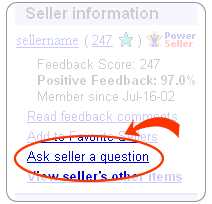 Know your purchase
Carefully read the details in item listings.
Figure delivery costs into your final price. If you spend a lot of money, make sure the seller will insure the item when it ships.

If you want more information, ask by clicking the "Ask seller a question" link under the seller's profile.

Always make sure to complete your transaction on eBay Australia (with a bid, Buy It Now, or Best Offer). Transactions conducted outside of eBay Australia are not covered by eBay Australia protection programs.

Never pay for your eBay Australia item using instant cash wire transfer services through Western Union or MoneyGram. These payment methods are unsafe when paying someone you do not know.
Know your seller
Research your seller so you feel positive and secure about every transaction.
What is the seller's Feedback rating? How many transactions have they completed? What percentage of positive responses do they have?

What do buyers say in their Feedback? Did the seller receive praise?

Most top eBay Australia sellers operate like retail stores and have return policies. Do they offer a money-back guarantee? What are the terms and conditions?
Buyer protection
In the unlikely event that a problem arises during your transaction, eBay Australia and PayPal are there for you.
Pay safely with PayPal: PayPal enables you to pay without the seller ever seeing your bank account or credit card numbers. In fact, PayPal protects buyers 100% against unauthorised payments from their accounts. Plus, with PayPal Buyer Protection, your purchase can be covered up to $1,500.

eBay Australia Security & Resolution Centre: Visit the Security & Resolution Centre to learn how to protect your account and use eBay Australia's quick and efficient resolution tools.

Back to top


Need More Help?


Need More Help?
Visit our help pages or start a thread on one of our Community Discussion Boards - If you have a quick question that needs answering, try posting it on our community Answer Centre - there's bound to be a seasoned eBay Australia veteran with just the information you're looking for!

Back to top


Legal Disclaimer


Legal Disclaimer
Buying Guides are intended merely as a guide or review for members when considering what products or services they may be interested in bidding on or purchasing. eBay does not make, and nothing in these Buying Guides is intended to constitute, any warranties, guarantees, representations or assurances about the accuracy of the information or content contained in these Buying Guides. Furthermore, eBay does not make, and nothing in these Buying Guides is intended to constitute, any warranties, guarantees, representations or assurances about the nature or performance of the products or services appearing in the Buying Guides. Content, trademarks and brands referred to and contained in the third-party links provided are the property of their respective owners, and eBay has no control over and accepts no responsibility for their content. eBay is not affiliated with nor does it endorse the use of any particular product or service.

Back to top


---