eBay Australia's Pottery & Glass Buying Guide


Shop for gorgeous pottery and glass in every shade and shape, from every era and corner of the globe. Whether you are trying to put together a top notch collection or are just looking to complete your retro dinnerware set, you'll find a world of hidden treasures on eBay Australia. Start shopping for pottery and glass now on eBay Australia!

Discover Pottery & Glass Styles


Discover Pottery & Glass Styles
From famous-name glassmakers such as Murano, and Fenton, to treasured pottery and porcelain from Royal Doulton, Royal Albert, Noritake, Wedgwood, Royal Winton, Carlton Ware, and Staffordshire, popular pottery and glass collectables include: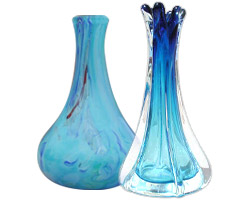 Back to top


Check Pottery & Glass Condition


Check Pottery & Glass Condition
While pottery and glass doesn't have to be in perfect condition to be perfectly gorgeous, the condition of an item can affect its value. Here are a few things to consider before buying.
Chips: These may be shallow (close to the surface and not immediately visible) or deep (visible at first glance and easily felt). Flakes are commonly defined as shallow chips that are less than 0.63cm, while nicks are thought to be deep chips of less than 0.63cm. Also, pinpoint nicks are tiny, round nicks.

Cracks: A crack may go entirely through a piece, affecting its structural integrity or external appearance. Small, narrow hairline cracks don't affect structural integrity, and aren't easily visible. And crazing is a series of hairline, web-like cracks in the surface of weathered materials.

Flaws: In glass, manufacturing flaws can be nearly anything: bubbles under the surface of the glass, cooling marks where hot glass has cooled, sand deposits left behind from manufacturing, or pontil marks on the bottom (where an item was removed from the glass blowing rod). In pottery, manufacturing flaws include glaze pops where a bubble popped during firing, skips where the glaze didn't cover the pottery, and kiln marks that show where the item touched the kiln or another item while firing.

Scratches: These can be light (like the marks made by using utensils) or deep (penetrating into the surface of an item and able to be felt).

Stains: Can be left permanently by water or food in contact with a vessel for a long time.

Back to top


Find Pottery & Glass on eBay Australia


Find Pottery & Glass on eBay Australia
Once you know what type of pottery and glass you want, go to the Pottery & Glass portal, and start searching for item listings on eBay Australia.
Keyword search: Search eBay Australia listing titles for specific words. For example, if you want to find pink glass, type "pink glass" (without quotation marks) into the Search box. Click "Search title and description" to expand your results. Visit eBay Australia's Search Tips page for more tips on searching with keywords.
If you can't find exactly what you want, try shopping eBay Stores, tell sellers what you want by creating a posting on Want It Now, or save a search on My eBay and get notified by email when a match becomes available.

Back to top


Buy With Confidence


Buy With Confidence
Before making your purchase, make sure you know exactly what you're buying, research your seller, and understand how eBay Australia and PayPal protect you.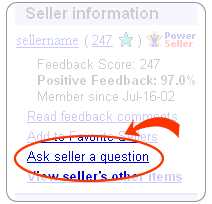 Know your purchase
Carefully read the details in item listings.
Figure delivery costs into your final price. If you spend a lot of money, make sure the seller will insure the item when it ships.

If you want more information, ask by clicking the "Ask seller a question" link under the seller's profile.

Always make sure to complete your transaction on eBay Australia (with a bid, Buy It Now, or Best Offer). Transactions conducted outside of eBay Australia are not covered by eBay Australia protection programs.

Never pay for your eBay Australia item using instant cash wire transfer services through Western Union or MoneyGram. These payment methods are unsafe when paying someone you do not know.
Know your seller
Research your seller so you feel positive and secure about every transaction.
What is the seller's Feedback rating? How many transactions have they completed? What percentage of positive responses do they have?

What do buyers say in their Feedback? Did the seller receive praise?

Most top eBay Australia sellers operate like retail stores and have return policies. Do they offer a money-back guarantee? What are the terms and conditions?
Buyer protection
In the unlikely event that a problem arises during your transaction, eBay Australia and PayPal are there for you.
Pay safely with PayPal: PayPal enables you to pay without the seller ever seeing your bank account or credit card numbers. In fact, PayPal protects buyers 100% against unauthorised payments from their accounts. Plus, with PayPal Buyer Protection, your purchase can be covered up to $1,500.

eBay Australia Security & Resolution Centre: Visit the Security & Resolution Centre to learn how to protect your account and use eBay Australia's quick and efficient resolution tools.

Back to top


Need More Help?


Need More Help?
Visit our help pages or start a thread on one of our Community Discussion Boards - If you have a quick question that needs answering, try posting it on our community Answer Centre - there's bound to be a seasoned eBay Australia veteran with just the information you're looking for!

Back to top


Legal Disclaimer


Legal Disclaimer
Buying Guides are intended merely as a guide or review for members when considering what products or services they may be interested in bidding on or purchasing. eBay does not make, and nothing in these Buying Guides is intended to constitute, any warranties, guarantees, representations or assurances about the accuracy of the information or content contained in these Buying Guides. Furthermore, eBay does not make, and nothing in these Buying Guides is intended to constitute, any warranties, guarantees, representations or assurances about the nature or performance of the products or services appearing in the Buying Guides. eBay is not affiliated with nor does it endorse the use of any particular product or service.

Back to top


---