Nissan Pulsar SSS 5 door Hatch Nov 1991 to Sep 1995 Buying Guide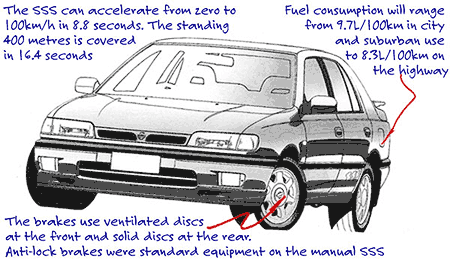 Sadly, one of the best cars ever made here also helped bury Nissan as a local manufacturer. The fourth-generation Pulsar, known as the N14 ES series, was truly all-new – from the Saab 9000-inspired four-door hatch and sedan body styles, classy cabin design and Japanese twin-cam multi-valve drivetrains, to the world-class manufacturing process that achieved new local quality levels. But its huge investment in recessional times and the necessary price premium on a product tarnished by discounting scuppered the big sales Nissan sorely needed. But the ES did win wide acclaim for its high performance, refinement, handling and comfort and qualities. And the best was the SSS "hot-hatch", powered by a rorty 105kW 2.0 twin-cam four-cylinder engine. Also still novel for the segment were its optional anti-lock brakes on the SSS and a four-speed automatic. From 1991 to October 1992 the ES made up the last of the Aussie-made Nissans. Barely visible were the myriad of small differences between the old local ES Pulsar and the subsequent Japanese-made N14 II. They included new wheels, updated cabin trim, revised suspension settings and different seats.

Our Opinion


Our Opinion
We Like:
Looks, performance, refinement, comfort, practicality
We Don't Like:
Still an everyday Pulsar to look at and sit inside, though that's not necessarily a bad thing
The Nissan Pulsar has been one of the most popular small, front- wheel drive cars on the market since the original N10 model was launched in the early 1980s. The fourth generation Pulsar, known as the ES or N14 model, was released in October, 1991. Nissan's Australian engineers had put a lot of effort into developing the locally-assembled versions of the Pulsar to suit local conditions and driver preferences. The effort was rewarded by automotive commentators of the day giving the Pulsar the thumbs up and it was generally regarded as one of the best all-rounders in the small car sector. Body styles are either sedan or hatchback, both of which have four doors. The versatile hatch was the biggest seller and there were four versions available, with the GLi and Q at the lower end of the price range and the Ti aimed at luxury buyers. The most expensive model, though, was the SSS which aimed to attract younger, enthusiast drivers with its sportier styling and equipment list.
The SSS came with a good quality four-speaker radio/cassette, central locking and electric mirrors. An engine immobilisation system was standard while air-conditioning and cruise control were options. One of the Pulsar's strongest points is its willing all- aluminium, 2.0-litre engine. A bonus from the service viewpoint is the twin overhead camshafts are chain driven, so there are no belts to replace or have fail. The engine is powerful, with 104kW, and has plenty of torque (178Nm). This gives the SSS more performance than its rivals with good mid-range torque making it easy to drive in stop/start traffic. The suspension is the almost universal design of small front- wheel drive cars with firmer springs and shock absorbers to suit the sporty character of the SSS. The result is a good, safe handling car with minimal body roll or understeer. Wide wheels with 195 section, low profile tyres give the SSS plenty of grip on the road.
Nissan shut down its Australian manufacturing plant in early 1993 and the local Pulsar was replaced by one built in Japan. The imported SSS looked substantially the same with a minor front end restyle which added driving lights beside the fog lights. Changes to the equipment list were a mixture of good and bad news. Electric windows became standard equipment while the anti- lock brakes were moved to the options list, which also included an electric sunroof. The engine immobiliser was deleted. An automatic version of the SSS is worth about $850 to $1000 extra on the used car market but these are fairly uncommon. The Pulsar SSS is definitely one of the better small, fast and practical four-door hatchbacks that can be bought for a reasonable price.

Back to top


Buy with Confidence


Buy with Confidence
Before making your purchase, make sure you know exactly what you're buying, research your seller, and understand how eBay Australia and PayPal protect you.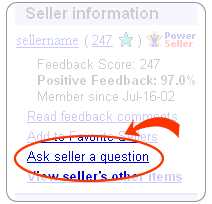 Know your purchase
Carefully read the details in item listings.
Check the car's value and determine how much you want to pay. Use the Completed Listings search option to get an idea of how much a similar model has sold for recently.

Check if the car is covered by eBay Australia's Vehicle Purchase Protection.

Ask for a test drive or consider getting a History Check or a Vehicle Inspection if you can't inspect the car yourself.

Read the description carefully. If you want more information, ask by clicking the "Ask seller a question" link under the seller's profile.

Always make sure to complete your transaction on eBay Australia (with a bid, Buy It Now, or Best Offer). Transactions conducted outside of eBay Australia are not covered by eBay Australia protection programs. Classified Ads are not covered by Vehicle Purchase Protection.
Know your seller
Research your seller so you feel positive and secure about every transaction.
What is the seller's Feedback rating? How many transactions have they completed? What percentage of positive responses do they have?

Cars listed by Sellers with a feedback rating less than 0 are not covered by a Vehicle Purchase Protection program.

Some car dealers may have a low feedback rating because classified ads do not generate ads. But they will have a icon next to their user name.

Depending on the car, some car dealers provide a limited warranty. Do they offer a warranty on the car you are buying? What are the terms and conditions?
Buyer protection
In the unlikely event that a problem arises during your transaction, you may be covered by the Vehicle Purchase Protection program
eBay Australia Security & Resolution Center: Visit the Security & Resolution Center to learn how to protect your account and use eBay Australia's quick and efficient resolution tools.

Back to top


Legal Disclaimer


Legal Disclaimer
Buying Guides are intended merely as a guide or review for members when considering what products or services they may be interested in bidding on or purchasing. eBay does not make, and nothing in these Buying Guides is intended to constitute, any warranties, guarantees, representations or assurances about the accuracy of the information or content contained in these Buying Guides. Furthermore, eBay does not make, and nothing in these Buying Guides is intended to constitute, any warranties, guarantees, representations or assurances about the nature or performance of the products or services appearing in the Buying Guides. eBay is not affiliated with nor does it endorse the use of any particular product or service.
The content of this guide is licensed from GoAuto © 2006

Back to top


---

| | |
| --- | --- |
| | Content Provided By |
| | and GoAuto |