Holden Commodore Vacationer 5 door Wagon Oct 1990 to Sep 1991 Buying Guide





Holden's half-baked 1988 VN Commodore was spared the public basting its Ford EA Falcon received in its first year, yet both cars suffered similar quality and durability problems. It was just that the big Ford was first. Nevertheless the VN gained a Wheel's Car of the Year award, a decision the magazine said in 2003 that it would not have made in hindsight (the Honda EF Civic was more deserving). Over the outgoing VL, the VN was almost all-new, with a new body, interior and drivetrain. But new didn't mean better: the US-made 3.8 V6 (which replaced the smooth and strong RB30 3.0-litre six-cylinder engine and electronic four-speed auto that Holden purchased from Nissan in Japan until currency fluctuations made that unviable) was already dated as well as noisy, vibratory and unrefined. Its four-speed auto was clunky. And that new wide body draped a noticably narrow track, for Holden used the 1978-vintage VB Commodore underpinnings. So the result was an awkward-looking car, a situation not really rectified until the beautifully proportioned VT arrived in 1997. Holden worked hard to right the early VN wrongs, with the Series II of 1990 gaining minor mechanical updates and a few trim changes to address these. But in the end, the VN has gone down in history as not one of Holden's better efforts, despite its success against the equally flawed - but far more handsome - Falcon of the day.

Our Opinion


Our Opinion
We Like:
Big boxy wagon space, cabin room, comfort, gutsy yet economical V6, easy to work on, parts are cheap
We Don't Like:
Boomy and unrefined wagon and drivetrain, undisciplined handling, iffy quality
The Holden VN Commodore was released onto the market with much fanfare in 1988. It used the previous model's floorpan with an all new aerodynamic body and was powered by a modified Buick V6 engine. History has shown the package worked well and the VN went on to become a best seller. It has also proved to be tough and durable despite some initial questions over quality control. The bigger body, combined with the station wagon's 90mm longer wheelbase than the sedan, results in similar sized interior space to the VN's main rival, the EA Falcon.
The Executive sedan and wagon were aimed primarily at budget sensitive fleet buyers so keen pricing dictated a short equipment list. Power steering and an AM/FM radio/cassette were standard. The Vacationer limited edition model under review here is based on the Executive equipment level with the addition of air- conditioning, electric mirrors and body coloured bumpers. The large cargo area could be fitted with an optional rearward facing third seat with inertia reel seatbelts. This gave the Commodore wagon the ability to seat five adults and two children, making it an alternative to the specialist people-movers popular at the time. The 3.8-litre V6 engine is a mixture of old and new technologies. Pushrod operated valves, cast iron cylinder heads and two valves per cylinder are combined with a modern engine management system. The product is an engine which has ample power and good low down torque. It was revised for the 1990 model year with noticeably improved noise and vibration levels. The four-speed automatic transmission has a lock-up torque converter which can be disabled using the T-bar selector. Fuel consumption depends on how the car is driven and a good driver can be rewarded with surprisingly low consumption. Expect about 14.0L/100km in suburban conditions. The suspension provides competent handling and a firm but compliant ride. Combined with the engine's strong low-speed torque and smooth automatic transmission, the Commodore has good all round performance and effortless highway cruising.
One of the reasons Commodores are popular with fleet managers is they are one of the cheapest cars to run on a cents-per-kilometre basis. The engine, transmission and running gear are tough, last for a long time and, given reasonable treatment, are easy to repair. Points to watch are corroded water pumps and expansion plugs, abnormal front tyre wear from misaligned suspension and rattling steering racks. Tailshaft vibration when accelerating hard in the lower gears is a Commodore characteristic which annoys some drivers. There is no magic in minimising the risk of buying someone else's problems. Look for a service history and have the car thoroughly checked before buying. Unfortunately, Commodores are popular with thieves so make the necessary checks to ensure the car is not stolen and has a clear title. The VN was continuously improved during its production life so it is worth spending a little bit more money if it will buy a later model. The Commodore Vacationer wagon's combination of passenger comfort, luggage space and low running costs make it hard to beat for family transport.

Back to top


Buy with Confidence


Buy with Confidence
Before making your purchase, make sure you know exactly what you're buying, research your seller, and understand how eBay Australia and PayPal protect you.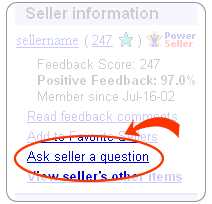 Know your purchase
Carefully read the details in item listings.
Check the car's value and determine how much you want to pay. Use the Completed Listings search option to get an idea of how much a similar model has sold for recently.

Check if the car is covered by eBay Australia's Vehicle Purchase Protection.

Ask for a test drive or consider getting a History Check or a Vehicle Inspection if you can't inspect the car yourself.

Read the description carefully. If you want more information, ask by clicking the "Ask seller a question" link under the seller's profile.

Always make sure to complete your transaction on eBay Australia (with a bid, Buy It Now, or Best Offer). Transactions conducted outside of eBay Australia are not covered by eBay Australia protection programs. Classified Ads are not covered by Vehicle Purchase Protection.
Know your seller
Research your seller so you feel positive and secure about every transaction.
What is the seller's Feedback rating? How many transactions have they completed? What percentage of positive responses do they have?

Cars listed by Sellers with a feedback rating less than 0 are not covered by a Vehicle Purchase Protection program.

Some car dealers may have a low feedback rating because classified ads do not generate ads. But they will have a icon next to their user name.

Depending on the car, some car dealers provide a limited warranty. Do they offer a warranty on the car you are buying? What are the terms and conditions?
Buyer protection
In the unlikely event that a problem arises during your transaction, you may be covered by the Vehicle Purchase Protection program
eBay Australia Security & Resolution Center: Visit the Security & Resolution Center to learn how to protect your account and use eBay Australia's quick and efficient resolution tools.

Back to top


Legal Disclaimer


Legal Disclaimer
Buying Guides are intended merely as a guide or review for members when considering what products or services they may be interested in bidding on or purchasing. eBay does not make, and nothing in these Buying Guides is intended to constitute, any warranties, guarantees, representations or assurances about the accuracy of the information or content contained in these Buying Guides. Furthermore, eBay does not make, and nothing in these Buying Guides is intended to constitute, any warranties, guarantees, representations or assurances about the nature or performance of the products or services appearing in the Buying Guides. eBay is not affiliated with nor does it endorse the use of any particular product or service.
The content of this guide is licensed from GoAuto © 2006

Back to top


---

| | |
| --- | --- |
| | Content Provided By |
| | and GoAuto |