Holden Commodore Ute SS 2 door Utility Oct 2000 to Oct 2002 Buying Guide


Holden has worked steadily at adding an extra dimension to its utes since the Commodore-based VG version was launched in August 1990. The company figured that not all utes were used as pure workhorses and that, in fact, some people used them for recreational purposes as well. So the new ute was given a softer, more comfortable side where the pleasure of driving was also factored in. The most eloquent statement of this new vision came when the HSV Maloo ute was launched a couple of months later. Today, we have the ultimate expression of the sports ute, the 5.7-litre SS that rolls straight off the Holden production line and is actually the fastest Holden out of the factory.

The Car


The Car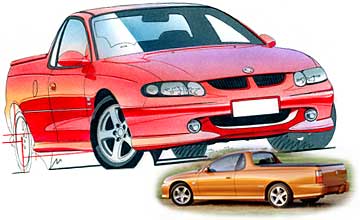 All SS utes should be fitted with the optional hard tonneau cover - although it's not really as practical as the soft tonneau. The smooth, body-colour lid gives an almost street machine look to the long, sleek sports utility, complimenting the flowing style adopted by Holden designers. It's an altogether different looking vehicle to the Falcon ute, with no separation between the cab and tray areas - and therefore no possibility of a one-tonne version down the track. The 17-inch, five-spoke alloy SS wheels look a treat on the low-slung ute while the side skirts and remodelled front and rear ends help distinguish it from the more mundane versions.

Back to top


Seat Plan & Seats


Seat Plan & Seats
Seat Plan
Two seats only in the SS, but then again that's standard in most sports cars... Each seat gets a front airbag, while the tray area is much bigger than the previous ute and has not been noticeably compromised by the more space-greedy independent rear suspension.
Seats
The SS cabin, with its big, well-shaped sports seats feels plush and inviting, with plenty of elbow and legroom, plus a centre console that extends further rearward than Commodore sedans. The seats rate well for long-distance comfort. The driver gets power adjustment for height and tilt, with adjustable lumbar support on both sides.

Back to top


Dash & Controls


Dash & Controls
Dash
Like the SS sedan, the ute's instruments mirror the exterior colour and there's a pearlescent finish to the instrument surround. The basic design is ergonomically sound, with rotary controls for heating and air-conditioning and the master switch for the lights on the dash to the right of the instruments, rather than on a steering column stalk. A six-function trip computer is also part of the deal. The passenger gets a glovebox, as well as an airbag in the SS.
Controls
The steering column is adjustable for both height and reach, while the sound system may be operated via controls on the steering wheel. The leather-trimmed steering wheel also locates the (standard) cruise control buttons for ease of use. The SS's pull-up handbrake lever is located between the centre console and the driver's seat. Electric windows are operated from a panel on the centre console and the rearview mirrors from the familiar GM pad (also seen on Saabs) on the driver's door.

Back to top


Wheels/Tyres & Luggage


Wheels/Tyres & Luggage
Wheels/Tyres
The blatantly sporty wheel/tyre package is central to the SS's on-road appearance. The wheel arches are nicely filled by the big 17 x 8.0-inch five-spoke alloy wheels with 235/45R17 V-rated tyres, all complementing the Holden FE2 sports suspension system. The S version uses smaller 16-inch alloys while the base ute uses steel wheels.
Luggage
The base ute will carry up to a 830kg payload - 18 per cent better than the previous ute, while the SS quotes a maximum payload of 621kg in automatic versions, 610kg in manuals. The S V6 is rated at 735kg in manual transmission form, 710kg in auto form. The VU's tray is 48mm longer and 55mm wider between wheelhouses than the VS Ute. The load area measures 1220mm x 2400mm. Panels are heavy-duty galvanised steel. The flush fitting tonneau system - standard on S and SS utes - uses three bows and was designed to minimise noise, especially the boom from the tonneau itself. A polypropylene cargo liner is a worthwhile and relatively inexpensive option that protects the entire load area from damage. A Holden approved 1600kg towing package is available.

Back to top


What's Changed


What's Changed
The VU ute shares little with the VS, especially in terms of sheet metal. Independent rear suspension is standard on all VU utes. The tray is longer and wider than the previous VS ute. Carrying capacity has also been upgraded, to 830kg in base ute form. The ute will carry 735kg in S form, 621kg in SS form.

Back to top


Features


Features
Stand Out Features
The new tonneau cover, standard on the S and SS utes, has a concealed, flush-fitting fastening system and was designed to minimise boom at speed. The optional hard tray cover is finished in body colour and is hinged from the forward end. The cabin area is also larger than in the previous Holden ute. Body panels flow smoothly from front to rear, without a break in the cabin area.
Climate Control
Manual air-conditioning is standard on the SS. The system is controlled by three rotary knobs on the dash, just below the centre air vents. Holden locates the heating/air-conditioning panel above, rather than below the radio.
Sound System
A CD player is standard in every Holden ute. The sound system gets four speakers and a total output of 40 watts, with a power antenna standard on the SS. The steering wheel mounted sound system remote controls include selection of AM and FM stations, and operation of the CD player. An optional premium sound system is available.
Security
The security system includes a remote control "Power Key" which operates door deadlocks, dome lamp and central locking for keyless entry through the driver's door only. The indicators are unable to flash confirmation if the door is left ajar when remote locking. The engine is disabled to immobilise the vehicle when the key is removed from the ignition.

Back to top


Our Opinion


Our Opinion
We Like:
Attention-grabbing looks, spectacular ute acceleration, comfortable interior, price
We Don't Like:
No traction control, agricultural automatic transmission
Could this be the bargain sports car of the year? With its overtly sporting looks and an equipment list that includes a 225kW 5.7-litre alloy V8, six-speed manual gearbox, anti-lock brakes, 17-inch alloy wheels and a snug interior with dual airbags, air-conditioning, cruise control and part-electric driver's seat, the Holden SS ute makes spectacular buying in the mid-$30,000 bracket. And with 460Nm of torque available to propel a kerb weight of 1620kg, this cross between a workhorse light truck and sports car never has any trouble asserting its authority on the road.
The SS ute is a vehicle that attracts attention, more than any other model in the Commodore range - apart from HSV creations - and certainly more than any other similar-size ute out there today. It is almost embarrassingly conspicuous, especially in Red Hot paint. When fitted with the optional, body colour rear hard cover, it's almost preposterous that it comes out of the factory looking the way it does.
The SS takes the clean, flowing lines of the long-wheelbase VU ute and adds things like 17-inch alloy wheels, a dropped-down suspension and a neat all-round bodykit that distances it almost unimaginably from Holden utes of the past. Inside, it gets essentially the same treatment as the SS sedans, including a pearlescent instrument panel, body-coloured instrument faces, leather-trimmed steering wheel and gearshift, and a pair of shaped and decorated sports seats. Altogether, this makes a combination well-suited the Australian psyche. It combines the machismo of a dressed-up Commodore V8 with the outback appeal of a workhorse utility. And if it leans noticeably more towards the urban, recreational side of the scale, well, that's a refection of what many buyers out there actually want these days. In SS form, the pragmatic values of load space, payload and rough-and-tumble abilities play second fiddle to appearance, comfort and automotive athleticism. Of course the payload area is fully functional - huge in fact - with the extended wheelbase and extra width of the new donor components. The hard tonneau doesn't do wonders for accessibility and limits the load height, but it's still a good look and practical in terms of providing an absolutely weatherproof load area. It would be nice if Holden figured out an easy way of removing it for the odd times when the ute's full capacity might be needed. The optional polypropylene liner is a great way of protecting the inner tray area from scratches and dents - although there is an ominous warning about not storing fuel containers in the back due to the liner's ability to produce static electricity sparks.
If you're moved by the way this ute looks, you'll feel equally comfortable stepping inside and noting that it feels pretty much the same as an SS sedan. The seats are big and comfortable, there's plenty of space to settle into with more leg, shoulder and headroom than the previous ute, and there's more seat travel to cater for a varying range of physiques. The nice touch of leather on steering wheel and gearshift knob helps too. You'll probably notice there's not quite as much space behind the seats as Ford's Falcon ute, but there's still enough for a bit of soft luggage and there's a decent-size lidded bin in the extended centre console as well as a deep, handy little opening in the back. And there's a luggage net behind the seats good for restraining small items. In addition to the standard air-conditioning, remote central locking, power windows and mirrors, there's also a six-function trip computer and a radio-CD player so you're never left feeling at all short-changed. The driving position is fine for practically everybody, with a wide range of seat adjustment, longitudinally and vertically. Powered adjustment is provided for both height and backrest inclination on the driver's side. The two-way adjustable steering wheel helps too.
Take the SS out onto the road and the muscular V8 is omnipresent. It might sound disappointing (it hisses rather than rumbles from the outside) but there's always the satisfying knowledge that 5.7 litres of V8 is always waiting in the wings to perform wonders like quickly dispatching a passing manoeuvre on the open road, or matching pace with freeway traffic on the on-ramp. The six speeds seem somewhat redundant given the 460Nm of torque and in most cases the first five gears are more than enough. Only when you're cruising can you drop the SS ute into sixth without feeling you're under-revving it. Mind you, the Gen III V8 has never been renowned for its ability to pull stumps at low rpm and doesn't really come into its own until a few revs are on board. The figures tend to tell the story here anyway: Maximum torque doesn't come in until 4400rpm, which is not far short of the 5200rpm at which maximum power is developed. Still, the SS ute is always more than willing to light up the back tyres, given a little encouragement, and there are times when you wish a traction control system was part of the deal.
The six-speed shift is reasonable enough bearing in mind the engine size it's expected to deal with, but there are smoother, lighter, less truck-like six-speeders around in even more powerful vehicles - BMW's M5, for one. (Mind you, mentioning the M5 in the same breath as a Holden ute says a lot for the appeal of this car, especially when you consider there's a price gap approaching $160,000.) The tall sixth gear obviously pays dividends in economy too, although Holden has taken a wise step by bumping fuel capacity from 63 to 70 litres, which is still barely enough if the vehicle is being used hard. A further benefit of the tall sixth gear is that highway cruising becomes a very quiet business, aided by measures intended to make the ute as sedan-like as possible in terms of road and wind noise. There's none of the flapping and roaring from the back that was once a ute characteristic, even with the soft tonneau. With the tied-down, all-independent suspension the ute's ride and handling are decidedly car-like, particularly with the 160kg or so of ballast Holden had dropped into the back of the test vehicle to simulate its operation with a light load on board. Partly as a result of this, the ride in our test ute was free from the choppiness that afflicts some utes, while the steering remained slightly heavy in the typical Commodore sport chassis fashion.
The SS steers accurately enough, but the driver needs to treat that throttle pedal with caution if the road is at all slippery. But you never forget that there's a fundamental issue at work here, a definite forward weight bias that means the ute will always lose rear-wheel traction more readily than an evenly-balanced sedan. Wet, or unsealed roads must always be treated with huge respect. Still, there's no other ute quite like the Commodore out there right now. Nothing with the same degree of passenger-oriented ride comfort, or street machine looks. And certainly nothing with 5.7 litres of screaming alloy V8 connected to a six-speed manual gearbox. Like we said, it's a mechanical expression of the true Australian psyche.

Back to top


Other Opinions


Other Opinions
Car News: "Whereas the VG-VS ute looked almost effeminate from some angles, the VU is a bloke's truck"
Motor: "The SS ute is a ripsnorter that is let down by its auto gearbox and bettered by the superior real-world driveability of the Tickford (XR8 ute)"
Wheels: "For traction, cornering grip, handling balance and steering response, there seems little difference between the VU SS ute and VX SS sedan"

Back to top


Mechanical


Mechanical
Plan Views
The SS ute employs the de rigeur sports car drivetrain of a large front-mounted longitudinal engine driving only the rear wheels. In this case it's an all-alloy 5.7-litre pushrod V8 built by Chevrolet.
Engine
Standard issue in the SS ute is the imported Gen III all-alloy V8. It's a basic pushrod design, but uses state-of-the-art electronics such as sequential electronic fuel-injection, twin knock control sensors and separate ignition coils for each cylinder. The design also incorporates low-friction technology. It uses oversquare bore/stroke dimensions and has six-bolt main bearings where the base V6 uses a four-bolt design. A stainless steel exhaust prolongs the system's life expectancy. Capacity is 5.665 litres and compression ratio is a high 10:1. Recommended fuel is regular 91 octane unleaded. The V8 winds out 225kW of power at 5200rpm and 460Nm of torque at 4400rpm.
Suspension
The SS's front suspension is by MacPherson struts with a direct acting stabiliser bar and progressive rate coil springs. The rear-end is a beefed up version of the semi-trailing link, coil-sprung independent system used on all Commodore and Statesman models. The SS uses Holden's lower-riding FE2 sports suspension package with revised spring rates at the front, along with a revised stabiliser bar diameter. At the back, spring rates and stabiliser bar diameter have also been revised, while gas pressure dampers have been adopted.
Electronic System
The SS ute has three-channel anti-lock braking (ABS) as standard. A limited-slip differential (LSD) is also standard and aids traction in slippery conditions. And you'll need it: traction control is not available with the VU.
Transmission
The six-speed manual gearbox is exclusive to V8-engined utes and is the standard transmission on the SS. The SS is available with Holden's electronic four-speed automatic transmission, which incorporates power or economy modes. Both manual and auto gearboxes use the same final drive ratio as V6 models (3.46:1 manual and 3.08:1 auto) and both have a limited-slip differential to assist traction in slippery conditions.
Brakes
The SS gets three-channel anti-lock braking as standard. When wheel speed sensors and computer detect imminent lock-up, brake cylinder pressure is adjusted at each front wheel and on the rear pair to prevent wheel lock-up. The system operates through four-wheel discs, ventilated at the front. The VU ute's braking system also features an all-new load sensing brake proportioning valve that was specially designed and calibrated to suit the independent rear suspension.
Steering
The ute comes with variable-ratio, power-assisted rack-and-pinion steering. The SS has a leather-trimmed steering wheel which, like all Commodores, is adjustable for height and reach. The turning circle measures 11.5 metres and the wheel goes from lock to lock in 2.8 turns.

Back to top


Safety


Safety
Holden says the VU utility has higher standards of safety technology than other commercial vehicles. Occupant protection was benchmarked against passenger car standards, with a front structure designed around "soft pulse" crash energy management principles. The structure behind the front wheels has been designed to manage narrow offset collisions and reinforced side structures protect against side impacts. Seat belt webbing clamps and buckle pretensioners assist safety belt performance. The driver's airbag has low pressure inflators designed to prevent injury from airbag inflation. A passenger airbag is standard on SS.

Back to top


Data


Data
Engine:
5.665-litre 16-valve front-mounted longitudinal all-alloy pushrod V8

Compression ratio: 10.0.1

Bore x stroke: 99.0mm x 92.0mm

Transmission:
Four-speed automatic or six-speed manual

Suspension:
Front: independent by MacPherson struts, coil springs, anti-roll bar

Rear: independent by semi-trailing arms, coil springs, anti-roll bar

Steering:
Power-assisted rack-and-pinion

Turning circle: 11.5 metres
Dimensions:
Kerb weight: 1610kg manual, 1615kg auto

Standard Equipment:
Part electric driver's seat adjustment

Tilt and reach adjustable steering wheel

Back to top


Buy with Confidence


Buy with Confidence
Before making your purchase, make sure you know exactly what you're buying, research your seller, and understand how eBay Australia and PayPal protect you.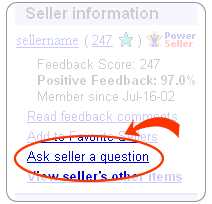 Know your purchase
Carefully read the details in item listings.
Check the car's value and determine how much you want to pay. Use the Completed Listings search option to get an idea of how much a similar model has sold for recently.

Check if the car is covered by eBay Australia's Vehicle Purchase Protection.

Ask for a test drive or consider getting a History Check or a Vehicle Inspection if you can't inspect the car yourself.

Read the description carefully. If you want more information, ask by clicking the "Ask seller a question" link under the seller's profile.

Always make sure to complete your transaction on eBay Australia (with a bid, Buy It Now, or Best Offer). Transactions conducted outside of eBay Australia are not covered by eBay Australia protection programs. Classified Ads are not covered by Vehicle Purchase Protection.
Know your seller
Research your seller so you feel positive and secure about every transaction.
What is the seller's Feedback rating? How many transactions have they completed? What percentage of positive responses do they have?

Cars listed by Sellers with a feedback rating less than 0 are not covered by a Vehicle Purchase Protection program.

Some car dealers may have a low feedback rating because classified ads do not generate ads. But they will have a icon next to their user name.

Depending on the car, some car dealers provide a limited warranty. Do they offer a warranty on the car you are buying? What are the terms and conditions?
Buyer protection
In the unlikely event that a problem arises during your transaction, you may be covered by the Vehicle Purchase Protection program
eBay Australia Security & Resolution Center: Visit the Security & Resolution Center to learn how to protect your account and use eBay Australia's quick and efficient resolution tools.

Back to top


Legal Disclaimer


Legal Disclaimer
Buying Guides are intended merely as a guide or review for members when considering what products or services they may be interested in bidding on or purchasing. eBay does not make, and nothing in these Buying Guides is intended to constitute, any warranties, guarantees, representations or assurances about the accuracy of the information or content contained in these Buying Guides. Furthermore, eBay does not make, and nothing in these Buying Guides is intended to constitute, any warranties, guarantees, representations or assurances about the nature or performance of the products or services appearing in the Buying Guides. eBay is not affiliated with nor does it endorse the use of any particular product or service.
The content of this guide is licensed from GoAuto © 2006

Back to top


---

| | |
| --- | --- |
| | Content Provided By |
| | and GoAuto |