Holden Commodore Ute Range Launched Aug 2004 Buying Guide


Holden's popular Commodore Ute has climbed another rung in the ladders of both performance and refinement with the release of the facelifted VZ line-up. With a 175kW/320Nm Alloytec V6 mated to a new six-speed manual as standard in Ute and Ute S, the even more stylish two-door load-lugger is no longer more show than go. Throw in a dramatically improved optional four-speed auto for both the new V6 and the flagship SS ute's upgraded 250kW/470Nm V8 and VZ Ute has all bases covered. Expect perhaps for the VZ sedan's five-speed auto, top-shelf Alloytec 190 engine and standard ABS.

The Car


The Car
Commodore's first new V6 in 16 years combines with a new six-speed manual as standard or upgraded optional four-speed auto - plus a more powerful 250kW SS Ute with twin exhaust system and "fender vents" to match SS sedan - to raise the Commodore Ute bar substantially in terms of refinement, performance and presence.
Under the bonnet of Ute and Ute S now lies the same Alloytec V6 that powers Commodore Executive, Acclaim and Berlina sedans and wagons, delivering 175kW at 6000rpm and 320Nm of torque at 2800rpm (not at a lower 2400rpm as in VZ Crewman and One Tonner). That's 14 per cent more power and five per cent more torque than the defunct 152kW/305Nm 3.8-litre pushrod Ecotec V6. An all-alloy 24-valve DOHC design, the 60-degree V6 employs a sand-cast alloy block, forged steel crankshaft, twin knock sensors, stainless steel exhaust, roller finger valve followers, 32-bit engine management system, coil-on-plug ignition, an electronic throttle and variable inlet valve timing. The new 3.565-litre engine, with oversquare 94 x 85.6mm bore and stroke dimensions, runs a relatively high 10.2:1 compression ratio and continues with the 15,000km regular service intervals introduced with VY Commodore's 3.8 Ecotec V6, but it misses out on the variable exhaust valve timing and two-stage inlet manifold of the premium Alloytec 190 V6 found in SV6, Calais, Statesman and Caprice sedans.
Similarly, Commodore Utes miss out on those models' new five-speed automatic transmission featuring Active Select steering wheel-mounted gearshift buttons. Instead, there's a comprehensively upgraded version of Commodore's current GM four-speed auto, which features a new torque converter, smarter control module and new calibration to improve shift-to-shift variation. But the big transmission news for Ute is the standard fitment of a brand-new D173 Aisin six-speed manual manufactured in Japan to replace the five-speed Getrag previously available in base Ute variants with a lower (3.08:1 versus sedan models' 2.87:1) final drive ratio.
In line with VZ SS (and SV8 and Caprice) sedan, VZ Ute SS gets a revised V8 with larger 95mm cold air intake, a new exhaust and revised ECU software to liberate an extra 5kW and 5Nm. Now producing 250kW at 5600rpm and 470Nm of torque at 4800rpm, Holden's most powerful iteration of the 5.7-litre pushrod Gen III delivers more than 44kW per litre - as much as the first Chev-powered HSV ClubSport released in 1999. More importantly, SS is once again lineball for engine performance with its most direct rival in Ford's XR8 (which produces 260kW and 500Nm from its 5.4-litre DOHC V8) given, as Holden is at pains to point out, that Holden measures all its performance figures in the more widely recognised ECE format rather than the more generous DIN measurement favoured by Ford. The V8 also benefits from a new electronic throttle. Ute V6 auto fuel economy drops one point, from 11.9 to 11.8 litres per 100km, while the V8's electronic throttle and engine recalibration sees Ute SS auto fuel economy drop from 13.9 to 13.5L/100km. While Ute SS's six-speed Tremec manual is carried over, SS autos receive a new torque converter with 13 times greater electronic smarts, plus a new hydraulic controller aimer at delivering smoother, less shocking shifts. Ute also benefits from steering tweaks across the VZ Commodore range, which include a different front anti-roll bar pickup point (now ball-jointed, not rubber bushed) which reduces both its mass and bar crank length by 40mm to "increase the range of mild understeer at low to mid lateral G-forces". While all VZ Utes score a new brake master-cylinder and booster claimed to achieve ABS-invoking pressure in half the time and to reduce stopping distances by four per cent, only ABS-equipped V6 Utes offer the latest Bosch 8.0 ABS system with brake assist and electronic brake-force distribution. ABS remains optional on the base Ute, Ute SS continues with Bosch 5.3 ABS and there is no traction control, let alone selected V6 VZ sedans' ESP stability control.
There is, however, extra standard equipment for the base Utes, which rises in price by just $300, in the shape of power windows and cruise control. With the more complex overhead-cam cylinder-heads of the new V6 negating much of the alloy engine construction's weight savings, VZ Ute kerb weights remain almost lineball with the outgoing VYII. For the base V6 they are 1535kg manual and 1538kg auto, with Ute S weighing 1549kg manual and 1552kg auto and Ute SS weighing 1613kg manual and 1619kg auto. Similarly, Ute payloads are now 830kg manual/827kg auto, with Ute S able to haul 726kg manual and 723kg auto and Ute SS 662kg manual and 656kg auto. Towing capacity, however, has increased by 30 per cent thanks to a 14mm larger clutch (now 294mm) in manual V6 models, which can now tow the same 1600kg as automatic V6 Utes (up 30 per cent from 1200kg with the outgoing five-speed Getrag manual). VZ Ute's revised front-end styling including a new ridged bonnet, compact headlights (with black bezelled projector beams on SS), a single-bar sports grille with large Holden logo and new front bumper with larger air intake. Of course, the SS bodykit is more aggressive and features exclusive new side fender vents - representing the only sheetmetal change on VZ – that actually don't vent anything and simply house the clear side repeater lenses.
Holden lists the base Ute manual price at $28,540 including air-conditioning, which is optional at $2250, while Ute S manual is listed at $32,620 and the revised auto adds $770 to both variants. VZ Ute SS is priced at $40,640 with both a carry-over six-speed Tremec manual or revised four-speed auto.

Back to top


Our Opinion


Our Opinion
We Like:
New V6 and upgraded V8's performance and refinement, fuel consumption reductions on both, classy six-speed manual, improved autos, extra base Ute equipment, more upmarket base Ute styling, value
We Don't Like:
No upgraded ABS for SS, no standard ABS on base Ute, no SV6 variant and no traction control, let alone stability control
Holden's iconic Commodore Ute has taken a big leap forward with VZ, both in terms of performance and refinement – while reducing fuel consumption in both new V6 and upgraded V8 guise. Still the only Aussie ute with IRS, the latest iteration may lack the full-house Alloytec 190 and five-speed auto of its top-shelf sedan cousins, but with price rises of between just $200 and $450, that's probably no bad thing (and Holden's execs quietly admit an SV6 variant is only a matter of time). But as flexible, free-revving and sophisticated as the new V6 is – especially when combined with the slicker-shifting standard six-speed manual - we're even more impressed with the improvements made to Commodore's aged 4L60 auto.
It's amazing how much smoother the new torque converter is, removing much of the downshift flaring and upshift clunking, while smarter new software and new calibrations also make it less prone to hunting on a constant throttle. But it's still slow and, next to GM's five-speed auto, unsophisticated. So while a slick six-speed manual as standard (available only in SV6 when it comes to VZ sedans) and more acceptable auto option bring Ute out of the transmission stone-age, and a lower final drive maximises the 175kW V6's muscle in the lighter-weight ute, it never really sounds good and the auto remains its Achilles' heel. Similarly, while similar changes to auto Utes' 4L60 auto make it less cantankerous, it's certainly the weak link in a package that seems to increase its driveability and refinement with each model change. Now with a new V6-like electronic throttle and freer-breathing intake and exhaust systems, both auto and manual V8 SS variants feel smoother and sharper in their throttle response, reacting more to any given accelerator pedal input than before and feeling smoother across the entire rev range.
Despite the heavier, vaguer-shifting manual and its firmer clutch action (with reverse on the wrong side), purists will love the upgraded SS's extra on-road performance, which brings it closer in refinement to XR and probably moves it further ahead in terms of acceleration. But the lack of stability control or even traction control and its associated ABS upgrade – the virtues of which were heralded long and loud at the VZ launch – is a disappointment for the more expensive, more powerful V8 variant. Subtle brake hardware upgrades improve pedal feel, but standard ABS would've been nice in the base Ute - although there's no denying the value increase at base level via standard power windows and cruise. While front rollbar changes have certainly added a little extra response - especially around centre – to give all Commodores better straightline feel, SS is not alone in feeling a little more pushy up front than before. Holden admits to lowering the cornering forces at which understeer sets in, and the earlier onset of front-end push makes itself felt both when apexing late or powering out of corners early. So while extra understeer at the limit won't please the most enthusiastic of enthusiasts, most average drivers will benefit from sharper initial steering response at lower speeds, which makes Commodore's tiller feel more alive and closer to that of Falcon, which probably now only wins on feedback.
With Ute payloads remaining unchanged, the exile of matt black body skirts for a more upmarket look at entry level can only further Ute's reputation for style and ride/handling rather than load-lugging ability. Now bring on the 190kW six-speed manual Ute SV6!

Back to top


Buy with Confidence


Buy with Confidence
Before making your purchase, make sure you know exactly what you're buying, research your seller, and understand how eBay Australia and PayPal protect you.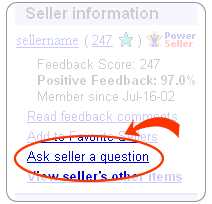 Know your purchase
Carefully read the details in item listings.
Check the car's value and determine how much you want to pay. Use the Completed Listings search option to get an idea of how much a similar model has sold for recently.

Check if the car is covered by eBay Australia's Vehicle Purchase Protection.

Ask for a test drive or consider getting a History Check or a Vehicle Inspection if you can't inspect the car yourself.

Read the description carefully. If you want more information, ask by clicking the "Ask seller a question" link under the seller's profile.

Always make sure to complete your transaction on eBay Australia (with a bid, Buy It Now, or Best Offer). Transactions conducted outside of eBay Australia are not covered by eBay Australia protection programs. Classified Ads are not covered by Vehicle Purchase Protection.
Know your seller
Research your seller so you feel positive and secure about every transaction.
What is the seller's Feedback rating? How many transactions have they completed? What percentage of positive responses do they have?

Cars listed by Sellers with a feedback rating less than 0 are not covered by a Vehicle Purchase Protection program.

Some car dealers may have a low feedback rating because classified ads do not generate ads. But they will have a icon next to their user name.

Depending on the car, some car dealers provide a limited warranty. Do they offer a warranty on the car you are buying? What are the terms and conditions?
Buyer protection
In the unlikely event that a problem arises during your transaction, you may be covered by the Vehicle Purchase Protection program
eBay Australia Security & Resolution Center: Visit the Security & Resolution Center to learn how to protect your account and use eBay Australia's quick and efficient resolution tools.

Back to top


Legal Disclaimer


Legal Disclaimer
Buying Guides are intended merely as a guide or review for members when considering what products or services they may be interested in bidding on or purchasing. eBay does not make, and nothing in these Buying Guides is intended to constitute, any warranties, guarantees, representations or assurances about the accuracy of the information or content contained in these Buying Guides. Furthermore, eBay does not make, and nothing in these Buying Guides is intended to constitute, any warranties, guarantees, representations or assurances about the nature or performance of the products or services appearing in the Buying Guides. eBay is not affiliated with nor does it endorse the use of any particular product or service.
The content of this guide is licensed from GoAuto © 2006

Back to top


---

| | |
| --- | --- |
| | Content Provided By |
| | and GoAuto |