Holden Commodore SV8 Sedan Oct 2002 to Aug 2004 Buying Guide


Holden's SV8 is the place to go if you want SS performance and dynamics but have an aversion to being constantly in the spotlight. It's also a lot cheaper, and that's because it's built up from Commodore Executive level - which means it also lacks much of the SS's interior glamour. But on the road there's little to separate them and the 5.7-litre engine is now a bit more powerful and sounding a lot more like it should. Customers who previously specified V8-powered Executives may be disappointed that big-engine performance can no longer be bought quite so subtly or as cheaply, but in the end the SV8 remains a more than enticing package.

The Car


The Car
SV8's clean, contemporary and unmistakably new front-end styling carries GM corporate cues already introduced for Monaro. The slipperier new shape is said to reduce aerodynamic drag by 4.2 per cent to 0.319Cd, thanks to the sharper lines of the bootlid and front fascia. Combined with attention to the underbody, the changes mean lift has been reduced by a big 47 per cent to 11.7kg at 100km/h, resulting in a reduction of the yawing moment coefficient of seven per cent and therefore slightly better crosswind stability.
SV8 misses out on perhaps the most aggressive Holden bodykit ever produced in the VY SS. But while it may be based on the Executive, the SV8 "street sleeper" does get tough-looking alloy wheels (albeit smaller than the SS hoops at 17-inch) and a rear wing spoiler. Like SS, SV8 is based on the low-series VY Commodore, meaning there's no chrome and no projector headlights but a simple, single-slat black grille incorporating a prominent Holden lion badge, while the tail-lights are dark-tinted and regular side skirts and bumpers replace the more aggressive SS kit. The new grille is flanked by twin headlights behind a single, clear lens with black bezel backgrounds and the interesting "bullseye" parking lights. Meantime, the trailing edge of the deep new wedge-shaped bonnet pressing rests on a somewhat unsightly new black plastic plenum ramp to deflect wind more cleanly over the wipers and windscreen. Body coloured rub strips, new-design wing mirrors, V8 front quarter badging and a new, floating-style rear spoiler further set SS apart from Executive in terms of exterior styling, as do the massive new and exclusive five-spoke 18-inch alloy wheels.
But if the new front-end design is modern and distinctive, the jury is still out on the VY rear end, which appears more compact due to its sharper, edgier new styling treatment and attracts claims that its somewhat triangular tail-lights are similar to Magna's, making the rear a mismatch with the front end's rounder proportions. Either way, it will be interesting to see if the slightly controversial VY styling will be as widely accepted in the longer term as VT's ground-breaking shape was.

Back to top


Seat Plan & Seats


Seat Plan & Seats
Seat Plan
Like all Commodores, SV8 offers seating for five adults, each with a lap/sash seatbelt and plenty of legroom. Front passengers benefit from height and angle-adjustable head restraints, while only outboard rear passengers get (fixed) head restraints. The SV8 misses out on the twin side airbags now standard in SS, making do with twin front airbags. There are a pair of cupholders front and rear, storage bins in the front doors, armrests for all outboard passengers and both upper and lower air-conditioning vents for all passengers.
Seats
SV8 misses out on the SS Commodore's hip-hugging sports bucket seats, instead getting standard Executive seats with specific trim. SV8 drivers also get four-way power adjustment and manual lumbar adjustment, while both front seats offer height-adjustable head restraints. The centre rear occupant misses out on a head restraint altogether, while outboard rear occupants get a small, fixed restraint built into the seatback.

Back to top


Dash & Controls


Dash & Controls
Dash
Commodore's new dashboard is of a contemporary, European-style design and features a revised instrument panel and centre console to match the new, geometrically styled steering wheel. A prominent lip on the new instrument binnacle hood obscures vision to gauges for tall drivers, but SV8 improves on the plain low-series instrument design by offering a red-faced background with white italic increments. There is a 5500rpm tacho on the left and 260km/h speedo on the right, flanked by temperature and fuel gauges. A new, larger LCD screen nestles between the speedo and tacho underneath, revealing trip computer functions, audio information, service intervals and gear selection. New upper air vents and a hazard light switch reside above three rotary dials for air-conditioning and the new Blaupunkt audio head unit featuring a low-mounted LCD screen. Unlike Falcon, the optional satellite navigation screen is mounted even lower, taking the place of the optional ashtray. The new headlight switch on the right mirrors the trip computer control pad on the left, but the consistency ends about there. A hard, flat panel at the top of the centre console appears to house an extra Subaru-style storage nook but in fact does nothing other than make one wonder what's missing (HSV models add extra gauges here). Plastics used on the carryover door skins is not well matched with the new dashboard finish, which is generally of a lower quality than Falcon's new BMW-like textured dash material. The new VY cockpit looks convincing enough, but you don't have to look too closely to find plenty of carryover components and the feel of most controls does not live up to expectations invited by the new look.
Controls
Major Commodore SV8 controls remain largely unchanged despite the new dashboard. The multi-function steering wheel continues to offer remote audio controls, with indicators and the awkward cruise control system operated via the right-side stalk which is carried over from VXII. Similarly, the left-side stalk operates the road speed-variable intermittent wipers and windscreen washer. The new-style headlight switch remains on the right-hand end of the dash, Euro-style, and now incorporates an auto lights on/off function, plus an instrument illumination adjuster - but no foglight switch as found in SS. The newly designed handbrake lever is of a different, more substantial feeling shape and provides more leverage than before, while the gearshift lever also has a more tactile feel to it. Commodore's power window controls avoid durability issues by being mounted between the seats in the centre console, but the new control pad, which incorporates the traction control and window lock buttons, is not as ergonomically sound as driver's door-mounted units. Commodore does score points over Falcon by offering an auto-down function for both front windows, but SV8 - like Executive - misses out on standard rear power windows.

Back to top


Wheels/Tyres & Luggage


Wheels/Tyres & Luggage
Wheels/Tyres
SV8 lacks the VY SS Commodore's new 18-inch wheel package, instead coming standard with 17 x 8.0-inch alloys. As such, it offers slightly better ride comfort at the expense of some initial turn-in crispness. Like S sedan and SS ute models, SV8 comes with 235/45-section B530 Bridgestone rubber instead of the stickier 18-inch SS tyres.
Luggage
NOT much change in this department. Capacity of the fully lined and illuminated boot remains a generous 475 litres, which is slightly smaller than the reduced (and no longer flat-floored) BA Falcon boot, which itself is now dwarfed by Camry's enormous new boot. The boot can be opened via a button within the glovebox or remotely via the keypad and, while Falcon's electronic fuel flap release is backed up by a manual release inside the boot, Commodore's floor-mounted, cable-operated fuel flap release lever apparently does not require such measures. The 12-volt power outlet has been relocated from the awkward spot under the optional ashtray to within the centre console bin, which also houses holders for multiple CDs, a pen and coins. Meantime, the illuminated and lockable glovebox accommodates a pen and business card holders, while multi-sized (but unlidded) twin cupholders reside alongside the new power window control unit. The front doors contain useful storage pockets, there are vanity mirrors on both sunvisors and map pockets on both front seatbacks, and the extra large centre section of the rear seat back houses an armrest and folds down to reveal a large tray and another two cupholders. No steps have been taken to change Commodore's cheap and intrusive boot hinging system, which robs valuable load space. However, its extra large skiport delivers almost as much through-loading capacity as BA Falcon's vastly reduced 60/40 split-folding seatback system.

Back to top


What's Changed


What's Changed
Everything. SV8 is a new model created by Holden, positioned between S and SS Commodore variants. As for the VY Commodore facelift, apart from the new front and rear exterior sheetmetal styling, changes for the low-series sports models include new exterior mirrors, a new plenum ramp behind the bonnet, dark-tinted tail-light lenses and a new 'floating' rear wing. Inside there's an all-new dashboard, new steering wheel, mobile phone compatible Blaupunkt sound system to replace the dated Eurovox unit, side airbags, new cloth trims, new instruments and a multi-function information screen displaying gear selection, audio details and service indicator. The 12-volt power outlet has been relocated to inside the centre console, road speed-sensitive variable intermittent wipers and audio volume control have been added, and there is now a stopwatch function for the trip computer. Commodore SS also now comes standard with auto headlights on/off, twilight sentinel, front reading spotlights, rear windscreen sunshade, front seatbelt force limiters and an alloy pedal cluster. There are also a number of powertrain updates, including the liberation of an extra 10kW and 15Nm - plus a beefier exhaust note - via Monaro-style induction tract revisions and the adoption of a full-length, stainless steel twin exhaust system. Finally, recalibration of the front suspension damping is aimed at increasing front-end compliance and ride comfort.

Back to top


Features


Features
Stand Out Features
SV8 comes with a red instrument cluster instead of the colour-coded item found in SS models. Otherwise, SV8 is notable for its engine performance, which is identical to that of the flagship SS but without the wild bodykit. Holden executives admit to heavy debate surrounding the fitting of the rear wing, with 17-inch alloys being the other notable concession for the extroverts among us.
Climate Control
Being based on the low-series Executive specification, SV8 gets the entry level VY variant's basic new air-conditioning system. Dominated by three large rotary dials, each featuring tactile rubber outer grips, the new AC controls operate, from left, four positions of fan speed (Falcon gets 14), temperature control and air-flow mode. The outboard controls feature push-buttons to activate the air-conditioning itself (left) and rear demist (right). Like all the air vents, the redesigned central front and rear twin vents are closeable, but the familiar outboard vents continue to exit via the carryover door skins, making the system less efficient than Falcon's twin-vent design. There is a recirculate function, floor venting for rear-seat passengers and side glass ventilation.
Sound System
A new German-designed electronic Blaupunkt sound system is a highlight of the redesigned VY Commodore interior, replacing the ageing Eurovox audio unit. Operated exclusively by push-buttons, except for the large and tactile rotary dial on the driver's side to adjust sound functions, the security PIN-coded system has a total output of 80 watts (compared to Falcon's 100-watt system) and, like its XR6 Turbo rival, has six speakers. The new Blaupunkt system also features a large LCD screen revealing the time, station selection and disc selection, keyless play, auxiliary input for a mobile phone, auto mute, compatibility with Holden Assist, six presets and remote steering wheel controls.
Satellite Navigation
Satellite navigation is a Holden By Design optional extra on Commodore SV8. Taking the place of the optional smoker's pack but no longer replacing the 12-volt outlet, which is now located in the centre console compartment, the large colour display screen sits low in the centre console. It is operated by a console-mounted remote control unit and features mapping plus directional and audible navigation instructions.
Security
Commodore SV8 offers Holden's rolling security coded immobiliser system, featuring remote central locking via Commodore's familiar (but still unique among locally built vehicles) integrated key/fob. The one-piece remote key features tactile lock, unlock and boot release buttons - but no panic button like Falcon - and can be programmed for anti-hijacking two-stage unlocking, which unlocks only the driver's door first. The remote key also activates the interior light upon unlocking, while the interior light illuminates when the ignition is turned off and automatically turns off after one hour. There are no rear side reading lights, no courtesy door lighting, no footwell lighting, no vanity mirror illumination and no internal lock button, apart from the door tag itself. Commodore SV8 offers a park brake and low fuel warning lamp/chime but, unlike Falcon, a door ajar warning is reserved for high-series models. SV8 buyers also miss out on Calais' rear lamp failure warning light and Falcon's seatbelt warning light/chime.

Back to top


Our Opinion


Our Opinion
We Like:
Performance, steering, subtlety
We Don't Like:
Price, equipment level, transmissions
Car buyers with a conservative bent and a hunger for shut-'em-down performance will probably lament the passing of the V8-engined Commodore Executive. No longer is it possible to flick through the options list and shoehorn Holden's 5.7-litre V8 into your white, innocent-looking, steel-wheeled family sedan. Today, with the advent of the VY series Commodore, the only way to equip yourself with a V8 is to go upmarket - well, at least to $40,000 "S" specification, where the Gen III engine makes its first appearance on the price list. If you're beginning to think this a pretty raw deal considering how cheaply the combination could be had in the past (just over $35,000), there are a number of incentives to sweeten the deal.
It may not suit the less flamboyant driver, but the SV8 Commodore does throw in a set of neat, 17-inch alloy wheels, a boot spoiler and various other identifiers including relatively discreet side skirts, an SS rear bumper and black-background head and tail-light clusters. Inside, Holden's interior designers have added woven "spiral" trim for a more distinguished touch. Of course, the more important stuff is the stuff you can't really see and this includes Holden's effective but not jarringly sporty FE2 suspension along with traction control and four-channel anti-lock braking (regular Commodores use a three-channel system). And, in manual form, there's also the long-legged six-speed transmission. So, Holden customers, what you get with your new SV8 (the S is still also available with either regular V6 or supercharged V6 power) is, under the skin, almost precisely the same package that underpins the overtly rorty, but almost $10,000 more expensive SS. The wheels are down one inch on the SS's 18-inch hoops and you miss out on the tactility of a leather-wrapped steering wheel and more sculpted seats, but the dynamics are virtually identical. And, to be sure, the intrinsic appeal of the car is all tied up in the deep-chested, casually quick V8.
Where Ford's turbocharged (and slightly more expensive) XR6 is all high-tech clinical efficiency, the SV8 strokes its way along to an alluring beat from its eight muscular cylinders. In its latest, 235kW guise, the Gen III loses the understated, hissing acoustics of the past and gains a deep, distant but satisfying rumble that in itself is enough to seduce a potential buyer. The adoption of a full, divided exhaust nicely exploits the intrinsic aural appeal while also playing a part in extracting the extra 10kW. The GenIII has never been a paragon of low-speed flexibility, but there can still be no denying its sheer size - and it is not likely to leave you waiting around for a surge of useful power. Maximum torque may not appear until 4400rpm, but that doesn't mean there is not plenty available below that (it's easy to think though that the original de-tuning of the engine for Commodore might have played a part in its unusually rev-dependent characteristics).
Our manually-equipped test SV8 was usually a pleasure to slip through the gears, although there was occasional confusion when attempting a skip-shift from sixth to fourth, or third. Otherwise, the box moves relatively lightly through the ratios with its not-too-heavy clutch and well-defined shift pattern. It is certainly more fluid to use than Ford's manual Falcon gearbox. The V8 will deliver a pupil-dilating blast of power whenever asked, making good use of the traction control, yet retains the flexibility that enables it to be stroked along at a reasonable pace, using barely any of the revs available. This may prove to be the discipline applied by long-term SV8 drivers because fuel economy is very sensitive to how the engine is used. We worked hard at keeping the average consumption below 13 litres/100km in a mix of driving conditions.
Like all other Commodores, the SV8 gets the new, more precise steering system which is an immediately noticeable improvement even if it is still not as nice to use as Ford's. Ditto for the suspension, which does a pretty good job of gobbling up road irregularities at the expense of introducing a little softness and body movement when it is being hunted along. Where the Falcon feels affirmative, the Commodore tends to feel a little conciliatory. The four-channel brakes that come whenever traction control is used (both use individual rear-wheel activation, rather than activating the rear wheels together as in three-channel, non traction-control systems) are strong and well up to the task - although they do require more pedal effort than those of the Falcon XR6.
The SV8's interior is not a huge leap over Executive, although you do at least get power windows and different trim, as well as a red background to the instruments, to remind you that you are not quite in a taxi. The new instrument panel is an improvement that adds to the Commodore's impressions of class and tactility, and the seats were always pretty comfortable anyway, if lacking in the lateral grip usually sought by a sportily inclined driver. The new steering wheel looks and feels good, too, but it would have been nice to see some leather trim on the SV8.
In the end, what you get with the SV8 is a pretty complete performance package that lacks the pizzazz of an SS yet is more of a standout on the road than a Commodore Executive. The engine actually feels pretty refined and, if you're beginning to compare with the similarly priced but fundamentally different XR6 turbo, it still comes down to a battle between brains and brawn. For most Australians, the appeal of a muscular V8 is hard to deny.

Back to top


Mechanical


Mechanical
VY Commodore SV8 is available with six-speed manual transmission or, as a no-cost option, four-speed automatic transmission. Its 5.7-litre Chevrolet engine is about as big as a V8 gets in a family sedan and delivers an outstanding power to weight ratio of 148kW per tonne. Fuel economy suffers, though, and we were unable to match Holden's claimed figures of 8.5 litres per 100km in the city and 13.5L/100km on the highway, with an average of 11L/100km.
Plan Views
Commodore SV8 remains the epitome of the Aussie sports sedan, its large four-door body being propelled by an all-alloy V8 mounted longitudinally up front, driving only the rear wheels.
Engine
A few extra kilowatts of power and a handful more Newton metres of torque may not sound like a huge incremental gain for Holden's revered Gen III Chevrolet V8, but a number of detail changes have made the brawny alloy lump far more civilised to drive. The same induction tract changes that were necessitated for Monaro by its more intrusive projector beam headlights have been applied to both Holden's standard 225kW V8 and to the "high output" 235kW V8 found in SS and SV8 models. The changes make for a much deeper, more satisfying induction note and bring big gains in off-idle throttle response and refinement. Less of the outgoing V8's coughing, wheezing and spluttering is accompanied by sudden throttle inputs at low revs. Combined with the long-travel clutch and super-tall overall gearing, the more civilised and tractable engine makes SS more pleasant to drive in urban traffic. To achieve the 10kW and 15Nm peak performance gains (now 235kW at the same 5200rpm and 465Nm at 4400rpm), a new full-length twin stainless steel exhaust system is fitted to Holden's hi-po V8, which feels just a little stronger in the mid-range and more willing to rev cleanly to its 5500rpm redline. Despite the odd firing order, it also produces an exhaust burble more in keeping with an engine displacing almost six litres. The pushrod alloy V8 may still feel a little coarse, but there's no denying its ability, propelling the 1600kg to licence-losing speeds with devastating ease and building even more speed deceptively and with a little more character and effectiveness. Commodore SV8 will run on regular, 91-octane unleaded fuel, thanks to its twin knock control sensors, which of course reduces performance. The vastly over-square pushrod V8 also employs sequential fuel injection, coil-per-cylinder ignition and a six-bolt crankshaft.
Suspension
Commodore SV8 employs Holden's FE2 sports suspension as standard, the firmer set-up reducing bodyroll, lifting SV8's handling prowess over other VY models by making it more agile during changes of direction and more willing to hold a tight line. Despite detail changes to the front suspension's compression damping, including the addition of a progressive low-speed disc stack aimed at increasing front-end compliance, the ride is now best described as busy. Still, combined with far better rear-wheel location thanks to VXII's Control-Link IRS, plus the refreshing new steering and 17-inch wheels, the firmish ride is easier to live with than in the SS, which now employs 18-inch alloys.
Electronic System
The new trip computer control unit echoes the headlight switch on the left side of the instrument binnacle and adds a stopwatch to its list of functions. They include distance to empty, average speed, average fuel consumption, odometer, tripmeter and, going one better than Falcon, an overspeed alert. Holden Assist is now optional across the range, as are reverse parking sensors, while the electronic traction control system has been refined to be a little less intrusive. Traction control is standard on SS, which employs four-channel ABS, while models not fitted with traction control make do with three-channel ABS. Other notable electronic features include road speed-sensitive volume control for the new Blaupunkt sound system, which also features an auxiliary input to enable phone and Holden Assist audio to be fed through the speaker system.
Transmission
Holden says both shift quality and durability have been improved in the archaic four-speed GM auto that, surprisingly, is specified by the majority of Commodore SS buyers. Along with shift recalibrations, the V8 automatic transmission's clutch pack has been uprated from a six-plate to a seven-plate design for increased durability, while both V6 and V8 autos feature increased capacity hydraulic force motors to reduce shift shock. But the reality is Holden's V8 auto is still slow and abrupt-shifting and is made to appear even more primitive by Falcon's new sequential-shifting auto. The six-speed manual, with similarly tall overall gearing (like third in the auto, fourth in the manual is directly driven at a ratio of 1:1), is still vaguely gated, but for the same money remains our choice of transmission for the SS. Its clutch pedal action is still long-throw and slightly heavy, but the subtle improvement in off-idle engine response makes it a little easier to avoid the driveline snatch that plagues most V8-powered manuals. With sixth gear at 100km/h still equating to just 1500rpm, the top ratio is purely a flat road economy device.
Brakes
Commodore SV8 brakes are unchanged from VT specification, meaning twin-piston finned callipers up front working on ventilated discs and single-piston callipers gripping solid rear rotors at the rear. ABS is standard, of course, and while Commodore's braking system incorporates a load-sensing brake pressure proportioning valve, Falcon goes one better with standard electronic brake-force distribution. Unlike SV8, XR models offer a Premium brake package as optional equipment, while standard BA Falcon brake discs are much larger to start with as well.
Steering
Steering is probably the single biggest mechanical change for VY Commodore, the vastly improved rack being instantly recognisable to anyone who has driven a new one in the past five years. It combines with the Control-Link IRS introduced for the VXII update last year to lift Commodore's dynamic abilities substantially. Featuring increased torsion bar stiffness and changes to valving, the steering rack's new power assistance curve reduces the amount of driver input required for any given deviation from a straight line. That is, the same amount of effort at the steering wheel produces a greater change in direction. More precise while offering a little more feedback, the new steering set-up gives Commodore a new-found level of steering control, particularly on-centre. There's a reduced need for constant correction to maintain a straight line and initial turn-in precision has also improved. Enthusiastic Commodore drivers will revel in the VY steering's more accurate nature - finally there's some indication of where the front wheels are pointing - and, while feedback is also improved, it still falls short of Falcon's more communicative tiller. It's also a little under-assisted at parking speeds, requiring plenty of elbow grease to perform full-lock manoeuvres. The height and reach adjustable steering wheel itself is of a new design, the SV8 following other VY models' new four-spoke design but missing out on the silver-finished spokes and a thicker leather-wrapped rim of the SS. Its rim is now made from lighter magnesium.

Back to top


Safety


Safety
In addition to twin front airbags, SV8 gets belt force-limiting technology for the front seatbelts, which also feature pyrotechnic pretensioning, while structural floorpan improvements are claimed to reduce the risk of lower limb injury. Four-channel ABS is standard on SV8, while Commodore's braking system offers a brake pressure proportioning valve. Falcon goes one better by offering electronic brake-force distribution. Like all Commodores, SV8 offers five three-point seatbelts, plus height adjustable front head restraints. There is no centre rear head restraint and no front seatbelt height adjustment, while outboard rear occupants make do with non-adjustable head restraints integrated into the rear seatback. Other standard safety features include an improved traction control system (switch pictured), child-proof rear door locking and a single central child restraint anchor.

Back to top


Data


Data
Engine:
Type: 5.665-litre 16-valve all-alloy pushrod V8

Location: front-mounted, longitudinal

Bore/stroke: 99.0mm x 92.0mm

Compression ratio: 10.0:1
Transmission:
Suspension:
Front: independent by MacPherson struts, coil springs, anti-roll bar

Rear: independent by control link semi-trailing arms, coil springs, anti-roll bar

Steering:
Power-assisted variable-ratio rack and pinion

Turning circle: 11 metres
Dimensions:
Standard Equipment:
Limited-slip differential

17-inch alloy wheels/tyres

Power driver's seat height adjustment

Driver and passenger lumbar

Steering wheel audio controls

Height/reach steering wheel adjustment

Front and rear cupholders

Illuminated lockable glovebox

Variable intermittent wipers

Back to top


Buy with Confidence


Buy with Confidence
Before making your purchase, make sure you know exactly what you're buying, research your seller, and understand how eBay Australia and PayPal protect you.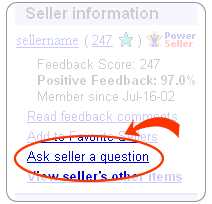 Know your purchase
Carefully read the details in item listings.
Check the car's value and determine how much you want to pay. Use the Completed Listings search option to get an idea of how much a similar model has sold for recently.

Check if the car is covered by eBay Australia's Vehicle Purchase Protection.

Ask for a test drive or consider getting a History Check or a Vehicle Inspection if you can't inspect the car yourself.

Read the description carefully. If you want more information, ask by clicking the "Ask seller a question" link under the seller's profile.

Always make sure to complete your transaction on eBay Australia (with a bid, Buy It Now, or Best Offer). Transactions conducted outside of eBay Australia are not covered by eBay Australia protection programs. Classified Ads are not covered by Vehicle Purchase Protection.
Know your seller
Research your seller so you feel positive and secure about every transaction.
What is the seller's Feedback rating? How many transactions have they completed? What percentage of positive responses do they have?

Cars listed by Sellers with a feedback rating less than 0 are not covered by a Vehicle Purchase Protection program.

Some car dealers may have a low feedback rating because classified ads do not generate ads. But they will have a icon next to their user name.

Depending on the car, some car dealers provide a limited warranty. Do they offer a warranty on the car you are buying? What are the terms and conditions?
Buyer protection
In the unlikely event that a problem arises during your transaction, you may be covered by the Vehicle Purchase Protection program
eBay Australia Security & Resolution Center: Visit the Security & Resolution Center to learn how to protect your account and use eBay Australia's quick and efficient resolution tools.

Back to top


Legal Disclaimer


Legal Disclaimer
Buying Guides are intended merely as a guide or review for members when considering what products or services they may be interested in bidding on or purchasing. eBay does not make, and nothing in these Buying Guides is intended to constitute, any warranties, guarantees, representations or assurances about the accuracy of the information or content contained in these Buying Guides. Furthermore, eBay does not make, and nothing in these Buying Guides is intended to constitute, any warranties, guarantees, representations or assurances about the nature or performance of the products or services appearing in the Buying Guides. eBay is not affiliated with nor does it endorse the use of any particular product or service.
The content of this guide is licensed from GoAuto © 2006

Back to top


---

| | |
| --- | --- |
| | Content Provided By |
| | and GoAuto |