Holden Commodore SV6 Sedan Aug 2004 to Aug 2006 Buying Guide


Holden's new V6 is loaded with high technology and high expectations. In the new SV6 sports sedan, the top-shelf Alloytec 190 boasts all-alloy construction, twin camshafts per cylinder bank, four valves per cylinder, six separate ignition coils – even variable valve timing – all promise an exhilarating drive experience. Especially when it's replacing a time-honoured but primitive V6 that was never renowned for its smoothness or refinement. The Alloytec reality is a bit of a letdown. It doesn't sound or feel a lot different to the old engine, even if it most certainly is, and doesn't return anything special in terms of fuel efficiency or accelerator response. The Alloytec is undoubtedly a better engine, and will take Holden well into the future, but could it be we maligned the old V6 a little too much?

The Car


The Car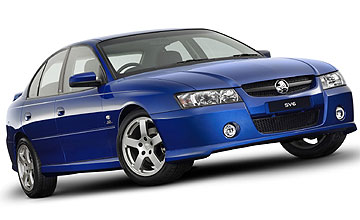 Meet Holden's new six-cylinder hero, Commodore SV6. Set to extract both maximum marketing and performance leverage out of The General's VZ Commodore facelift, SV6 is the only model in the upgraded range to marry a new six-speed manual with the premium 3.6-litre Alloytec 190 V6. As such, the new model will be used as the centrepiece in Holden's VZ advertising campaign that will saturate our television screens throughout the Athens Olympics. And if Australians' penchant for six-cylinder sports sedans is anything to go by, we'll also soon be seeing plenty of SV6s on our roads. Effectively replacing both the current VYII Commodore S and supercharged S variants, which employ naturally aspirated 152kW/305Nm and force-fed 171kW/375Nm versions of the garden variety 3.8-litre cast-iron Ecotec V6, SV6 also offers a new Aisin D173 six-speed manual transmission to replace the cumbersome five-speed Getrag manual now available in the base Commodore S.
SV6 is the Japanese gearbox's first application anywhere in the world. Also available with GM's German-built 5L40 five-speed automatic transmission when it goes on sale with the rest of the VZ sedan and wagon range late this month, both SV6s will be priced between the previous S variants at $38,990. Given low-series VZs like Executive, Acclaim and Berlina carry on with an upgraded version of the four-speed GM 4L60 auto used in Commodore for eons (mated with the base 175kW/320Nm Alloytec V6), SV6 will be the least expensive VZ variant to feature the top-shelf Alloytec 190. Following the discontinuation of the Executive manual in the Commodore range from VZ, SV6 is also now the only V6 available with a manual transmission, in a similar move that saw the Executive V8 discontinued from the VY Commodore onwards, replaced by the entry-level sports SV8. Note, however, that SV8 and SS continue with the vague T56 Tremec six-speed manual, not the SV6's slick-shifting Aisin six-slotter, which is not torque rated to handle the 5.7-litre Gen III V8. Of course, the V8 sports Commodores also continue with a revised version of GM's four-speed auto, not the silky-smooth GM five-speed, which features Active Select paddle shift buttons on the steering wheel.
Available only in SV6, Calais, Statesman and Caprice, the 5L40 also features EC Cubing (allowing partial torque converter lock-up or controlled slip in third, fourth and fifth gears) and Performance Algorithm Liftfoot (where it will hold a gear when lifting the accelerator pedal from more than 75 per cent open) and Shift Stabilisation (which operated during constant speeds to reduce hunting between gears). Offering a wider spread of ratios than the four-speed it replaces on premium VZ models, the 5L40 can also shift at up to 6500rpm. Similarly, while the new six-speed manual's final drive ratio is a taller 3.83:1 (versus the superseded Getrag five-speed's 3.08:1) and its sixth gear ratio is 0.75:1 (nine per cent taller than the Getrag's fifth), a much lower 4.48:1 first gear ratio actually makes first gear in the new manual lower, making for easier take-offs without harming highway fuel economy.
In the engineroom, SV6's premium 6.0-degree Alloytec 190 produces, you guessed it, 190kW at 6500rpm and 340Nm of torque at 3200rpm, with 90 per cent of that available between 1570 and 5870rpm. Holden says that's 11 per cent more power and a 59 pe rcent increase in 90 per cent torque range over Ecotec. While all Alloytec engines feature electronic throttle control, four valves per cylinder, four overhead camshafts and inlet valve timing, the premium Alloytec 190 adds exhaust valve timing and a two-stage intake manifold for even greater efficiency. Oil change intervals are 15,000km or 12 months and the SV6 automatic's official fuel economy figure is 11.5L/100km, compared with the supercharged S's 12.9. Holden's official kerb weight figures show SV6 is 27kg lighter than supercharged S and while no claimed performance figures are available, expect the manual to undercut seven seconds for the 0-100km/h dash and to complete the 400-metre sprint in the low 15 seconds range.
While most of the VZ changes are under the bonnet, including new front anti-roll bars with ball-jointed mounts to increase off-centre steering precision, like all VZs SV6 features new front-end styling including the single-bar grille previously restricted to the sports models and new twin ridges that run up the bonnet. While SV6 misses out on the new front quarter vents exclusive to VZ SS, it does score an aggressive front bumper with gaping airdam, plus front, side and rear body extensions, foglights, coloured exterior mirrors, rear wing, 17-inch alloys, chrome tailpipe, and new, more compact headlights without the current S Commodore's "bull's eye" parking light. Though SV6 gets sports FE2 suspension, only a 15-inch steel spare wheel is supplied. While mechanical Brake Assist and Electronic Brake-Force Distribution are now standard across the range, SV6 only employs Commodore's current traction control system, not the clever Bosch 8.0 ESP stability control system found on more expensive variants. Which means neither the manual or auto SV6 features Electronic Brake Assist, Cornering Brake Control or upgraded ABS.

Back to top


Our Opinion


Our Opinion
We Like:
Value, performance, powertrain smoothness, ride/handling, overall balance, improved steering, sports bodykit, standard equipment list, six-speed manual and five-speed auto transmissions
We Don't Like:
Unrefined engine clatter, minimal fuel consumption advances, lack of bottom-end torque, overly tall gearing, no stability control, notchy reverse, no new tacho
To answer your question - no, the all-new Alloytec V6 doesn't do for the VZ Commodore what the Nissan six-cylinder engine did for the VL in 1986. In fact, the new 3.6-litre V6 is so much like the now-departed, 3.8-litre ex-Buick cast-iron plodder that at first one is tempted to check under the bonnet to see that's not actually the case. It even drives a bit like the old engine – reasonably meaty in terms of torque output, but not really fond of a rev. The latter proves to be merely an impression of course; the new engine's 5500rpm redline, when you push it, seems quite conservative when you remember maximum power doesn't arrive until 6000rpm in the regular Alloytec, and 6500rpm in the 190kW version. And yes, there appears to be a little more acceleration and a little more fuel economy. The problem is, the differences are incremental only. The overhead camshaft Nissan six (like the Alloytec, also smaller in capacity than its primitive predecessor) dramatically changed the VL Commodore's general NVH, while adding noticeably to performance and improving fuel economy.
The Alloytec replaces old technology with new, too. A cast-iron, pushrod engine makes way for all-alloy construction and state of the art cylinder head design, complete with twin overhead camshafts and four valves per cylinder. But if you think it's going to sound and feel something like, say, Mitsubishi's 3.5-litre V6 – or an inline Nissan six - think again. Rather than the refined growl of the Mitsubishi, there's a distant, pedestrian-sounding rushing sound accompanied by – in some cases – surprising clatter from the overhead gear. Considering Holden has hung its hat on this locally-built - and in line for exportation - engine, it's more than a little disappointing it doesn't do for the Commodore quite what some of us expected. But, if it's difficult to judge the Alloytec on a purely tactile basis, at least the figures stack up reasonably well.
In the regular version, power is up from the 152kW (at 5200rpm) of the old Buick engine to 175kW at 6000rpm, and torque rises from 305Nm at 3600rpm to 320Nm at 2800rpm. Interesting. The torque is greater and is produced at lower rpm despite the smaller capacity, while the extra 14 per cent of power comes more predictably, with quite a bit of extra revving. The answer, largely, is in the variable valve timing that is standard in both 175kW and 190kW engines, except that the more powerful version uses it on both inlet and exhaust camshafts. It applies to just the inlet manifold on the 175kW version. The separate ignition coils for each cylinder and – on the 190kW Alloytec - variable-length inlet manifold design play a part too. Fuel consumption is down marginally, according to ADR 8/10 figures, from an average of 11.3 litres per 100km in the previous engine, to 11.1L/100km in 175kW Executive, Acclaim and Berlina.
Similar small improvements apply across the board - except for the subject of this test, the six-speed manual-transmission SV6. Both the revised four-speed automatic and the new five-speed auto are better than previous figures by more substantial margins – for example the five-speed auto SV6 returns 11.5L/100km where the previous automatic supercharged model returned 12.9L/100km. The five-speed auto's high gearing undoubtedly helps here. The SV6's six-speed manual is high-geared too (nine per cent moreso in top gear than the previous five-speed), but to no apparent avail where fuel economy is concerned. Mind you, this may not necessarily be the case in real-world applications – our test SV6 was quite thrifty in a mix of mainly urban driving where it returned an impressive average of 10.5L/100km. Combine this with a decent 75-litre tank (Ford Falcons hold only 68 litres) and the Holden offers a pretty useful cruising range on country trips, where better than 600km between top-ups should be pretty easy.
So how does the VZ SV6 stack up? Does the 190kW engine mean it can go out hunting non-turbo XR6 Falcons? Well, yes, it stacks up impressively and yes, it can. Although torque development favours the bigger-engined Ford (380 versus 340Nm), the Holden has more kiloWwatts (190 versus 182kW) and a 100kg weight advantage. Tall gear ratios do blunt the SV6's reactions to a certain extent, but it will accelerate smoothly and forcefully if the wide power band – much wider than the old supercharged V6 - is put to good use. The engine works well from 3000rpm upwards, to the 6500rpm needed to produce maximum kiloWatts. The six-speed manual shift tends towards heavy but is quite positive and free of any baulking between gears. The SV6 also suffers less passenger compartment noise than, say, a 175kW Executive, although the hoped-for exhaust note is still missing. The overall impression is of a smooth, quite meaty engine that, even if it lacks the tearaway nature of a real sports sedan, gives the SV6 enough punch to justify the mildly tarted up appearance. Seventeen-inch wheels, a rear spoiler, larger front air dam, side skirts and a littering of black paint outs separate it from Executive models. Holden has been working away at Commodore steering forever, and the VZ is better than before. It's mainly been a matter of tweaking, including a reworking of front stabiliser bar links and the adoption of a new, lighter power steering pump, but it's undoubtedly a little sharper, even if it's still not up to Falcon standards. The impression is that it's all slightly less heavy and stodgy. Combined with the SV6's tighter, lower sports suspension, as well as the standard 17-inch alloy wheels and 235/45 tyres, the reworked steering helps make for a nicely balanced Holden. It's a confident, non-intimidating car.
For the money – well under $40,000 in standard form – the SV6 is not a bad package that picks up a little more gear than an Executive Commodore. On top of things like air-conditioning, cruise control, auto headlights, a reasonably comprehensive trip computer, dual airbags, anti-lock brakes (with EBD and Brake Assist), the SV6 gets traction control, a leather-rim steering wheel and the bodykit that also includes front "fog" lights. Not a bad way at all to go the sports sedan route.

Back to top


Data


Data
Engine:
Type: 3.565-litre all-alloy DOHC 24-valve 60-degree V6 with variable valve timing

Location: front, longitudinal

Compression ratio: 10.2:1

Fuel cons: 11.6l/100km, ULP

Bore x stroke: 94.0 x 85.6mm

Transmission:
Suspension:
Front: independent by MacPherson struts, coil springs, anti-roll bar

Rear: independent by semi-trailing arms, coil springs, anti-roll bar

Steering:
Type: Power-assisted rack-and-pinion

Turning circle: 11.0 metres

Dimensions:
Standard Equipment:
Four-channel anti-lock brakes

Electronic brake-force distribution

Six-speaker AM/FM/CD audio

17 x 8.0-inch alloy wheels

Back to top


Launch Story


Launch Story
SV6 is the new six-cylinder hero of the Commodore range, replacing the naturally aspirated and supercharged Commodore S variants. Unlike them, however, SV6 offers more than just the promise of performance because it's now the only manual V6 Commodore available. Married to the top-shelf 190kW/340Nm Alloytec 190, the new Aisin six-slotter makes SV6 quicker than both the sloppy Getrag five-speed manual S and the gruff, auto-only supercharged S. Also available with the silky new five-speed auto - complete with steering wheel shift buttons - the bodykitted SV6 takes six-cylinder Holden performance to new levels of refinement for an attractive price - $38,990 auto and manual. Combining VZ Commodore's two greatest new strengths – the new premium Alloytec 190 and the choice of two superb new transmissions – SV6 is a showcase for the advanced new technology that's now available in Australia's favourite car.
Apart from being the only V6 Commodore to be available with a manual transmission, SV6 is also the cheapest to score the top-shelf 190kW alloy V6. As such, at a price that's somewhere between the Commodore S models it replaces, the new SV6 represents outstanding value - wrapped up in a mildly tweaked but elegantly executed bodykit that features worthwhile upgrades like painted wing mirrors and foglights. But the new hardware is what SV6 is all about, and in either six-speed manual or five-speed auto guise it's an impressive new tool. Yes, the lack of ESP and benefits of an upgraded ABS system it brings is disappointing, but at least there's traction control. And yes, the manual's tall gearing takes some shine off the new V6's highway performance, with 100km/h coming up at just 1800rpm in sixth gear. But with six speeds to choose from, useable torque available from as low as 1500rpm, a first gear ratio that's lower than that in the Getrag it replaces and a lighter clutch pedal action, SV6 is both a doddle to drive in slow, stop-start going and in high-speed overtaking situations. That's made easier, too, by shorter-throw shift action, more positive gear selection and a generally tighter feel. In fact, a notchy reverse gate, located forward and to the left next to first where it should be, is the only shortcoming. But if the new manual is good, the new five-speed auto is a revelation. Featuring pull-shift buttons on the steering wheel (the left one for upchanging, the right one for down-changing), which area activated by pushing a button on the shift gate, they're tactile and simple to use. While there's no separate manual shift gate for the gearlever itself, there is the ability to lock the gearshifter into second, third and fourth gears. As with the paddle shifters, this prevents upchanges even at the 6500rpm redline, changing down only to prevent stalling during deceleration.
In Drive mode the transmission changes up and down sweetly and quickly, with none of the flaring that afflicted the current four-speed auto, and vastly reduced hunting between gears under a constant throttle. A Power button is also provided, which when selected allows the transmission to hold a gear when lifting the accelerator from more than 75 per cent of its travel, for example when lifting off before braking into corners. This adaptive system is a real treat during enthusiastic driving, when it seems eager to hold a lower gear than it otherwise would to provide good engine braking and response when acceleration is required again. Only the lack of a new tacho disappoints, with the new engine revving smoothly and seamlessly well past the current V6's 5500rpm redline – and without any of the Ecotec's harshness and reluctance. And this is where the relatively lightweight SV6 shines. With almost as much "step-off" torque as before, the new V6's strong launch feel precedes a healthy midrange that's perfect for effortless highway overtaking and general driveability. But the free-spinning top-end is what separates Alloytec most noticeably from the aged Ectotec V6, with only a surprising amount of induction noise detracting form the impressive package. Changes to the front suspension anti-roll bar pick-up point (now fixed by a ball-joint instead of a rubber mount) seem to have increased steering responsive, making the steering in all VZs feel just a little sharper. And a new power-steering pump is the reason there's slightly better feel off-centre feel.
Representing Holden's most convincing counter-punch for Ford's popular XR6, SV6 is a worthy contender for the Aussie six-cylinder sports sedan crown. Offering more power than the standard XR6 and making its Commodore S forebear look almost silly, SV6 should easily keep Holden's six-cylinder performance Commodore sales rolling along – and will make many sub-$40K sports sedan buyers happy. But with Ford's 240kW XR6 Turbo appearing somewhat like a stroke of genius, Holde

Back to top


Buy with Confidence


Buy with Confidence
Before making your purchase, make sure you know exactly what you're buying, research your seller, and understand how eBay Australia and PayPal protect you.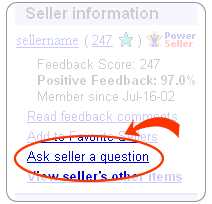 Know your purchase
Carefully read the details in item listings.
Check the car's value and determine how much you want to pay. Use the Completed Listings search option to get an idea of how much a similar model has sold for recently.

Check if the car is covered by eBay Australia's Vehicle Purchase Protection.

Ask for a test drive or consider getting a History Check or a Vehicle Inspection if you can't inspect the car yourself.

Read the description carefully. If you want more information, ask by clicking the "Ask seller a question" link under the seller's profile.

Always make sure to complete your transaction on eBay Australia (with a bid, Buy It Now, or Best Offer). Transactions conducted outside of eBay Australia are not covered by eBay Australia protection programs. Classified Ads are not covered by Vehicle Purchase Protection.
Know your seller
Research your seller so you feel positive and secure about every transaction.
What is the seller's Feedback rating? How many transactions have they completed? What percentage of positive responses do they have?

Cars listed by Sellers with a feedback rating less than 0 are not covered by a Vehicle Purchase Protection program.

Some car dealers may have a low feedback rating because classified ads do not generate ads. But they will have a icon next to their user name.

Depending on the car, some car dealers provide a limited warranty. Do they offer a warranty on the car you are buying? What are the terms and conditions?
Buyer protection
In the unlikely event that a problem arises during your transaction, you may be covered by the Vehicle Purchase Protection program
eBay Australia Security & Resolution Center: Visit the Security & Resolution Center to learn how to protect your account and use eBay Australia's quick and efficient resolution tools.

Back to top


Legal Disclaimer


Legal Disclaimer
Buying Guides are intended merely as a guide or review for members when considering what products or services they may be interested in bidding on or purchasing. eBay does not make, and nothing in these Buying Guides is intended to constitute, any warranties, guarantees, representations or assurances about the accuracy of the information or content contained in these Buying Guides. Furthermore, eBay does not make, and nothing in these Buying Guides is intended to constitute, any warranties, guarantees, representations or assurances about the nature or performance of the products or services appearing in the Buying Guides. eBay is not affiliated with nor does it endorse the use of any particular product or service.
The content of this guide is licensed from GoAuto © 2006

Back to top


---

| | |
| --- | --- |
| | Content Provided By |
| | and GoAuto |