Holden Commodore SS Sedan Aug 2004 to Dec 2005 Buying Guide


With increases in power and torque, more styling definition separating it from other Commodores, and a general sense of improved refinement, the VZ Holden Commodore SS is a classier, faster car than the outgoing VYII. It's a big, capable sporting sedan that offers excellent performance for the money and is quite easy on the eye too. But despite styling revisions that include a new SS signature – dummy air vents behind the front wheel-arches – as well as bolder alloy wheels and a new rear spoiler, the SS Commodore is somehow not quite as brash as it has been in the past. SS buyers needing to look more special will have to delve into the options and aftermarket bins.

The Car


The Car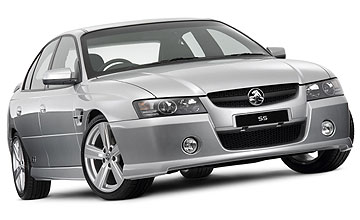 Holden appears to have left few stones unturned when it came to the final, VZ facelift of its top-selling Commodore before it's replaced by VE in 2006. For while a superb new DOHC V6 receives top billing, some subtle under-bonnet changes have also made its V8 sports sedan flagship faster, smarter and more refined. Not so subtle, however, are the new-look SS Commodore's front quarter "speed vents", which further differentiate the fastest four-door Commodore from its new SV6 sibling on one side and a more powerful, upcoming Monaro on the other. Of course, SS fans will applaud the now obligatory power and torque increase – this time an extra five points on both counts - to 250kW at 5600rpm and 470Nm of torque at 4800rpm, giving SS a new level of V8 performance and a specification shared only with the stripped out SV8 and top-shelf long-wheelbase Caprice. Achieved via a Pontiac GTO-style, larger 95mm cold air intake, new exhaust and revised ECU software, the revised power and torque maps now see Holden's most powerful iteration of the 5.7-litre Gen III pushrod V8 deliver more than 44kW per litre, or as much as the first Chev-powered HSV ClubSport released in 1999. More importantly, SS is once again lineball for engine performance with its most direct rival in Ford's XR8 (which produces 260kW and 500Nm from its 5.4-litre DOHC V8) given, as Holden is at pains to point out, that Holden measures all its performance figures in the more widely recognised ECE format rather than the more generous DIN measurement favoured by Ford.
Importantly, too, however, is a new electronic throttle, which offers perhaps even more real-world advantages than the higher peak output figures in terms of responsiveness, refinement and durability. Making the most of these V8 engine updates is shorter new final drive gearing for SS's otherwise unchanged T56 Tremec six-speed manual, which now dispenses with its ridiculously tall 3.46:1 diff ratio and swaps it for a lower, HSV-style 3.73:1 ratio. Combined with the 1645kg VZ SS's slightly better 6.62kg-per-kW power-to-weight ratio, the shorter gearing gives manual SS buyers greater launch feel while impacting only marginally on fuel economy. SS automatics don't miss out either, receiving a new torque converter with 13 times greater electronic smarts, plus a new hydraulic controller aimer at delivering smoother, less shocking shifts. While SS and all V8 VZs, for that matter, miss out on the new V6 engine management system's ESP electronic stability control (which also brings cornering brake control, electronic brake assist and upgraded ABS), its basic traction control system is also revises, offering a higher intervention threshold and unobtrusive activation instead of the previous system's disconcerting pedal push-back. SS also benefits from steering tweaks across the VZ Commodore range, which include a different front anti-roll bar pickup point (now ball-jointed, not rubber bushed) which reduces both its mass and bar crank length by 40mm to "increase the range of mild understeer at low to mid lateral G-forces".
Cosmetically, apart from the new fender vents - which represents the only sheetmetal change on VZ but actually don't vent anything and simply house the clear side repeater lenses - SS also gets a the new, more heavily ridged VZ bonnet, more aggressive front bumper with larger airdam, larger Holden Lion badge and more compact black-bezelled projector headlights sans the current SS's "bull's eye" parking lights. New, faster-looking 18-inch alloys complete the VZ SS picture, along with a revised rear spoiler, dark, Monaro-style circular-theme tail-lights, chrome tailpipe and the availability of Monaro's Impulse Blue paint. Inside, SS simply scores a lidded console at the top of its centre dash console. Like all VZs, SS gets mechanical brake assist and the electronic brake-force distribution technology borrowed from the Cross Trac AWD system introduced in Adventra. Apart from BA and EBD, SS continues to offer as standard: ABS, twin front and front side airbags, limited-slip rear diff, FE2 sports suspension, fog lights, body-coloured mirrors, , sports leather-wrap steering wheel, cruise control, auto headlights, trip computer, alloy pedal covers, six-CD 80-watt six-speaker audio system, exclusive power sports seats, exclusive s atin chrome door handles, exclusive "steel" dash fascia, air-conditioning and power windows/mirrors.
Holden predicts it will sell around 400 SS variants per month – around double the number of SV8s it expects to shift and half the number of sales it forecasts for SV6, manual versions of which are expected to comprise a substantially larger 50 per cent. SS pricing rises $500 to $50,990 for both auto and manual variants, while SS wagon is discontinued.

Back to top


Our Opinion


Our Opinion
We Like:
Extra performance, shorter gearing, improved (electronic) throttle response, auto refinements, sharper turn-in, extra stability, new speed vents and wheels, refinement
We Don't Like:
Extra understeer, lack of VZ V6 models' stability control, outdated transmissions compared to SV6, no power seat adjustment, heavy manual gearshift, suspension noise, no split-folding rear seat, subdued overall styling
It's almost impossible to say why, but the latest version of Holden's hotshot SS Commodore somehow makes less of an impact - visually and dynamically - than previous models. It shouldn't. For openers, it's got a little more power than the previous VYII, and a little more torque, as well as a lower final drive ratio that gives improved throttle response, in any gear. And, as part of the general Commodore VZ workover, it gets suspension refinements (new geometry for the front stabiliser bar) as well as improved steering (via a new aluminium pump) that help it turn in better, and handle with a little more stability. The brakes have been refined too, via a new booster and master-cylinder that activate the ABS more quickly, and there's a new, engine-managed traction control system. On top of all that, the SS goes pretty bold with the bodywork, adding a new SS signature in the form of dummy air vents just behind the front wheel-arches, new five-spoke 18-inch wheels, projector headlights and a new rear spoiler.
The SS interior, which has traditionally been an opportunity for Holden designers to go slightly feral, seems a little less extrovert than before though. It's even a little tacky in some places, such as the coloured graphics on the instruments. The seats are still described as "sports" seats, and can be had in either the standard cloth, or in coloured leather, but seem somehow dull compared with older versions. Power height and tilt adjustment is standard, but reach and backrest adjustment are still manual in this aspirational Commodore. Even the new hero colour – Impulse blue – while attractive enough, doesn't smack you between the eyes like some previous SS colours. Bring back the Tiger. Perhaps the problem is that the VZ SS is a little too classy. A bit too refined dynamically, and less out-there in terms of exterior presentation.
Certainly the car is better on the road than the VYII. The steering is noticeably sharper – although still lacking the tactility of the Ford Falcons – and the handling subtly more sure-footed, while the lower final drive ratio, rather than the extra kiloWatts, gives it more bite off the line. The Gen III V8 has never been one for low-speed torque delivery (the new maximum of 470Nm comes in at a towering 4800rpm) so the new final drive helps noticeably, helping it spin up to workable rpm more quickly without making it feel too low geared. Our test car was fitted with the six-speed manual transmission and was still high-geared enough that cruising at 100km/h in sixth saw the tacho hovering at around 1500rpm. Notably, the driveline snatch that made earlier six-speed Commodores something of a pain to drive in similar circumstances is barely detectable - probably at least in part attributable to the adoption of a smoother-acting, drive-by-wire throttle. The bottom line is that at 100km/h the driver has an amazing range of ratio options. The faster-spinning driveline theoretically has an effect on fuel consumption – increasing it – but the test car proved to be reasonably economical considering its engine size, averaging 14.4 litres per 100km on test. The 75-litre fuel tank provides a useful cruising range – and contrasts with the too-small, 68-litre tank fitted to Ford Falcon rivals.
Another aspect about the SS that disappoints is the lack of any meaningful V8 rumble at lower engine speeds. It picks up its extra power and torque via a reworked induction system with a bigger air intake as well as a recalibration of the fuel delivery and ignition systems, but none of this leads to a more hearty note. The Generation III merely sounds quiet and smooth. All this might take some of the edge of the Commodore's driving pleasure, but the SS is still a fast, rewarding sports sedan. The clutch – which had developed a shudder on our test car – is heavyish but no great chore to use, and the six-speed transmission, likewise fairly heavy in action, is nevertheless quite precise in its movements. The SS will respond eagerly to a prod of the accelerator, unleashing a muted but noticeable howl from the engine as it winds towards the redline, and building up speeds with deceptive rapidity. It's now even better at powering out of slow corners. With the lower gearing, the SS's traction control system is likely to get more work, particularly on wet roads. The steering remains quite heavy, particularly when parking, but it has at least improved over the years. It's not exactly a car that can be steered with the fingertips, but it feels nicely reactive and well planted on the road.
The SS handles normal road surfaces comfortably, but some suspension crash-through comes with the arrival of a sharp-edged pothole or bump. Our test car picked up the leather-trimmed seats option and, as usual, these proved to be supportive and comfortable, especially good on long hauls. Commodore interior space, also as usual, is well-tailored to the needs of sizeable adults with plenty of legroom – and shoulder room - front and rear. The Holden doesn't get a split-fold rear seat like the Falcons, making do with a central load-through armrest. The boot, though, is big and entirely useful, although it's about time Holden adopted more space-efficient hinges that don't interfere with luggage. Still, fitting two mountain bikes – wheels removed – into a normal boot is a worthy achievement, and one of which the SS is entirely capable.
Back to the visuals. Our Impulse blue test car didn't have the pizzazz of the previous SSs (particularly Tiger-hued SSs), despite the 18-inch wheels, the side vents and the sharp-edged bodywork. It almost looked anonymous and the interior didn't do anything to lift it either. Perhaps Holden product planners are finding that Commodore SS owners are more conservative than previously thought.

Back to top


Data


Data
Engine:
Type: 5.665-litre all-alloy pushrod V8

Compression ratio: 10.1:1

Fuel cons: 14.4L/100km, ULP

Bore x stroke: 99.0 x 92.0mm

Transmission:
Suspension:
Front: independent by MacPherson struts, coil springs, anti-roll bar

Rear: independent by semi-trailing arms, coil springs, anti-roll bar

Steering:
Type: Power-assisted variable-ratio rack-and-pinion

Turning circle: 11.0 metres

Dimensions:
Standard Equipment:
Four-channel anti-lock brakes

Electronic brake-force distribution

Part-power sports front seats

Six-speaker, six-CD audio

18 x 8.0-inch alloy wheels

15-inch steel spare wheel

Back to top


Launch Story


Launch Story
An all-new DOHC V6 may be the headline act of its facelifted VZ Commodore launch, but Holden didn't overlook its flagship sports sedan when it came time to freshen up the Commodore SS. To avoid the potential of its four-door performance king becoming the meat in an SV6-Monaro sandwich, Holden has come with a couple of refreshingly novel and beneficial approaches to differentiating VZ SS from the smart new SV6 and the upcoming, more powerful VZ Monaro.
Along with sharper new frontal styling and a now customary power and torque increase (up five points each to 250kW/470Nm), the latest SS offers a livlier driving experience via an electronic throttle, lower manual gearing, a more refined auto and steering tweaks. Oh, and exclusive new front quarter "speed vents". VZ SS proves you don't need radical peak power boosts, extra interior gadgets or the likes of adjustable suspension to make a smarter, faster and more driveable sports sedan. And the fact electronic wizardry is largely responsible for creating the most responsive, refined and quickest SS ever is a credit to the basic but well sorted package that Holden has delivered with its premium sports sedan for about five years now.
The latest round of changes, albeit minor, has improved Commodore SS even further, but they had to: with a clever and quick new SV6 sports variant that's sure to please believers of six-cylinder performance and a forthcoming VZ Monaro that will boast even more power, SS Commodore's supremacy has never been more under threat. Throw in a 260kW DOHC XR8, and the pushrodded V8 SS could well have been in danger of becoming a dinosaur. But fear not, SS lovers and Holden marketing types, because while the extra power and torque keeps Holden's premier four-door ahead of Holden's all-singing, all-dancing new V6 and puts it virtually lineball with XR8 in terms of engine performance, the real deal here is the extra pace, response and flexibility wrought by shorter manual gearing and the addition of an electronic throttle.
Both auto and manual SS variants feel sharper in their throttle response, reacting more to any given accelerator pedal input than before and feeling smoother across the entire rev range, contributing perhaps even more to the feeling the Gen III is less muffled and freer-spinning than the peak power and torque hikes. And the shorter final drive gearing allows the manual SS to launch quicker and feel even more pure than before, and closer to what a V8 sports sedan should be. Simply, SS manual now revs harder, easier. On a racetrack or, say, in the Northern Territory, SS manual is now also more likely to revs closer to its redline in sixth, too. But in the real world, with only an extra 200rpm showing on the tacho at 100km/h in top gear, any fuel economy increase is negligible and well worth the extra highway overtaking tractability in top gear. Makes you wonder why Holden persisted for so long with its moonshot manual gearing, which gave the original Chev-powered SS a theoretical top speed of more than 360km/h. The auto doesn't go neglected either, with a new torque converter and controller making substantial headway in reducing shift shock and hunting – the two greatest blights the SS auto has long suffered.
Like base model Commodore V6s that continue with the aged GM four-speed slusher, the SS auto is a big beneficiary of improved electronics, but the fact is both the Tremec six-speed and GM four-speed feel prehistoric next to the SV6's Aisin six-speed manual and GM five-speed auto transmissions. And the lack of stability control and its associated ABS upgrade – the virtues of which were heralded long and loud at the VZ launch – is a disappointment for the more expensive, more powerful V8 variant. Despite the heavier, vaguer-shifting manual and its firmer clutch action (with reverse on the wrong side), purists will love the upgraded SS's extra on-road performance, which brings it closer in refinement to XR and probably moves it further ahead in terms of acceleration. As quick as an HSV ClubSport was just two years ago, VZ SS should still be a good second faster than SV6 to 100km/h (likely to complete the dash in well under six seconds) and about 1.5 seconds quicker over 400 metres (with times of under 14 seconds conservatively forecast). While front rollbar changes have certainly added a little extra response - especially around centre – to give all Commodores better straightline feel, SS is not alone in feeling a little more pushy up front than before.
Holden admits to lowering the cornering forces at which understeer sets in, and the earlier onset of front-end push makes itself felt both when apexing late or powering out of corners early. So while extra understeer at the limit won't please the most enthusiastic of enthusiasts, most average drivers will benefit from sharper initial steering response at lower speeds, which makes Commodore's tiller feel more alive and closer to that of Falcon, which probably now only wins on feedback. The abolishment of the previous model's awful throttle pedal push-back when traction control is activated is a clear improvement, however, and keen drivers will also appreciate its higher intervention threshold. That pretty well sums up the VZ SS driving experience, though expensive sheetmetal changes were behind the addition of go-fast fender vents which really look the part. Clearly differentiating SS from any SV6 imposters, the vents are actually useless and some of the pre-production models we drove were poorly aligned, wobbled and the clear indicator lenses full of condensation. But if that can be sorted on the production line, the fender vents will combine with a more aggressive new front-end and new 18-inch alloys to make VZ SS a winner in the looks department too.

Back to top


Buy with Confidence


Buy with Confidence
Before making your purchase, make sure you know exactly what you're buying, research your seller, and understand how eBay Australia and PayPal protect you.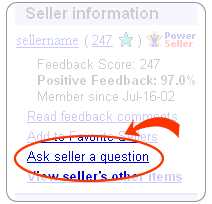 Know your purchase
Carefully read the details in item listings.
Check the car's value and determine how much you want to pay. Use the Completed Listings search option to get an idea of how much a similar model has sold for recently.

Check if the car is covered by eBay Australia's Vehicle Purchase Protection.

Ask for a test drive or consider getting a History Check or a Vehicle Inspection if you can't inspect the car yourself.

Read the description carefully. If you want more information, ask by clicking the "Ask seller a question" link under the seller's profile.

Always make sure to complete your transaction on eBay Australia (with a bid, Buy It Now, or Best Offer). Transactions conducted outside of eBay Australia are not covered by eBay Australia protection programs. Classified Ads are not covered by Vehicle Purchase Protection.
Know your seller
Research your seller so you feel positive and secure about every transaction.
What is the seller's Feedback rating? How many transactions have they completed? What percentage of positive responses do they have?

Cars listed by Sellers with a feedback rating less than 0 are not covered by a Vehicle Purchase Protection program.

Some car dealers may have a low feedback rating because classified ads do not generate ads. But they will have a icon next to their user name.

Depending on the car, some car dealers provide a limited warranty. Do they offer a warranty on the car you are buying? What are the terms and conditions?
Buyer protection
In the unlikely event that a problem arises during your transaction, you may be covered by the Vehicle Purchase Protection program
eBay Australia Security & Resolution Center: Visit the Security & Resolution Center to learn how to protect your account and use eBay Australia's quick and efficient resolution tools.

Back to top


Legal Disclaimer


Legal Disclaimer
Buying Guides are intended merely as a guide or review for members when considering what products or services they may be interested in bidding on or purchasing. eBay does not make, and nothing in these Buying Guides is intended to constitute, any warranties, guarantees, representations or assurances about the accuracy of the information or content contained in these Buying Guides. Furthermore, eBay does not make, and nothing in these Buying Guides is intended to constitute, any warranties, guarantees, representations or assurances about the nature or performance of the products or services appearing in the Buying Guides. eBay is not affiliated with nor does it endorse the use of any particular product or service.
The content of this guide is licensed from GoAuto © 2006

Back to top


---

| | |
| --- | --- |
| | Content Provided By |
| | and GoAuto |