Holden Commodore Executive LPG Sedan Aug 2001 to Oct 2002 Buying Guide


With substantial mid-life models of the Holden Commodore and Ford Falcon due within 12 months, both local manufacturers are working hard to build momentum in the lead-up to their new releases. In the case of Holden, its VXII Commodore has made some important suspension improvements to an otherwise mild facelift. The base-model Executive still lacks the equipment level of the Falcon equivalent (Forte), however the fitment of an alarm, improved interior ergonomics and trim, plus better rear-drive handling characteristics all bode well for continued success.

The Car


The Car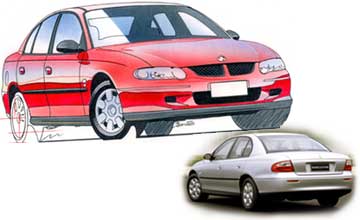 Holden management are the first to admit the VXII Commodore upgrade had a mechanical orientation rather than a visual one. As a result, it will take a keen eye to spot the differences on the base-model Executive. New plastic wheel covers, a small revision to the grille and a new range of colours (including a vibrant chromatic metallic yellow) are the most obvious clues.

Back to top


Seat Plan & Seats


Seat Plan & Seats
Seat Plan
The Holden Commodore sedan seats five people, each in a three-point seatbelt. The Executive is fitted with a driver's airbag, while a passenger airbag and front side airbags are available as an option. Front head restraints are adjustable for height (other models in the range adjust for more fore and aft as well), however, no separate headrests are provided for rear seat passengers. Cup holders are provided for front and rear passengers, and storage solutions include front door bins, two seatback pockets and a lidded centre console bin.
Seats
The Commodore Executive features electric height adjustment with front and rear cushion tilt for the driver's seat. The remaining seat functions, including lumbar adjustment for the driver, are dealt with manually. The VXII upgrade brought with it a new micro-check patterned trim on the seat bolsters and (height adjustable) front head restraints. This trim is also used on the doors. All seat trims are applied using a moulded, sure-bonding process that provides a higher-quality appearance and finish than traditional cut-and-sew techniques.

Back to top


Dash & Controls


Dash & Controls
Dash
The Commodore dash aims to create a wrap-around feel. It is driver-oriented, with a five-degree tilt on everything facing the driver, however the centre console controls are still accessible to the front passenger. Large gauges are used in the instrument cluster for the speedometer, tachometer, temperature and fuel readings. A trip computer is also fitted and shows information such a distance-to-empty estimate, trip distance and time to go and an audible and visual speed warning (four adjustable settings). A service reminder will also appear in the instrument binnacle 1000km before the next service is due.
Controls
Improved controls for the right-hand indicator stalk and the left-hand wiper stalk debuted on the VXII Commodore. Functionality of the optional cruise control has also improved. The rest of the Commodore cockpit is familiar, with steering wheel reach and height adjustment, audio controls on the steering wheel, electric driver's seat height adjustment, electric mirror switchgear on the driver's door, an internal fuel release on the driver's door and a boot release button inside the (lockable) glovebox. Windows on the Executive must be wound manually. The headlights, operated with a dial on the right-hand side of the dash, have an automatic switch-off function if the car ignition is turned off for more than one hour.

Back to top


Wheels/Tyres & Luggage


Wheels/Tyres & Luggage
Wheels/Tyres
Commodore Executive models are fitted with 6.0J x 15-inch steel wheels with full plastic covers (now in a seven-spoke pattern) and 205/65 R15 95H Bridgestone RE92 tyres. A full-size spare wheel and jack are located in the well underneath the boot floor. Other wheel and tyre combinations are available, including 235/45 V-rated tyres with 8.0J x 17-inch alloy wheels in an "X" (eight-spoke), "C' (five-spoke) or "RT" (also five-spoke) pattern. "T" series multi-spoke 7.5J x 16-inch alloy wheels with 225/50 tyres are also offered as an option.
Luggage
The recipe with the base-model Commodore's boot is big and basic. Maximum width of the boot floor is 1570mm, depth from the bumper to upright seatback is 620mm (with the optional LPG tank in place) and height from the floor to the parcel shelf is 475mm. Access to the boot is gained via the electric button in the glovebox or from the remote locking keypad. There is no rear handle. The Executive boot is lined in all areas except under the bootlid. There is no rear power outlet, luggage tie-down hooks or storage compartments other than the underfloor spare wheel well, which holds a full-size tyre. Bootlid hinges intrude on space and the sole thoroughfare to from cabin to cargo area comes in the form of a giant ski-port. There is no split-fold rear seat on Commodore sedans.

Back to top


What's Changed


What's Changed
It will take a keen eye to spot the exterior changes to the lower-grade Commodores with the VXII upgrade, the most obvious being new paint colours (five in all), revised grille treatment and new wheel covers. Most improvements have centred on the interior or under the skin. New stalks for indicator, wiper and (when specified) cruise control functions are provided, the latter using a more intuitive twist switch mechanism instead of the previous button system. The cloth trim is now a micro-check pattern on the head restraints and seat bolsters. An alarm is also now fitted standard. The most significant mechanical change is the inclusion of the "control link" rear suspension, which features extra toe-control link arms for better rear-end stability.

Back to top


Features


Features
Stand Out Features
With every upgrade, Holden builds some additional value into the base-model Commodore Executive - and VXII was no exception. There's little to report in terms of standard equipment (standard fitment of an alarm is the one exception) or change in appearance. And, enthusiastic drivers aside, most people will not notice much difference in the way the car drives. Yet little (and long-overdue) items such as improved indicator and cruise control stalks leave a strong impression. It still lacks a few important features such as a passenger's airbag, however, Executive is still an excellent all-rounder.
Climate Control
Air-conditioning is available as an option on Commodore Executive. Vents are provided for both front and rear occupants and the climate controls are mounted high on the dash fascia to make adjustment a relatively simple task. The major switchgear comprises three rotary dials for the usual functions of fan speed, temperature and air distribution. Buttons for the air-conditioning on/off (if fitted) and rear demist are on the far left-hand side. Testing of the system was carried out in Western Australia, New South Wales, the Northern Territory, Dubai, Arizona and the Holden climate tunnel at Fishermens Bend. The air-conditioning system is designed to reduce a cabin temperature of 80 degrees Celsius (achieved with an hour of full sun) to a comfortable level after 20 minutes of driving at a steady speed of 50km/h.
Sound System
Commodore Executive has an electronic-tune AM/FM radio with a single-disc CD player fitted standard. Six speakers with a total of 80 watts are provided throughout the cabin. Adjustment is made via the large user-friendly head unit in the dash, which is supported with basic controls on the steering wheel. The radio has a local/distant selector switch and automatic station store memory. A power antenna with automatic up/down is also provided. A higher-grade 160-watt sound system with a 10-disc CD changer is available as an option.
Security
The security rating of lower-grade Commodores gained a boost with the VXII upgrade when an alarm became standard across the range. This system is operated via the remote central locking keypad and sounds the vehicle's horn when triggered. The so-called "power key" also operates the interior lighting (with delayed fade), engages door deadlocks when pressed twice, will unlock the driver's door only (all doors unlock when the unlock button is kept pressed) and has a rolling security code. The audio system has PIN security electronics, the steering wheel has a slip-type steering lock (if the steering wheel is forced, the front wheels will not turn), and the lock cylinder in the driver's door will freewheel if anything other than the correct key is inserted.

Back to top


Our Opinion


Our Opinion
We Like:
Improved handling and stability, new steering column stalks, alarm now fitted
We Don't Like:
No passenger airbag standard, stubborn automatic transmission, no split-fold rear seat
The Australian large-car market is so dog-eat-dog that not even the all-conquering Holden can afford to ease up. Never mind that its Commodore continues to dominate the Ford Falcon in the sales race. Or that since the current generation was introduced four years ago, Holden's share of the large-car segment has remained rock solid above 40 per cent while Ford has slipped from those same heights to around 30 per cent. The fact is Ford has gained momentum in recent months and expectations of a comeback are beginning to surface as both manufacturers draw nearer to their respective mid-life model improvements late in 2002.
To counter these winds of change, Holden has given its mild VX Series II update more substance with a mechanical upgrade originally intended for release with the VY Commodore due some 12 months further down the track. Whether the engineering improvements, which are headlined by the so-called "control link" rear suspension, make much difference to the average driver is a moot point. Most important is the ability for the marketing machine to crank out the message of greater confidence, control and more responsive handling.
For the base-model Executive, VX Series II has brought these under-skin modifications and not much else. Exterior details are restricted to a revised grille and new plastic wheel covers, while the interior now has a new cut of cloth trim and long-overdue new wands mounted on the steering column. Gone are the wonky old stalks for indicators and wipers and in their place are more user-friendly and precise instruments. Cruise control function has also improved, though it remains in the options basket along with air-conditioning and an airbag for the front passenger. These omissions do the Executive no favours. An alarm is now fitted, adding some weight to a list of standard features which includes ABS brakes, electric seat height adjustment, remote central locking with deadlocking, electric mirrors, trip computer and a CD stereo with a power aerial and steering-mounted controls. But in other respects, the Executive remains a bit of a raw deal. Apart from the aforementioned items, also absent without leave are electric windows, traction control, variable intermittent wipers, tilt-adjustable front head restraints, lumbar and seat height adjustment for the front passenger and seatbelt sash height adjustment for either front occupant, to name a few basic items other Commodores are seen with. There's no cassette deck or split-fold rear seat, either. Were the Commodore's appearance not so appealing and the cockpit not such a cosseting and functional place to be, these omissions would be insurmountable.
The trouble for the knockers is that the dash presentation is as modern and appealing as it was with the VT Commodore back in 1997. The vital instruments are large and legible, all switchgear is simple to operate, the huge front armchairs are snug and a perfect driving position is never in doubt with such excellent seat and (reach and rake) steering wheel adjustment. Room in the rear compartment is generous in all directions, the seats there are an excellent size for adults, rear vents are provided when air-conditioning is specified and all seating positions have a lap/sash seatbelt. All we need now in this area are some door bins, head restraints and cup holders that will not create the means for loose objects to shoot into the cabin from the boot. As we found with our dual-fuel test car, the one exception to the rule on this latter point is when an LPG tank is installed up against the rear seatbacks, rendering the world's largest ski-port useless and allowing the rear passengers to use it as an armrest (and its inbuilt cup holders) without concern for low-flying objects. The boot is similarly big and basic. It will swallow lots of gear but has no storage compartments other than the spare wheel well and no luggage tie-down hooks. Bootlid hinges also intrude on the available space.
On the mechanical front, a "control link" was added to the semi-trailing arm rear suspension and some other minor suspension tweaks were made to improve the handling characteristics, while a new steel belt tyre construction was produced to promote a sharper and more accurate steering feel. For the average driver, the benefits require a good stretch of road to realise but there is no doubt about their existence - or effectiveness. Out on the open road, the rear of the car feels much more tied-down than the previous model and it now tracks through higher-speed corners without the need for repeated steering corrections. Sure, the back-end will still break free under provocation, however, the levels of rear-wheel grip and control are a good deal higher and loss of traction more progressive. All up, this is the most confident-handling cooking-model Commodore we've come across. Moreover, the ride is as compliant as ever, the brakes will cope with a reasonable degree of punishment, noise levels are well contained at speed and the steering, much improved with the VX model, goes up a further small notch in terms of feel and precision - though in this department it's still well behind the Falcon.
The remainder of the driving experience is unchanged. Running on normal unleaded petrol, the ageing 3.8-litre V6 has become a more refined apparatus since the improvements brought with the VX series and it makes light work of hauling big loads. It still prefers to dwell in the lower reaches of the rev range, where it is quiet and smooth, while the opposite remains true when the engine enters higher engine speeds. "Smooth" isn't a word that springs to mind with the optional four-speed automatic, either, which continues to allow abrupt shifts and savage kickdowns on occasion. All of the same applies when running on LPG, which can be accessed either at standstill or on the run (above 2000rpm) via a convenient button on the centre console. Making the switch from petrol to gas takes the edge off performance and there is a discernible loss of power under acceleration. The conversion also adds approximately 100kg to the load, there are obvious space restrictions with a 60-litre tank stuffed in the boot and it's going to take a l-o-t of miles - the best part of 100,000km - to recoup the initial conversion cost. But advantages come with vastly reduced emissions and savings achieved with the lower fuel costs. Running on gas, we averaged 12.3L/100km over our test loop - not as good as the 9.7L/100km we then achieved over a similar distance but with the fuel-cost differential factored in (even our fluctuating fuel prices), the savings with the cheaper-per-litre LPG are clear-cut. There is some discipline required to keep at least a quarter of a tank of petrol in the tank but otherwise living with dual-fuel is a snack. Filling up is unproblematic and the fuel gauge makes the switch between fuels automatically. The trip computer also recalculates the distance to empty.
With the AUIII Falcon Forte now adding anti-lock brakes to its long list of standard equipment, the Executive will have its work cut out winning customer votes. And on the LPG front, Ford is without doubt a step ahead with its dedicated-gas Falcon. Just as Holden spent $70 million improving the Commodore with the VX series, it had good reason to make VX Series II more than just a cosmetic facelift - and the mechanical improvements should help ensure its continued success. But even outside the performance arena, things are getting interesting again on the Australian large-car scene.

Back to top


Other Opinions


Other Opinions
Wheels: "There is a grab-bag of little surprises"
The Sunday Mail: "Those who drive sensibly, sedately, will probably never even know that the safety envelope has been extended"
The Age: "The VXII upgrade is a softly-softly approach"

Back to top


Mechanical


Mechanical
Plan Views
Like all previous Commodores, the VXII Executive employs a longitudinal, front-mounted engine driving the rear wheels only - in this case a dual-fuel pushrod V6
Engine
The 3.8-litre Ecotec V6 engine powering the Commodore Executive was first seen on the VS model in 1995 and has since been subjected to a series of improvements. The most recent came with the VX upgrade, which - via a faster and more powerful powertrain control module, larger idle air control valve and a new die-cast inlet manifold - increased power over the VT model 5kW to 152kW at 5200rpm and torque by 1Nm to 305Nm at 3600rpm. Fuel economy was also claimed to have improved, with official figures indicating the automatic Executive will consume 11.0L/100km of normal 91RON unleaded petrol over the (theoretical) city cycle and 6.6L/100km on the highway.
Suspension
The VXII Commodore upgrade will be remembered for the introduction of the adjustable "Control Link" (pictured above in red) to the semi-trailing arm rear suspension. An additional link-arm was added to either side to control toe (the direction in which the rear wheels are pointed) movement during rear suspension compression and rebound. With better location of the rear wheels throughout their suspension travel, the result is improved handling precision and greater stability. The diameter of front and rear stabiliser bars was also modified - the front increases 1mm, the rear decreases 3mm - to meet with the new suspension parameters. The front suspension continues with MacPherson struts. For customers frequently using gravel roads, Holden offers a Country Pack suspension, which increases the sedan's rear stabiliser bar diameter by 3mm and raises the ride height via increased front and rear spring rates.
Electronic System
Commodore uses a "multiplex communications bus' which facilitates information sharing between all of the car's electronic control modules. The fact that information such as vehicle speed, sun load, engine temperature and airbag status, to name a few, could be shared has allowed Holden engineers an opportunity to introduce more advanced features on higher-spec models such as a twilight sentinel that automatically turns headlights on at dusk and off at dawn.
Transmission
Commodore Executive is available with either a five-speed manual or four-speed automatic transmission. With the latter, the shift pattern was modified with the VX series upgrade for improved driveability and responsiveness to throttle changes, while in the recent VXII update the shift points for V8 models fitted with an automatic transmission were altered to better match the engine's torque curve. The final drive ratio on both manual and automatic transmissions mated to the standard ECOTEC V6 engine is 3.08.
Brakes
The all-new braking system brought with the VT Commodore in 1997 included a larger brake booster, bigger-diameter and thicker discs at each corner to reduce pedal effort and absorb energy during heavy use, larger callipers and a more effective park brake. Since the VX series, a four-sensor three-channel Bosch 5.3 anti-lock braking system has been fitted as standard across the range. Traction control, fitted standard to all models from Acclaim onward and available as an option on Executive, adds another channel to the ABS system.
Steering
Commodore has a variable-ratio power-assisted rack-and-pinion steering system fitted standard. Holden has made incremental improvements to the steering since the VT Commodore was launched in 1997. Front suspension modifications with the VX series brought a more progressive steering response, while a revised tyre construction on VXII models combined with an increased-diameter front stabiliser bar aimed to improve a sharper and more accurate steering feel, particularly on-centre. Audio controls are located on the steering wheel and the steering column adjusts both for reach and height. The turning circle is 11.0 metres and 2.8 turns are needed lock-to-lock.

Back to top


Safety


Safety
Holden continues to offer a passenger airbag as an option (linked with front side airbags) with Commodore Executive, and it does without rear head restraints, however, in all other areas the level of safety equipment is high. A driver's airbag is there, along with standard fitment of ABS brakes, three-point seatbelts and anti-submarining ramps in all seating positions and front seatbelt pretensioners with webbing clamps. Furthermore, the VX series released in 2000 built upon the significant crash-performance gains made with the VT Commodore - the VX adopted a strengthened centre (or B) pillar to better protect occupants in the event of a side-impact collision.

Back to top


Data


Data
Engine:
3.791-litre front-mounted longitudinal 12-valve pushrod V6

Bore x stroke: 97mm x 86mm

Transmission:
Four-speed automatic or five-speed manual


Suspension:
Front: MacPherson struts, coil springs, anti-roll bar

Rear: semi-trailing arms with toe-control link, coil springs, anti-roll bar


Steering:
Power-assisted variable-ratio rack-and-pinion

Turning circle: 11.0 metres
Dimensions:
Standard Equipment:
Steering wheel reach and height adjustment

Electric driver's seat height adjustment

Driver's seat lumbar adjustment

Back to top


Buy with Confidence


Buy with Confidence
Before making your purchase, make sure you know exactly what you're buying, research your seller, and understand how eBay Australia and PayPal protect you.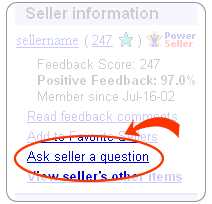 Know your purchase
Carefully read the details in item listings.
Check the car's value and determine how much you want to pay. Use the Completed Listings search option to get an idea of how much a similar model has sold for recently.

Check if the car is covered by eBay Australia's Vehicle Purchase Protection.

Ask for a test drive or consider getting a History Check or a Vehicle Inspection if you can't inspect the car yourself.

Read the description carefully. If you want more information, ask by clicking the "Ask seller a question" link under the seller's profile.

Always make sure to complete your transaction on eBay Australia (with a bid, Buy It Now, or Best Offer). Transactions conducted outside of eBay Australia are not covered by eBay Australia protection programs. Classified Ads are not covered by Vehicle Purchase Protection.
Know your seller
Research your seller so you feel positive and secure about every transaction.
What is the seller's Feedback rating? How many transactions have they completed? What percentage of positive responses do they have?

Cars listed by Sellers with a feedback rating less than 0 are not covered by a Vehicle Purchase Protection program.

Some car dealers may have a low feedback rating because classified ads do not generate ads. But they will have a icon next to their user name.

Depending on the car, some car dealers provide a limited warranty. Do they offer a warranty on the car you are buying? What are the terms and conditions?
Buyer protection
In the unlikely event that a problem arises during your transaction, you may be covered by the Vehicle Purchase Protection program
eBay Australia Security & Resolution Center: Visit the Security & Resolution Center to learn how to protect your account and use eBay Australia's quick and efficient resolution tools.

Back to top


Legal Disclaimer


Legal Disclaimer
Buying Guides are intended merely as a guide or review for members when considering what products or services they may be interested in bidding on or purchasing. eBay does not make, and nothing in these Buying Guides is intended to constitute, any warranties, guarantees, representations or assurances about the accuracy of the information or content contained in these Buying Guides. Furthermore, eBay does not make, and nothing in these Buying Guides is intended to constitute, any warranties, guarantees, representations or assurances about the nature or performance of the products or services appearing in the Buying Guides. eBay is not affiliated with nor does it endorse the use of any particular product or service.
The content of this guide is licensed from GoAuto © 2006

Back to top


---

| | |
| --- | --- |
| | Content Provided By |
| | and GoAuto |