Holden Commodore Calais Sedan Jul 1993 to Apr 1995 Buying Guide




As far as improvements go, the 1993 VR was a giant leap forward over the hoarse, coarse 1988-1993 VN-VP Commodore series. Almost all body panels were changed while the cabin also come in for a major overhaul. But the VR lagged behind its obvious Falcon, Magna and Camry rivals for engine and transmission refinement. That was partially rectified with the 1995 VS model, with its improved and upgraded US-built drivetrain. Time hasn't been as kind to the VR as its initial flurry of acclaim (no pun intended) might suggest (it did win the 1993 Wheels Car of the Year award), with the 1997 VT Commodore putting the narrower-tracked, awkwardly styled Holden into perspective. By September 1994 the VR's nemesis arrived in the form of the EF Falcon, a model that leapfrogged it for comfort, refinement, design and overall appeal.

Our Opinion


Our Opinion
We Like:
Space, gutsy V6, impressive economy for size, easy and cheap parts and service, locally honed for Aussie conditions, Calais luxury features and comfort
We Don't Like:
Engine and transmission not the last word in refinement, build quality not up to scratch
Since the VN series was released in 1988, the Calais has been continuously upgraded and refined. General Motors took what was a fairly ordinary car and by the time the VP Series 2 was released transformed it into a good car with much improved refinement, quality and finish. But the VR Series 1 and 2 was a huge improvement over its predecessors. It lifted the Commodore from the pretty good value for money category to a car which challenged both local and imported competitors for the lead in almost every area important to the buyer. Most of the exterior body panels were new although the major dimensions and interior space remained the same as the VN/VP series. Assembly quality, safety and value for money made the VR a very good car and Holden's efforts were rewarded with a car of the year award in 1993 and record-breaking sales figures.
The Calais, sold as a sedan only, is at the top end of the four equipment levels in the Commodore range so it has just about everything in the way of safety, comfort and convenience. Some of the major features are driver's side airbag, climate control, an eight-speaker CD-compatible audio system with controls on the steering wheel and power windows. The only options were leather interior trim, a long-range fuel tank and sports suspension.
Late 1994 marked the release of the VR Series 2 which was a marketing ploy to divert attention from the release of Ford's new EF Falcon until the VS Commodore and Calais were launched eight months later. The Series 2 badge suggests major changes. In reality they were relatively minor but nevertheless worthwhile trim, equipment and mechanical improvements. The 3.8-litre V6 engine still uses old-fashioned pushrods to operate the two valves per cylinder. Constant development improved the power output to a competitive 130kW while retaining good fuel economy considering the size and weight of the Calais. The engine uses balance shafts to reduce noise and vibration but it still does not match the Japanese multi-camshaft rivals for smoothness and refinement. The Calais has strong low and medium-speed torque so it has good all-round performance with effortless highway cruising. Transmissions were either a five-speed manual or four-speed automatic. The vast majority of buyers plumped for the automatic. One of the major improvements to the VR over previous models is the suspension. The wider front track and improved geometry matched up to independent rear suspension give the Calais competent handling and a firm but compliant ride.
There is always strong demand for a good, well cared for Calais so the used prices have held up well. As a full size, luxury family car with reasonable running costs, the VR Calais is hard to beat.

Back to top


Buy with Confidence


Buy with Confidence
Before making your purchase, make sure you know exactly what you're buying, research your seller, and understand how eBay Australia and PayPal protect you.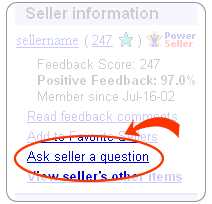 Know your purchase
Carefully read the details in item listings.
Check the car's value and determine how much you want to pay. Use the Completed Listings search option to get an idea of how much a similar model has sold for recently.

Check if the car is covered by eBay Australia's Vehicle Purchase Protection.

Ask for a test drive or consider getting a History Check or a Vehicle Inspection if you can't inspect the car yourself.

Read the description carefully. If you want more information, ask by clicking the "Ask seller a question" link under the seller's profile.

Always make sure to complete your transaction on eBay Australia (with a bid, Buy It Now, or Best Offer). Transactions conducted outside of eBay Australia are not covered by eBay Australia protection programs. Classified Ads are not covered by Vehicle Purchase Protection.
Know your seller
Research your seller so you feel positive and secure about every transaction.
What is the seller's Feedback rating? How many transactions have they completed? What percentage of positive responses do they have?

Cars listed by Sellers with a feedback rating less than 0 are not covered by a Vehicle Purchase Protection program.

Some car dealers may have a low feedback rating because classified ads do not generate ads. But they will have a icon next to their user name.

Depending on the car, some car dealers provide a limited warranty. Do they offer a warranty on the car you are buying? What are the terms and conditions?
Buyer protection
In the unlikely event that a problem arises during your transaction, you may be covered by the Vehicle Purchase Protection program
eBay Australia Security & Resolution Center: Visit the Security & Resolution Center to learn how to protect your account and use eBay Australia's quick and efficient resolution tools.

Back to top


Legal Disclaimer


Legal Disclaimer
Buying Guides are intended merely as a guide or review for members when considering what products or services they may be interested in bidding on or purchasing. eBay does not make, and nothing in these Buying Guides is intended to constitute, any warranties, guarantees, representations or assurances about the accuracy of the information or content contained in these Buying Guides. Furthermore, eBay does not make, and nothing in these Buying Guides is intended to constitute, any warranties, guarantees, representations or assurances about the nature or performance of the products or services appearing in the Buying Guides. eBay is not affiliated with nor does it endorse the use of any particular product or service.
The content of this guide is licensed from GoAuto © 2006

Back to top


---

| | |
| --- | --- |
| | Content Provided By |
| | and GoAuto |