Holden Commodore Acclaim Sedan Aug 2004 to Aug 2006 Buying Guide


Holden's family-oriented Commodore Acclaim has always offered a high level of standard safety and equipment, and the latest version takes the concept to unprecedented new levels. Along with an all-new 3.6-litre DOHC alloy V6, VZ Commodore is the first Australian-built passenger car (discounting Ford's Territory SUV) to offer a sophisticated stability control system like that found in many European models. But Acclaim is the least expensive Commodore variant to feature it as standard. Bringing a host of associated benefits with it, such as the latest anti-lock braking system and electronic brake assist, the clever Bosch ESP system is not available on the more expensive Berlina variant, which rises in price more than Acclaim. Strangely, however, nor is ESP available on the more expensive and even more family-friendly Acclaim wagon.

The Car


The Car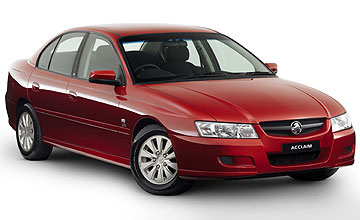 Australian large car buyers will be beneficiaries of a significant improvement in safety and sophistication for Holden's family-friendly Commodore Acclaim, which gains both the new Alloytec V6 and a ground-breaking new stability control system. On sale in late August, Acclaim sedan will be the least expensive variant in the facelifted VZ Commodore range to feature the full-house safety system offered in many more expensive European models. Unfortunately, despite being even more popular with families, the VZ Acclaim wagon misses out on the latest Bosch 8.0 ESP stability control system, which includes the upgraded Bosch 8.0 ABS anti-lock braking system, upgraded traction control, electronic brake assist and corner brake control.
Holden has made much of the fact it will be the first Australian manufacturer to offer stability control in a locally-built passenger car (Ford's Territory SUV was the first homegrown vehicle to feature a similar system), but instead of Acclaim sedan's top-shelf ESP system, Acclaim wagon will be left to soldier on with mechanical brake assist and a revised traction control system. Like all VZ Commodores, however, both Acclaim bodystyles will feature the Adventra's electronic brake-force distribution system, which distributes braking force to the rear wheels consistently in all conditions. Similarly, in addition to the entry-level, fleet-oriented Commodore's Executive's standard fare, both Acclaim variants will continue to offer as standard twin front side airbags, active front head restraints and front seatbelt height adjusters, plus body-coloured wing mirrors, rear parking sensors and 15-inch alloy wheels.
In sedan form at least, Commodore Acclaim represents even better value than before, with its retail price rising just $480 to $39,050, including air-conditioning with rear outlets, twin front airbags, cruise control, trip computer, power windows, six-speaker CD audio system with steering wheel controls, cloth trim and remote central locking. In contrast, the less-improved Acclaim wagon, which continues to add the convenience of a 60/40-split folding rear seat, rises the same amount to $40,510, while the more highly specified Berlina sedan rises $600 to $42,990 but lacks Acclaim sedan's standard ESP stability control.
For the money, all Acclaims throw in Holden's new 3.6-litre DOHC alloy V6, which brings substantial performance and refinement gains over the outgoing and elderly Buick-based 3.8-litre cast-iron pushrod V6 that has powered Commodore since the 1988 VN. However, entry-level Executive, Acclaim and Berlina models miss out on the "premium Alloytec 190" version of the 60-degree, Port Melbourne-built V6, which adds exhaust valve timing and a variable induction manifold to unleash power and torque peaks of 190kW and 340Nm respectively. Instead, those variants feature only inlet valve timing and a fixed induction manifold, plus the same electronic throttle, twin knock sensors, stainless steel exhaust, sequential fuel injection and distributorless ignition systems to realise 175kW and 320Nm of torque – at lower engine speeds of 6000rpm and 2800rpm respectively. The new 3.565-litre engine, with oversquare 94 x 85.6mm bore and stroke dimensions, runs a relatively high 10.2:1 compression ratio and continues with the 15,000km regular service intervals introduced with the VY Commodore facelift, when the previous Ecotec 3.8 received a larger-capacity oil sump and aluminium-lead camshaft bearings.
Similarly, base Alloytec-powered Executive, Acclaim and Berlina models miss out on the new five-speed automatic transmission featuring Active Select steering wheel-mounted gearshift buttons that is available in SV6, Calais, Statesman and Caprice. Instead, these models feature a comprehensively upgraded version of Commodore's current GM four-speed auto, which features a new torque converter, smarter control module and new calibration to improve shift-to-shift variation. With the more complex overhead-cam cylinder-heads of the new V6 negating much of the alloy engine construction's weight savings, Acclaim kerb weights remain almost lineball with the outgoing VY Acclaim at 1574kg for the sedan and 1647kg wagon – just 6kg and 7kg more than the base Executive respectively. Thus, VZ Acclaim's fuel economy drops around two per cent – and in auto guise now stands at 11.1 litres per 100km (from 11.3L/100km) for the sedan and 11.3L/100km (from 11.7L/100km).
Like all VZ Commodores, the facelifted Acclaim features an upgraded brake system including a new booster and master-cylinder combination that's claimed to reduce stopping distances by four per cent by improving brake pedal response. Along with a new, lighter power steering pump said to improve durability and noise, VZ Commodore steering also gains a new front anti-roll bar pickup point (now ball-jointed, not rubber bushed) which reduces both the bar's mass and bar crank length by 40mm to sharpen steering and "increase the range of mild understeer at low to mid lateral G-forces".

Back to top


Our Opinion


Our Opinion
We Like:
Performance, driveability, safety features, fuel economy, comfort, value
We Don't Like:
No stability control on Acclaim wagon, gruff induction note at high revs
Acclaim has long represented a smart buy for those whose regard safety as a priority in a full-size family sedan or wagon. And now Acclaim is even safer, with the sedan version offering Holden's cutting-edge stability control system – the same as that found in Ford's Territory all-wheel drive – which cuts power like traction control but adds a higher level of security but grabbing brakes at each wheel individually to ensure traction even on the most slippery of surfaces.
The benefits of stability control have been well documented, with various systems having earned well deserved reputations in many European models for some years. Holden, which claims significant reductions in the number of potential single-vehicle accidents, will doubtless capitalise on the fact it's the first Australian car-maker to offer it in a passenger car. All of which makes it all the more inexcusable that ESP is not available in Acclaim wagon, which is surely the more attractive option for family car buyers. Especially when the hardware appears to be available with the new Alloytec V6's engine management system. Sure, both Acclaim variants get revised braking systems that seem to have improved initial pedal feel, and the VZ range-wide fitment of standard electronic brake-force-distribution provides a much higher level of stability by delivering better front to rear braking force. But in our opinion if ESP is standard in Acclaim sedan, so it should be in Acclaim wagon, which continues with the inferior mechanical brake assist system and not the electronic version that Holden itself claims invokes ABS intervention twice as quickly.
Apart from EBD, the only safety advantage for VZ Acclaim buyers is an improved traction control system, which now features a higher intervention threshold and activates unobtrusively (meaning there's no longer the disconcerting pedal push-back as found in VY Commodores). Still on chassis matters, changes to the power steering pump and front anti-roll bar have certainly improved on-centre feel in a straight line to the point where Falcon's steering superiority is now seriously threatened. All Commodores' steering response is now sharper and more linear as steering angles are wound on, but the downside is that the faster reacting front stabiliser bar seems to induce understeer earlier. While this is an advantage for more conservative drivers who will enjoy the earlier onset of front-end push, which signals the limit of adhesion well in advance, but more enthusiastic drivers may rue the more docile handling trait during ambitious cornering. Still, the sharper initial steering response and increased safety envelope probably outweigh the softening of on-the-limit handling for most Acclaim buyers.
Apart from some subtle exterior styling changes, the rest of the VZ Acclaim story centres on its new engine and fettled transmission package. Offering just as much "step-off" torque, something the venerable Ecotec 3.8 was famous for, and a much wider range of useable power, the base Alloytec V6 brings entry-level Commodores into the 20th century in terms of performance and refinement. Clues to the extra driveability lie in the fact Alloytec produces more torque at 2000rpm than Ecotec and that the new V6 delivers 90 per cent of its torque between a much wider 1630 and 5460rpm. Along with the extra performance, there's slightly better fuel economy too.
It's not all good news though. As you'd expect, the base Alloytec offers distinctly less urge in the mid to top-end rev range when compared with the premium Alloytec 190, and nor is it what you'd call music to one's ears. While Alloytec is in another league to Ecotec in terms of refinement, especially at the higher extremes of its rev range, and there's none of the coarseness and wheeziness that afflicted the outgoing V6, there's a racket of induction noise in the second half of its speed range, which reminds us more of the Ecotec than a BMW straight six. And the fact remains that in base form, Alloytec lacks both the peak power and torque outputs of Falcon's 4.0-litre inline six. Indeed, the changes to Holden's aged GM auto seem as impressive as the advances in engine technology, the revised four-auto offering much smoother (but slightly quicker) shifts, less gear-hunting on an even throttle and vastly reduced flaring or over-revving during downshifts.
Overall, Acclaim's new engine/transmission package is world's apart from the one it replaces, which alone is worth the incremental price rise. It is a pity Holden doesn't value Acclaim wagon buyers as highly as its Acclaim sedan customers, but the fact is stability control is simply the icing on the cake of the more sophisticated and eminently more driveable Commodore family sedan.

Back to top


Buy with Confidence


Buy with Confidence
Before making your purchase, make sure you know exactly what you're buying, research your seller, and understand how eBay Australia and PayPal protect you.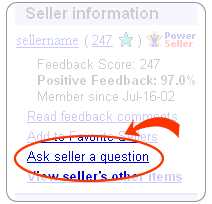 Know your purchase
Carefully read the details in item listings.
Check the car's value and determine how much you want to pay. Use the Completed Listings search option to get an idea of how much a similar model has sold for recently.

Check if the car is covered by eBay Australia's Vehicle Purchase Protection.

Ask for a test drive or consider getting a History Check or a Vehicle Inspection if you can't inspect the car yourself.

Read the description carefully. If you want more information, ask by clicking the "Ask seller a question" link under the seller's profile.

Always make sure to complete your transaction on eBay Australia (with a bid, Buy It Now, or Best Offer). Transactions conducted outside of eBay Australia are not covered by eBay Australia protection programs. Classified Ads are not covered by Vehicle Purchase Protection.
Know your seller
Research your seller so you feel positive and secure about every transaction.
What is the seller's Feedback rating? How many transactions have they completed? What percentage of positive responses do they have?

Cars listed by Sellers with a feedback rating less than 0 are not covered by a Vehicle Purchase Protection program.

Some car dealers may have a low feedback rating because classified ads do not generate ads. But they will have a icon next to their user name.

Depending on the car, some car dealers provide a limited warranty. Do they offer a warranty on the car you are buying? What are the terms and conditions?
Buyer protection
In the unlikely event that a problem arises during your transaction, you may be covered by the Vehicle Purchase Protection program
eBay Australia Security & Resolution Center: Visit the Security & Resolution Center to learn how to protect your account and use eBay Australia's quick and efficient resolution tools.

Back to top


Legal Disclaimer


Legal Disclaimer
Buying Guides are intended merely as a guide or review for members when considering what products or services they may be interested in bidding on or purchasing. eBay does not make, and nothing in these Buying Guides is intended to constitute, any warranties, guarantees, representations or assurances about the accuracy of the information or content contained in these Buying Guides. Furthermore, eBay does not make, and nothing in these Buying Guides is intended to constitute, any warranties, guarantees, representations or assurances about the nature or performance of the products or services appearing in the Buying Guides. eBay is not affiliated with nor does it endorse the use of any particular product or service.
The content of this guide is licensed from GoAuto © 2006

Back to top


---

| | |
| --- | --- |
| | Content Provided By |
| | and GoAuto |