eBay Australia's Harmonica Buying Guide


Get a harmonica, the ultimately portable musical instrument, and make music anywhere, anytime. You'll find a selection of harmonicas and other accessories on eBay Australia to meet your needs. Start shopping for harmonicas on eBay Australia now!

Start Playing the Harmonica


Start Playing the Harmonica
Start playing the harmonica or a popular diatonic harmonica such as a Hohner harmonica, Suzuki harmonica, Johnson Blues King harmonica, Jambone harmonica, or Lee Oskar harmonica. Diatonic harmonicas, also known as blues harp or harp, are used by professional players to play just about any style of popular music, from rock and blues to country and folk.
Diatonic harmonicas come in all 12 keys and have 10 holes in them. You can play a complete 7 note major scale. To hit additional notes outside of the major scales, bend the notes.
A specially tuned diatonic harmonica will allow you to play additional notes and scales, such as a harmonic minor scale, natural minor scale, harmonic minor scale, major scale 2nd position tuned, and others.


Back to top


Hone Your Harmonica Skills


Hone Your Harmonica Skills
Expand your collection once you feel comfortable playing the diatonic harmonica.
Chromatic harmonicas: Play jazz and classical music on a chromatic harmonica. Chromatic harmonicas allow you to play any scales in any key by making use of a slide button on the side which is used to hit the half-step notes between the major scale notes.

Tremolo harmonicas: Create special effects or simple melodies for Old World and gospel music using a tremolo harmonica. Similar to a diatonic harmonica, a tremolo harmonica has double holes. However, unlike the diatonic, each of the tremolo's holes has two reeds tuned to the same note. One reed is pitched slightly higher, thus giving the harmonica its distinctive vibrating sound.

Octave-tuned harmonicas: An octave-tuned harmonica has a rich, powerful sound and caters for a wide range of notes. Each double hole has two reeds, but one is tuned an octave higher or lower.
Consider a chord harmonica, bass harmonica, miniature (four hold), or polyphonia harmonica for special purposes such as ensemble performances and harmonica trios.

Back to top


Choose a Harmonica Key


Choose a Harmonica Key
You will need to equip yourself with harmonicas in multiple keys if you plan to play with other musicians, or to play along with recorded music. As a solo player, choose a harmonica tuned to any key you want to play.
C harmonicas: Get a C harmonica if you plan to start with just one harmonica. Harmonica instruction books and other harmonica learning materials often favour C harmonicas.

D harmonicas: To practise bending notes, go for a D harmonica.

A harmonicas: A harmonicas produce a beautiful low pitch sound.
To play blues, country, or rock music with a band, buy a collection of harmonicas, including a C harmonica, D harmonica, A harmonica, E harmonica, F harmonica, G harmonica and Bb harmonica. You'll need an Ab harmonica, Bb harmonica, Db harmonica, Eb harmonica, and F# harmonica to play with a jazz group. Shop for a harmonica set and save.

Back to top


Gear Up Like a Harmonica Pro


Gear Up Like a Harmonica Pro
No matter whether you are a beginner or a pro, you can benefit from having the right harmonica accessories.
Wear your harmonicas: Get quick access to your harps with harmonica belts.

Play harmonica hands-free: Hold your harmonica in place with a harmonica holder while you play guitar or another instrument.

Amplify your harmonica: Play into a microphone (mike) and increase volume through an amplifier (amp) from Fender or Peavey. Specialty harmonica mikes fit the harmonica perfectly and can accurately reproduce the natural sound or create a classic blues harp sound.

Protect your harmonica collection: If you need to bring several harmonicas to a gig, purchase a harmonica carrying case to protect them while on the move.

Fix your harmonica: Replace reed plates and/or tune and adjust harmonica reeds with a harmonica tool kit.

Record yourself: Use devices such as a Tascam mixer or multi-track recorder to record your harmonica music.

Back to top


Find Harmonicas on eBay Australia


Find Harmonicas on eBay Australia
Once you know what type of harmonica you want, go to the Musical Instruments portal. Click on Harmonica, and start searching for item listings on eBay Australia now.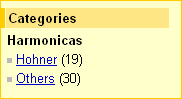 Keyword search: Search eBay Australia listing titles for specific words. For example, if you want to find a diatonic harmonica, type "diatonic" (without quotation marks) into the Search box. Click "Search title and description" to expand your results. Visit eBay Australia's Search Tips page for more tips on searching with keywords.
If you can't find exactly what you want, try shopping eBay Stores, tell the eBay Australia Community what you want by creating a post on Want It Now, or save a search on My eBay and eBay Australia will email you when a match becomes available.

Back to top


Buy Harmonicas With Confidence


Buy Harmonicas With Confidence
Before making your purchase, make sure you know exactly what you're buying, research your seller, and understand how eBay Australia and PayPal protect you.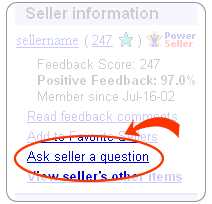 Know your purchase
Carefully read the details in item listings.
Figure delivery costs into your final price. If you spend a lot of money, make sure the seller will insure the item when it ships.

If you want more information, ask by clicking the "Ask seller a question" link under the seller's profile.

Always make sure to complete your transaction on eBay Australia (with a bid, Buy It Now, or Best Offer). Transactions conducted outside of eBay Australia are not covered by eBay Australia protection programs.

Never pay for your eBay Australia item using instant cash wire transfer services through Western Union or MoneyGram. These payment methods are unsafe when paying someone you do not know.
Know your seller
Research your seller so you feel positive and secure about every transaction.
What is the seller's Feedback rating? How many transactions have they completed? What percentage of positive responses do they have?

What do buyers say in their Feedback? Did the seller receive praise?

Most top eBay Australia sellers operate like retail stores and have return policies. Do they offer a money-back guarantee? What are the terms and conditions?
Buyer protection
In the unlikely event that a problem arises during your transaction, eBay Australia and PayPal are there for you.
Pay safely with PayPal: PayPal enables you to pay without the seller ever seeing your bank account or credit card numbers. In fact, PayPal protects buyers 100% against unauthorised payments from their accounts. Plus, with PayPal Buyer Protection, your purchase can be covered up to $1,500.

eBay Australia Security & Resolution Centre: Visit the Security & Resolution Centre to learn how to protect your account and use eBay Australia's quick and efficient resolution tools.

Back to top


Need More Help?


Need More Help?
Visit our help pages or start a thread on one of our Community Discussion Boards - If you have a quick question that needs answering, try posting it on our community Answer Centre - there's bound to be a seasoned eBay Australia veteran with just the information you're looking for!

Back to top


Legal Disclaimer


Legal Disclaimer
Buying Guides are intended merely as a guide or review for members when considering what products or services they may be interested in bidding on or purchasing. eBay does not make, and nothing in these Buying Guides is intended to constitute, any warranties, guarantees, representations or assurances about the accuracy of the information or content contained in these Buying Guides. Furthermore, eBay does not make, and nothing in these Buying Guides is intended to constitute, any warranties, guarantees, representations or assurances about the nature or performance of the products or services appearing in the Buying Guides. Content, trademarks and brands referred to and contained in the third-party links provided are the property of their respective owners, and eBay has no control over and accepts no responsibility for their content. eBay is not affiliated with nor does it endorse the use of any particular product or service.

Back to top


---