eBay Australia's Hand Tools Buying Guide


Quality hand tools are a must for every home and workshop. Whether you are a master craftsman or simply trying to tackle those DIY tasks, you will discover a wide selection of new and used hand tools on eBay Australia from the top brands, including Stanley, Snap-On, and Sidchrome . Start shopping for hand tools now on eBay Australia!

Choose the Right Hammer


Choose the Right Hammer
Hammers are not only used for hitting nails but serve a variety of other functions as well. The most common hammers are the nail, finishing, ball pein, sledge and soft face.
Nail hammers: Conventional nail hammers have a flat pounding surface and a two-pronged claw for pulling nails and prying up wood and other debris.

Finishing hammers: Finishing hammers are lightweight and designed to drive small nails into moulding and other delicate pieces of wood.

Ball pein hammers: Ball pein hammers are for heavy-duty jobs, inappropriate for standard nail hammers. They feature a rounded ball on one end—good for shaping rounded surfaces—and a flat peen on the other end for pounding metal and rivets.

Sledgehammers: Sledgehammers are heavy-duty, two-handed hammers used largely for demolition, such as breaking drywall.

Soft-face hammers: Soft-face hammers, also called mallets, feature plastic, rubber, or wood pounding surfaces for driving chisels or applying force to delicate surfaces.

Back to top


Select Screwdrivers


Select Screwdrivers
Quality screwdrivers feature alloy-steel shanks, grit-blasted tips, nickel-chrome finishes, and sturdy plastic handles. Common screwdrivers feature a slotted tip or a Phillips tip.
Slotted screwdrivers: Slotted screwdrivers have a straight, tapered tip that fits either slot on a matching screw top.
Phillips screwdrivers: Named after inventor Henry F. Phillips, Phillips screwdrivers have a pointed cross-head tip that matches a self-centring, cross-head screw top.
Other screwdriver tips include the hex, square and Torx, each with unique applications. Multi-tip screwdrivers also are available, allowing convenient tip changes for different applications.

Back to top


Evaluate Wrenches


Evaluate Wrenches
Wrenches tighten and loosen threaded fasteners, such as nuts, bolts, and screws and have a myriad of uses. There are five main varieties of wrenches:
Crescent wrenches: Crescent wrenches, named for their crescent-moon shape, feature an open end and two gripping surfaces.

Box wrenches: Box wrenches feature an enclosed end that grips the nut on every side. They are available in either 6- or 12-point varieties.

Combo wrenches: Combo wrenches have two equally sized wrench ends: one a box enclosure, the other a crescent shape.

Adjustable wrenches: Adjustable wrenches feature adjustable wrench heads for different-size nuts and bolts. Some adjustable wrenches, such as pipe wrenches, can be rocked back and forth to increase their grip without requiring excessive torque.

Offset wrenches: Offset wrenches extend their crescent or box a half inch of the wrench end to accommodate the user's knuckles.
Ratchet and socket sets are an alternative to wrenches. A single ratchet can be fitted with multiple sockets for varying size nuts and bolts. Sockets also feature spring-locking bearings, so that only forward torque can be applied to a nut, increasing the socket's grip without stripping the nut.
Snap-On make popular wrenches.


Back to top


Pick a Pair of Pliers


Pick a Pair of Pliers
Pliers are adaptable tools used for clamping, cutting, prying, and twisting. The most common varieties are the slip-joint, needle-nose, and locking.
Slip-joint pliers: Slip-joint pliers have adjustable square jaws for grabbing different-size objects. The standard type has two settings, while Tongue and Groove slip-joints have several settings, opening as wide as 10 to 12 centimetres.

Needle-nose pliers: Needle-nose pliers have a long tapered nose for clamping items in tight spaces.

Locking pliers: Locking pliers can be locked around an object and act as a wrench, a pair of pliers, or a vice-grip.

Back to top


Learn About Levels


Learn About Levels
Levels are an essential tool in quality construction, enabling both professionals and DIY'ers alike to identify whether a plane is truly horizontal or vertical. There are two types of levels: vial and sensor.
Vial levels: Vial levels feature a glass vial, filled with a small air bubble. As the level is adjusted, the bubble floats left and right. When centred between two markings on the vial, the level and line being tested is even. Vial levels are made of aluminium, plastic, or wood. Wood levels often feature an aluminium plate to prevent warping.
Sensor levels: Sensor levels use light indicators or sound to indicate when a surface is level. Laser levels project level lines. Some laser level models project lines at particular angles relative to the level plane, making them suitable for short-distance surveying.

Back to top


Understand Clamps & Vices


Understand Clamps & Vices
Some tasks require the use of both hands. So how do you hold the items in place or together? The answers are clamps & vices.
Clamps are portable devices used to hold objects in place. Common types of clamps are the C, bar, hand-screw, and spring clamp.
C clamp: C clamps have a C-shaped frame and screw handle for tightening. They're one of the most common types of clamps.

Bar clamp: Bar clamps feature a round bar along which an adjustable clamp can be cinched left or right to secure different-size objects. The units also typically feature a handle and trigger to adjust the clamp and release clamped objects.

Hand-screw clamp: Hand-screw clamps feature wood jaws and metal screws that tighten the clamp. They're useful for plastic, wood, fabrics, or any other finish you don't want to mar with the clamp.

Spring clamp: Spring clamps consist of thin pieces of metal that are tightened together by a strong spring. They're versatile and appropriate for lightweight objects.
Vices are typically bench mounted and fitted with a swivel for turning objects. Woodworking vices feature wooden jaws to prevent damage to the wood pieces they're securing.

Back to top


Find Hand Tools on eBay Australia


Find Hand Tools on eBay Australia
Once you know what type of Hand Tools you want, go to the Home & Lifestyle portal, click Tools & Building Materials, then Hand Tools, and start searching for item listings on eBay Australia.

Categories: The Categories list on the left side of each page will help you narrow down your listings by item type. You'll find links for clamps & vices, hammers, wrenches, pliers, screwdrivers and more. As you dig deeper into the site you'll also be able to narrow down your choice by brand.

Keyword search: Search eBay Australia listing titles for specific words. For example, if you want to find Sidchrome tools type "sidchrome" (without quotation marks) into the Search box. Click "Search title and description" to expand your results. Visit eBay Australia's Search Tips page for more tips on searching with keywords.
If you can't find exactly what you want, try shopping eBay Stores, tell the eBay Australia Community what you want by creating a post on Want It Now, or save a search on My eBay and eBay Australia will email you when a match becomes available.

Back to top


Buy Hand Tools With Confidence


Buy Hand Tools With Confidence
Before making your purchase, make sure you know exactly what you're buying, research your seller, and understand how eBay Australia and PayPal protect you.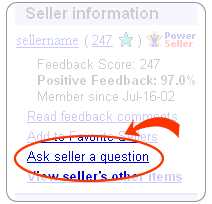 Know your purchase
Carefully read the details in item listings.
Figure delivery costs into your final price. If you spend a lot of money, make sure the seller will insure the item when it ships.

If you want more information, ask by clicking the "Ask seller a question" link under the seller's profile.

Always make sure to complete your transaction on eBay Australia (with a bid, Buy It Now, or Best Offer). Transactions conducted outside of eBay Australia are not covered by eBay Australia protection programs.

Never pay for your eBay Australia item using instant cash wire transfer services through Western Union or MoneyGram. These payment methods are unsafe when paying someone you do not know.
Know your seller
Research your seller so you feel positive and secure about every transaction.
What is the seller's Feedback rating? How many transactions have they completed? What percentage of positive responses do they have?

What do buyers say in their Feedback? Did the seller receive praise?

Most top eBay Australia sellers operate like retail stores and have return policies. Do they offer a money-back guarantee? What are the terms and conditions?
Buyer protection
In the unlikely event that a problem arises during your transaction, eBay Australia and PayPal are there for you.
Pay safely with PayPal: PayPal enables you to pay without the seller ever seeing your bank account or credit card numbers. In fact, PayPal protects buyers 100% against unauthorised payments from their accounts. Plus, with PayPal Buyer Protection, your purchase can be covered up to $1,500.

eBay Australia Security & Resolution Centre: Visit the Security & Resolution Centre to learn how to protect your account and use eBay's quick and efficient resolution tools.

Back to top


Need More Help?


Need More Help?
Visit our help pages or start a thread on one of our Community Discussion Boards - If you have a quick question that needs answering, try posting it on our community Answer Centre - there's bound to be a seasoned eBay Australia veteran with just the information you're looking for!

Back to top


Legal Disclaimer


Legal Disclaimer
Buying Guides are intended merely as a guide or review for members when considering what products or services they may be interested in bidding on or purchasing. eBay does not make, and nothing in these Buying Guides is intended to constitute, any warranties, guarantees, representations or assurances about the accuracy of the information or content contained in these Buying Guides. Furthermore, eBay does not make, and nothing in these Buying Guides is intended to constitute, any warranties, guarantees, representations or assurances about the nature or performance of the products or services appearing in the Buying Guides. eBay is not affiliated with nor does it endorse the use of any particular product or service.

Back to top


---