eBay Australia's Fisher-Price Preschool Toys Buying Guide


Fisher-Price has been a household name in children's toys for over 75 years. Starting out by making wooden children's toys, today the company offers a wide range of products for kids of all ages including Peek-a-Blocks, swing sets, musical toys and more. eBay Australia has a huge selection of Fisher-Price preschool toys available to keep your little ones entertained for hours. Start shopping for Fisher-Price preschool toys now on eBay Australia!

Check Baby Product and Toy Safety Information


Check Baby Product and Toy Safety Information
It is prudent when buying items for your baby or child to ensure that the product meets current safety standards. The Australian Competition & Consumer Commission (ACCC) has published safety information about baby products that you can read for important safety advice. Before buying, check if the product you are intending to purchase is on the ACCC ban list or recalled items list.

Back to top


Select Fisher-Price Preschool Toys


Select Fisher-Price Preschool Toys
Fisher-Price produces durable, simple and often educational toys for kids. Remember to keep your child's likes and dislikes in mind while you shop. Some popular Fisher-Price toys for preschool age children are:
Consult your paediatrician if you would like specific toy recommendations.

Back to top


Collect Fisher-Price Toys


Collect Fisher-Price Toys
It was in 1930 that Herm Fisher, Irving Price, and Helen Schelle established Fisher-Price in Aurora, New York. While Fisher had a background in toy and game manufacturing, Price and Schelle both came from retail management. The first line of Fisher-Price toys was released in 1931. However, it wasn't until the Snoopy Sniffer came out in 1938 that people began to take notice. The realistic toy would "walk" behind you as you pulled on his leash and around five million were sold between 1938 and 1964.

Get to know Fisher-Price history
Between 1942 and 1946, Fisher-Price ceased making toys to aid instead in the war effort, by making boxes, crates, and parts for fighter planes. Toy production began again however following the war and 1950 saw the introduction of Buzzy Bee, Fisher-Price's first plastic toy. By the end of the 1950s more than 39 toys were part of the Fisher-Price line, and half of them incorporated plastic parts. In 1957, favourites such as the "corn popper" and the xylophone were made; these two toys are still popular today.
In 1961, Fisher-Price established the first "Play Laboratory." The toy-filled room let designers and engineers observe children interacting with the toys they made. In 1962, the Rock-a-Stack and Chatter Phone were introduced. It was during the 1970s that Fisher-Price started making baby toys. In 1985, "The Little People" was officially recognised as a registered trademark. During the 1990s Fisher-Price became part of the Mattel brand of toys and expanded their line to include Rescue Heroes actions figures.
Start or build your Fisher-Price toy collection
With its 75-year history of making quality children's toys, Fisher-Price has developed a fan base of collectors. Many factors including scarcity of pieces, and demand can change the value of a piece significantly. In order to remain happy with your Fisher-Price purchases, buy vintage items you truly desire to have in your collection.
Fisher-Price toys can be dated by their serial number. In general, model numbers between one and three digits long are pre-1990, while model numbers three to four digits long are between 1990 and 1995. Model numbers between four and five digits long are post-1994 and the number will indicate the catalogue year (ie. the year Fisher-Price designated the toy for sale). There is a difference between the catalogue year and the calendar year, so you could have bought a 1984 catalogue-year toy in 1983.

Back to top


Find Fisher-Price Toys on eBay Australia


Find Fisher-Price Toys on eBay Australia
Once you know what type of Fisher Price toy you want, visit the Toys & Hobbies portal, click Preschool Toys (12 months +), then Fisher Price, and start searching for item listings on eBay Australia.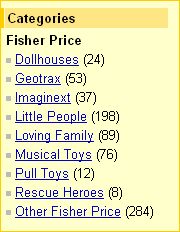 Keyword search: Search eBay Australia listing titles for specific words. For example, if you want to search for Fisher-Price Peek-a-Blocks, type "peek a blocks" (without quotation marks) into the Search box. Click "Search title and description" to expand your results. Visit eBay Australia's Search Tips page for more tips on searching with keywords.
If you can't find exactly what you want, try shopping eBay Stores, tell the eBay Australia Community what you want by creating a post on Want It Now, or save a search on My eBay and eBay Australia will email you when a match becomes available.

Back to top


Buy Fisher-Price Toys With Confidence


Buy Fisher-Price Toys With Confidence
Before making your purchase, make sure you know exactly what you're buying, research your seller, and understand how eBay Australia and PayPal protect you.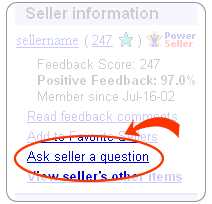 Know your purchase
Carefully read the details in item listings.
Figure delivery costs into your final price. If you spend a lot of money, make sure the seller will insure the item when it ships.

If you want more information, ask by clicking the "Ask seller a question" link under the seller's profile.

Always make sure to complete your transaction on eBay Australia (with a bid, Buy It Now, or Best Offer). Transactions conducted outside of eBay Australia are not covered by eBay Australia protection programs.

Never pay for your eBay Australia item using instant cash wire transfer services through Western Union or MoneyGram. These payment methods are unsafe when paying someone you do not know.
Know your seller
Research your seller so you feel positive and secure about every transaction.
What is the seller's Feedback rating? How many transactions have they completed? What percentage of positive responses do they have?

What do buyers say in their Feedback? Did the seller receive praise?

Most top eBay Australia sellers operate like retail stores and have return policies. Do they offer a money-back guarantee? What are the terms and conditions?
Buyer protection
In the unlikely event that a problem arises during your transaction, eBay Australia and PayPal are there for you.
Pay safely with PayPal: PayPal enables you to pay without the seller ever seeing your bank account or credit card numbers. In fact, PayPal protects buyers 100% against unauthorised payments from their accounts. Plus, with PayPal Buyer Protection, your purchase can be covered up to $1,500.

eBay Australia Security & Resolution Centre: Visit the Security & Resolution Centre to learn how to protect your account and use eBay Australia's quick and efficient resolution tools.

Back to top


Need More Help?


Need More Help?
Visit our help pages or start a thread on one of our Community Discussion Boards - If you have a quick question that needs answering, try posting it on our community Answer Centre - there's bound to be a seasoned eBay Australia veteran with just the information you're looking for!

Back to top


Legal Disclaimer


Legal Disclaimer
Buying Guides are intended merely as a guide or review for members when considering what products or services they may be interested in bidding on or purchasing. eBay does not make, and nothing in these Buying Guides is intended to constitute, any warranties, guarantees, representations or assurances about the accuracy of the information or content contained in these Buying Guides. Furthermore, eBay does not make, and nothing in these Buying Guides is intended to constitute, any warranties, guarantees, representations or assurances about the nature or performance of the products or services appearing in the Buying Guides. Content, trademarks and brands referred to and contained in the third-party links provided are the property of their respective owners, and eBay has no control over and accepts no responsibility for their content. eBay is not affiliated with nor does it endorse the use of any particular product or service.

Back to top


---