eBay Australia's Engagement Rings Buying Guide


When shopping for an engagement ring, firstly establish your budget, determine which ring style your partner will love, and then learn how to select a diamond. Couples will traditionally choose a diamond engagement ring because diamonds represent purity and strength, however if you prefer something more unique, buy an engagement ring that has sapphires, rubies, or other gemstones. You could even purchase a new engagement ring setting and design your own ring with a diamond or gemstone from a family heirloom. Whatever type of engagement ring you are looking for, eBay Australia has a wide selection of engagement ring styles for you to choose from. Start shopping for engagement rings now on eBay Australia!

Discover Her Favourite Engagement Ring Style


Discover Her Favourite Engagement Ring Style
Choosing an engagement ring style for your future fiancée will require some research and investigation. If you haven't previously discussed ring preferences, a good idea is to ask her friends or sisters for advice.
Check out your beloved's jewellery box as well for some help in the right direction. If your fiancée only owns white gold jewellery, a white gold engagement ring and wedding band may be in order. However, if she prefers the look of yellow gold, or platinum, she'll likely prefer a yellow gold engagement ring or platinum engagement ring, respectively.

Modern brides seeking a simple, classic look may also want one of the most popular diamond engagement ring styles:
Diamond solitaire rings: Diamond solitaire engagement rings have a single diamond set alone on a band. This is a good option if you're unsure of style. Your love can even choose a final setting later.

Diamond rings with accents: Diamond engagement rings with accent stones feature a main stone, typically a diamond, and use smaller gemstones, like diamonds, emeralds, and rubies, as decorative accents. The carat weight on accent rings will include the weight of all the stones on the ring, and not just the main stone.

Diamond three-stone rings: Diamond three-stone engagement rings, also known as trilogy rings or past-present-future rings, have three brilliant cut round diamonds that represent the past, present, and future of your relationship.
If you like the idea of matching rings, you can also buy a wedding band to match the engagement ring you choose. Featuring endless combinations of stones and styles, bridal ring sets include a matching engagement ring and wedding ring that fit together. If your betrothed loves antique or vintage jewels, she might even appreciate a vintage engagement or wedding ring.

Back to top


Select a Diamond She Will Love


Select a Diamond She Will Love
When buying a diamond engagement ring, definitely consider choosing quality over size and select the nicest engagement ring you can afford. You'll discover that the jewellery industry commonly use the four Cs to evaluate diamond quality: cut, carat, clarity, and colour.
Look at diamond cut and shape
The cut of a diamond will determine how well a diamond reflects light to show its brilliance. Cut is described by the outline or shape of the diamond and the facet arrangement pattern, also called the cutting style. Shapes can vary from traditional round to hearts, emerald, oval, princess and more. Make sure you select a shape that will reflect the taste of the person who will wear the stone.
Pick diamond carat weight
The size of any diamond is measured by carat weight. The more the carat weight rises, so does the price of the stone. Selecting a slightly smaller carat weight, even 0.05 less, can save you money but still ensure that your future fiancee is presented with a beautiful stone.
Seek diamond clarity
Several diamonds have tiny flaws called inclusions, which are often invisible to the naked eye. The clarity of the diamond is measured by the amount and severity of the inclusions. Flawless diamonds are extremely rare and are also accordingly more expensive.
Determine what colour diamond you want
Most diamonds appear white, but all include trace amounts of yellow. Colourless diamonds rated D, E, and F will typically hold the most value, while nearly colourless diamonds (rated G, H, I, J) are next most valuable. Some deeply coloured "fancy diamonds" however (also known as Z+ diamonds) can sometimes cost more than colourless diamonds of the same carat weight. Fancy diamonds are popular in many celebrity engagement rings, and there are a variety of colours including deep yellow, pink, green, blue, and black.

Back to top


Jewellery Shopping Checklist


Jewellery Shopping Checklist
Buying jewellery can be an extremely fun and rewarding process, but it's important for buyers to be consumer savvy as well. Buyers should read thoroughly through the listing description of jewellery items, before committing themselves to a purchase. The Australian Competition and Consumer Commission (ACCC) has published jewellery advertising industry guidelines, and buying from sellers complying with the guidelines makes good sense.
Take care when sellers use valuations to indicate the amount of savings on a particular piece of jewellery. Such valuations may not always be correct for the market you are buying in. For example, a seller may suggest a diamond has been valued at $2000, however in actual fact, if the diamond was resold onto the market, this may not actually reflect what the seller would receive for it.

Ensure that you read the seller's description to locate the material condition of the jewellery that you're interested in buying. For example, if you're interested in buying a gemstone, try to find out if the gemstone has been treated with extra coating or materials to improve its appearance (as opposed to an untreated gemstone). If you can't locate this information then it's highly recommended that you ask the seller directly, so that you are able to get a better idea of the actual quality of the gemstone.

Be aware of any jewellery terminology being used by sellers. Sellers may use common terms in their listing descriptions, which are known within the jewellery industry, but not commonly known or understood by consumers. For example, the word "synthetic" is actually another term for "artificial". If you're not sure of what a particular word means, then don't hesitate to ask the seller directly or to seek external advice.

Ensure that you confirm with sellers about the country of origin of a piece of jewellery. For example, if the seller describes a gemstone as a Tanzanian emerald, it's best to check with the seller if the emerald has actually been mined in Tanzania rather than assuming it has been.
For consumers who would like further information about their consumer rights and how jewellery sellers are required to comply with the Trade Practices Act, visit the ACCC for more details.

Back to top


Find Engagement Rings on eBay Australia


Find Engagement Rings on eBay Australia
Once you know what type of engagement ring you want, go to the Jewellery, Gems & Watches portal, click Rings, under Fine Jewellery and start searching for items on eBay Australia.
Categories: The Categories list on the left side of each page will help you narrow down your listings by item type. Under Rings, you'll find links for Diamond, Gold, Sterling Silver and Other.

Keyword search: Search eBay Australia listing titles for specific words. For example, if you want to find a platinum engagement ring, type "platinum engagement ring" (without quotation marks) into the Search box. Click "Search title and description" to expand your results. Visit eBay Australia's Search Tips page for more tips on searching with keywords.
If you can't find exactly what you want, try shopping eBay Stores, tell the eBay Australia Community what you want by creating a post on Want It Now, or save a search on My eBay and eBay Australia will email you when a match becomes available.

Back to top


Buy Engagement Rings With Confidence


Buy Engagement Rings With Confidence
Before making your purchase, make sure you know exactly what you're buying, research your seller, and understand how eBay Australia and PayPal protect you.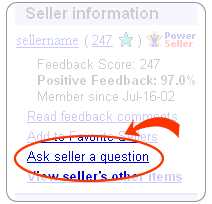 Know your purchase
Carefully read the details in item listings.
Figure delivery costs into your final price. If you spend a lot of money, make sure the seller will insure the item when it ships.

If you want more information, ask by clicking the "Ask seller a question" link under the seller's profile.

Always make sure to complete your transaction on eBay Australia (with a bid, Buy It Now, or Best Offer). Transactions conducted outside of eBay Australia are not covered by eBay Australia protection programs.

Never pay for your eBay Australia item using instant cash wire transfer services through Western Union or MoneyGram. These payment methods are unsafe when paying someone you do not know.
Know your seller
Research your seller so you feel positive and secure about every transaction.
What is the seller's Feedback rating? How many transactions have they completed? What percentage of positive responses do they have?

What do buyers say in their Feedback? Did the seller receive praise?

Most top eBay Australia sellers operate like retail stores and have return policies. Do they offer a money-back guarantee? What are the terms and conditions?
Buyer protection
In the unlikely event that a problem arises during your transaction, eBay Australia and PayPal are there for you.
Pay safely with PayPal: PayPal enables you to pay without the seller ever seeing your bank account or credit card numbers. In fact, PayPal protects buyers 100% against unauthorised payments from their accounts. Plus, with PayPal Buyer Protection, your purchase can be covered up to $1,500.

eBay Australia Security & Resolution Centre: Visit the Security & Resolution Centre to learn how to protect your account and use eBay Australia's quick and efficient resolution tools.

Back to top


Need More Help?


Need More Help?
Visit our help pages or start a thread on one of our Community Discussion Boards - If you have a quick question that needs answering, try posting it on our community Answer Centre - there's bound to be a seasoned eBay Australia veteran with just the information you're looking for!

Back to top


Legal Disclaimer


Legal Disclaimer
Buying Guides are intended merely as a guide or review for members when considering what products or services they may be interested in bidding on or purchasing. eBay does not make, and nothing in these Buying Guides is intended to constitute, any warranties, guarantees, representations or assurances about the accuracy of the information or content contained in these Buying Guides. Furthermore, eBay does not make, and nothing in these Buying Guides is intended to constitute, any warranties, guarantees, representations or assurances about the nature or performance of the products or services appearing in the Buying Guides. Content, trademarks and brands referred to and contained in the third-party links provided are the property of their respective owners, and eBay has no control over and accepts no responsibility for their content. eBay is not affiliated with nor does it endorse the use of any particular product or service.

Back to top


---