eBay Australia's Acoustic Electric Guitars Buying Guide


Look at Acoustic-Electric Guitar Electronics


Look at Acoustic-Electric Guitar Electronics
Combining the great features of two types of guitars into one instrument, acoustic-electric guitars can create powerful sounds. Similar to an acoustic guitar, an acoustic-electric guitar's tonal characteristics develop in its top.
Solid-top guitars: Solid-top guitars are typically built from two matched pieces of solid, high-quality wood glued together side by side offering a rich sound.

Laminate-top guitars: Acoustic-electric guitars with a laminated top are composed of several pieces of wood glued together and produce basic tones.
As with an electric guitar, you will need to determine which type of electronics you need in an acoustic-electric guitar.
Active electronics: Guitars with active electronics typically have a piezo transducer, which is a pickup that detects vibrations in a guitar's body or bridge. A piezo transducer prevents signal loss under the saddle and comes with a battery-powered preamp (an amplifier that boosts weak signals so they can be used by other equipment) with three bands of equalisation (EQ).

Piezo saddle transducers: Piezo saddle transducers are lightweight pickups. They are often used with a preamp that's built into the endpin jack. They also allow you to connect to an amplifier. Adjust the tone and volume with your amp or preamp.

Dual source systems: Dual source systems have a piezo transducer and mike inside the body, providing plenty of amplification. This is great for people who pluck strings rather than strum.
Guitars don't have any moving parts, so what you see is what you get. Make sure you carefully examine the pictures provided by sellers and verify that the neck and soundboard have no cracks, warps, or breaks. A good question to ask is whether or not anyone has modified the guitar. Unless you are experienced in guitar maintenance, you will probably want an unmodified acoustic-electric guitar that you can break in yourself.

Back to top


Evaluate Acoustic-Electric Guitar Features


Evaluate Acoustic-Electric Guitar Features
When shopping for acoustic-electric guitars balance out good looks with the features that you need.
Match your skills
eBay Australia has a great range of guitar brands manufactured for beginners, intermediate guitar players, and pros, including Maton, Takamine, Epiphone, Washburn, Ovation, and more.
Select a body type
Acoustic-electric guitars that have a larger body typically produce a fuller tone. Meanwhile, a small-body acoustic-electric guitar usually has a pickup and is intended for amplification through a speaker system. Sometimes sellers may describe body shapes and sizes in item listings.
Archtop guitars: Archtop guitars have a curved top and hollow body that creates a sound perfect for jazz and country music.

Flat-top guitars: Flat-top guitars have a similar shape to a classical guitar. They are great for playing folk, rock, or blues music.
Make tuning easy
Tune your instrument accurately with die-cast machine heads, also known as tuning gears, with high-precision gears (14:1 or 15:1 ratio). Sealed and lubricated, thus preventing dust particles from entering the machine heads, these die-cast tuning gears perform well for the life of your guitar.
Decide on strings
Nylon strings or steel strings are both appropriate for acoustic-electric guitars. Nylon strings, used on classical guitars, create mellow tones which sound great for classical, flamenco, and some folk music. Rock, blues, country and jazz musicians prefer the clear and loud sound produced by steel-string acoustic-electric guitars.
While most acoustic-electric guitars use six strings, you will also discover some 12 string acoustic electric guitars. Beginners would probably want to stick with six strings however.

Back to top


Pick Up Some Guitar Accessories


Pick Up Some Guitar Accessories
Buy some great guitar accessories on eBay Australia to help protect your new acoustic-electric guitar and produce the sound you want.
Guitar amplifier: Buy yourself a guitar amplifier to guarantee that your sound can be heard above the din.

Guitar case or bag: Acoustic-electric guitars should always be properly stored in a guitar case or bag. Students or people that have to carry their guitar around with them a lot may opt for a lightweight softshell cases or gig bags. If you have live performances planned or plan on transporting your guitar around with other equipment, think about buying a hardshell case instead. Some case abbreviations you may come across in item listings are:
OHSC: Original hardshell case

OSSC: Original softshell case

Back to top


Find Acoustic-Electric Guitars on eBay Australia


Find Acoustic-Electric Guitars on eBay Australia
Once you know what type of acoustic-electric guitar you need, visit eBay Australia's Musical Instruments portal, click on Guitars, and start searching for item listings.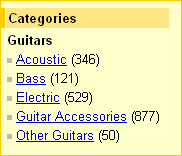 Keyword search: Search for important keywords by entering the term you want to find into eBay Australia's Search box. For example, if you want an acoustic-electric guitar, type "acoustic electric" (without quotation marks). Click "Search title and description" to expand your results. Visit eBay Australia's Search Tips page for more tips on searching with keywords.
If you can't find exactly what you want, try shopping eBay Stores, tell the eBay Australia Community what you want by creating a post on Want It Now, or save a search on My eBay and eBay Australia will email you when a match becomes available.

Back to top


Buy Acoustic-Electric Guitars With Confidence


Buy Acoustic-Electric Guitars With Confidence
Before making your purchase, make sure you know exactly what you're buying, research your seller, and understand how eBay Australia and PayPal protect you.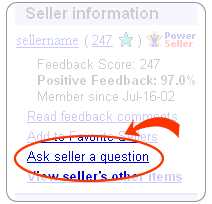 Know your purchase
Carefully read the details in item listings.
Figure delivery costs into your final price. If you spend a lot of money, make sure the seller will insure the item when it ships.

If you want more information, ask by clicking the "Ask seller a question" link under the seller's profile.

Always make sure to complete your transaction on eBay Australia (with a bid, Buy It Now, or Best Offer). Transactions conducted outside of eBay Australia are not covered by eBay Australia protection programs.

Never pay for your eBay Australia item using instant cash wire transfer services through Western Union or MoneyGram. These payment methods are unsafe when paying someone you do not know.
Know your seller
Research your seller so you feel positive and secure about every transaction.
What is the seller's Feedback rating? How many transactions have they completed? What percentage of positive responses do they have?

What do buyers say in their Feedback? Did the seller receive praise?

Most top eBay Australia sellers operate like retail stores and have return policies. Do they offer a money-back guarantee? What are the terms and conditions?
Buyer protection
In the unlikely event that a problem arises during your transaction, eBay Australia and PayPal are there for you.
Pay safely with PayPal: PayPal enables you to pay without the seller ever seeing your bank account or credit card numbers. In fact, PayPal protects buyers 100% against unauthorised payments from their accounts. Plus, with PayPal Buyer Protection, your purchase can be covered up to $1,500.

eBay Australia Security & Resolution Centre: Visit the Security & Resolution Centre to learn how to protect your account and use eBay Australia's quick and efficient resolution tools.

Back to top


Need More Help?


Need More Help?
Visit our help pages or start a thread on one of our Community Discussion Boards - If you have a quick question that needs answering, try posting it on our community Answer Centre - there's bound to be a seasoned eBay Australia veteran with just the information you're looking for!

Back to top


Legal Disclaimer


Legal Disclaimer
Buying Guides are intended merely as a guide or review for members when considering what products or services they may be interested in bidding on or purchasing. eBay does not make, and nothing in these Buying Guides is intended to constitute, any warranties, guarantees, representations or assurances about the accuracy of the information or content contained in these Buying Guides. Furthermore, eBay does not make, and nothing in these Buying Guides is intended to constitute, any warranties, guarantees, representations or assurances about the nature or performance of the products or services appearing in the Buying Guides. Content, trademarks and brands referred to and contained in the third-party links provided are the property of their respective owners, and eBay has no control over and accepts no responsibility for their content. eBay is not affiliated with nor does it endorse the use of any particular product or service.

Back to top


---