eBay Australia's Muscle & Performance Cars Buying Guide


The muscle car trend in the US first started in the mid 1960s, with the debut of the 1964 Pontiac GTO. Australia developed its own muscle car tradition around the same period, although instead of 2 door coupes, most were modified 4 door sedans. Whether you are looking to purchase a performance car or are wanting to find parts and accessories for your muscle car, you can be sure of finding it on eBay Australia. Start shopping for muscle & performance cars on eBay Australia now!

What is a Muscle Car?


What is a Muscle Car?
What exactly is a muscle car? A muscle car is typically used to describe a mid-size car that has a large powerful engine (more often than not, a V8 engine) and special trim, designed for maximum acceleration on the roads or in drag racing competitions. It is not the same as sports cars, which were generally considered smaller two-seater cars, or GTs, which were intended for high speed touring and possibly road racing. Among the most well known muscle cars were the Holden Monaro, the Valiant Charger, the 1971 Ford Falcon GTHO Phase III and the Holden Torana SLR 5000 and XU-1.
Currently, high performance versions of various rear-drive Holden Commodore sedans and Monaro coupes are being produced by Holden Special Vehicles (HSV), the performance vehicle operation of General Motors Holden. Fitted with highly modified American V8 engines, these are probably among the closest modern counterpart to the fast and exciting classic American muscle cars. Meanwhile, Ford Australia also has a similar operation, Ford Performance Vehicle, which turns out its own restructured version of the Ford Falcon Sedan.

Back to top


Discover Muscle & Performance Cars


Discover Muscle & Performance Cars
Holden Torana
The first Holden Torana HB first made it appearance in May 1967. At that time, it wasn't much more than a re-worked Vauxhall Viva, although the 4 door HB which was released in September 1968 was fully an Australian design. Other subsequent Torana models included the LC Torana in late 1969 and the Torana LJ, which was to be the last of the Viva lineage Torana, in February 1972. The all new LH Torana was announced in 1974. Instead of being slightly modified versions of Vauxhalls like the previous Toranas, the LH was to be GM Holden's first completely Australian designed medium car. It was made available with a choice of 4, 6 or V8 power, something which was very rare back then. Although the last Torana model dates back to 1980, they are still commonly seen on the roads. This is not just because of their performance records or success on the racing tracks, but also because they were, and still are great cars for everyday use.
Holden Monaro
Back in July 1968, when the first striking new HK model Monaro first made its debut, it was the first Australian muscle car to be fully designed and built in Australia. Holden described it as "…the biggest step we have taken since the manufacture of the first Holden in 1948". The first Monaro coupe offered buyers a choice of at least 19 engine and transmission combinations. As the Monaro met with unprecedented success in races and rallies, its street credibility was boosted and drivers scrambled to tap into the excitement. The Monaro sports car was a charismatic vehicle that had rakish good looks as well as the Holden trademark of toughness and durability. During its 11 year reign back in the late 1960s and 1970s, it went through a variety of model changes including the HQ Monaro, HX Monaro and the HZ GTS (also known as the Monaro GTS sedan).
Chrysler Valiant Charger
In 1971, the arrival of the VH Valiant range of the short wheelbase, fastback Charger caused a new star to rise on the Australian motoring scene. Besides being acclaimed widely by the public as well as the motoring press, the Charger was also described as "the most handsome car Chrysler has ever produced, and probably the best looking car ever produced by an Australian manufacturer" by the Australian Motoring News. This classic 70s icon came in four versions – standard, XL, 770 and the R/T. It can be argued that the R/T Chargers are probably the most Australian built examples out of all Australian muscle cars. The only component sourced out of Australia is the exotic Italian Weber carburettors. When the VJ Charger debuted in 1973, the range had been reduced to only three models – standard, XL or 770. The R/T was no longer being produced and with its demise, most of the appeal of the car was gone and as a result, sales suffered. Today, Valiant Chargers are highly prized by collectors, and none more so than the E49, of which only 149 were produced.
Ford Falcon GTHO Phase III
When the Ford Falcon GTHO Phase III was released in 1971, it was the ultimate Ford Australia muscle car and created a milestone in the Australian motoring industry. Powered by a heavily modified 351 Cleveland motor with 4 speed top-loader and detroit locker 9" diff, the GTHO delivered the goods. Described as "…simply one of the best cars in the world, a true GT that could take on Ferraris and Astons on their own terms…" by Sports Car World, it also featured a 36 gallon fuel tank, special brakes and handling package, as well as functional "shaker" hood scoop. The car's appeal was further boosted by that fact that it was the fastest 4 door production made in the world for almost a decade.

Back to top


Find Muscle & Performance Cars on eBay Australia


Find Muscle & Performance Cars on eBay Australia
Once you have decided on which Monaro you want, go to the Cars, Bikes & Boats portal. Click Cars and start searching for item listings on eBay Australia.
Cars Finder: Use the Cars Finder to help narrow down your choices by manufacturer, model, type, kilometres and year of manufacture.

Keyword Search: Search eBay Australia listing titles for specific words. For example, if you want to find Toranas, type "torana" (without the quotation marks) into the Search box. Click "Search title and description" to expand your results. Visit eBay Australia's Search Tips page for more tips on searching with keywords.
If you can't find exactly what you want, try shopping eBay Stores, tell the eBay Australia Community what you want by creating a post on Want It Now, or save a search on My eBay and eBay Australia will email you when a match becomes available.

Back to top


Buy with Confidence


Buy with Confidence
Before making your purchase, make sure you know exactly what you're buying, research your seller, and understand how eBay Australia and PayPal protect you.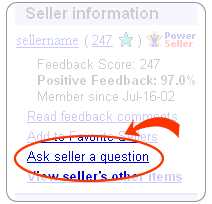 Know your purchase
Carefully read the details in item listings.
Figure delivery costs into your final price. If you spend a lot of money, make sure the seller will insure the item when it ships.

If you want more information, ask by clicking the "Ask seller a question" link under the seller's profile.

Always make sure to complete your transaction on eBay Australia (with a bid, Buy It Now, or Best Offer). Transactions conducted outside of eBay Australia are not covered by eBay Australia protection programs.

Never pay for your eBay Australia item using instant cash wire transfer services through Western Union or MoneyGram. These payment methods are unsafe when paying someone you do not know.
Know your seller
Research your seller so you feel positive and secure about every transaction.
What is the seller's Feedback rating? How many transactions have they completed? What percentage of positive responses do they have?

What do buyers say in their Feedback? Did the seller receive praise?

Most top eBay Australia sellers operate like retail stores and have return policies. Do they offer a money-back guarantee? What are the terms and conditions?
Buyer protection
In the unlikely event that a problem arises during your transaction, eBay Australia and PayPal are there for you.
Pay safely with PayPal: PayPal enables you to pay without the seller ever seeing your bank account or credit card numbers. In fact, PayPal protects buyers 100% against unauthorised payments from their accounts. Plus, with PayPal Buyer Protection, your purchase can be covered up to $1,500.
eBay Australia Security & Resolution Centre: Visit the Security & Resolution Centre to learn how to protect your account and use eBay Australia's quick and efficient resolution tools.

Back to top


Need More Help?


Need More Help?
Visit our help pages or start a thread on one of our Community Discussion Boards - If you have a quick question that needs answering, try posting it on our community Answer Centre - there's bound to be a seasoned eBay Australia veteran with just the information you're looking for!

Back to top


Legal Disclaimer


Legal Disclaimer
Buying Guides are intended merely as a guide or review for members when considering what products or services they may be interested in bidding on or purchasing. eBay does not make, and nothing in these Buying Guides is intended to constitute, any warranties, guarantees, representations or assurances about the accuracy of the information or content contained in these Buying Guides. Furthermore, eBay does not make, and nothing in these Buying Guides is intended to constitute, any warranties, guarantees, representations or assurances about the nature or performance of the products or services appearing in the Buying Guides. Content, trademarks and brands referred to and contained in the third-party links provided are the property of their respective owners, and eBay has no control over and accepts no responsibility for their content. eBay is not affiliated with nor does it endorse the use of any particular product or service.

Back to top


---